Sorry I'm a little behind on this. This is the 3rd time I've typed it up! The first time my computer crashed and it wasn't saved, the second time I have it on my laptop, but the power cord broke and its dead so I can't charge it so I'm doing it up again! I will try and not miss anything!
Our wedding was FANTASTIC! We made 2 great decisions, first going to Akumal. It was the perfect place for us and for our group. And, second, bringing Brian & Briana w/ us. Every picture is so good I'm just blown away!
Hotel Akumal Caribe A++
We stayed at the hotel the first week. We had the top corner room w/ 2 balconies, it was amazing. But what really blew us away was the service. I've NEVER been treated so well, anywhere. Right after I checked in I jumped in the car and said "those people are the nicest people I have ever met" George took us to our rooms to make sure we knew where we were staying. We were so hungry we didn't even unpack our bags we went straight to the Lol-ha. The hotel manager came and found us out on the beach and introduced himself in case we needed anything. WHAT! We were so loved. When we left at the end of our 2 weeks, we said goodbye and George told us we should just stay and live there.
Villa Taj Kumal A+
WOW. I loved this place! It was so cozy and nice we had everything we needed, it felt like home. We loved having the space w/ Cattie, but the pool was so nice for late nights, and the BBQ pit, hammocks outdoor palapas and tables and chairs, and its just off the beach!
Lol-Ha Restaurant A++
FANTASTIC! The manager, Andres, was awesome! The food is so good, we had WAY too much food for our reception. I only ate my mashed potatoes and one bite of my chicken cause I had ate too much salad and ceviche. Ceviche is the best in the Riviera there!!! I swear. The whole crew was so great w/ getting everything set up and done how I wanted it. They even did the setup for our ceremony and ran our music. I don't know why I hired a WC seriously! When we left we stopped and said bye and Andres also told us to just by a villa down the beach and stay.
We had our cocktail hour done on the beach. The pictures I was shown had a large tent and such but apparently that didn't get done, which wasn't a big deal. I think if I were to do it over again I would have just used the money we spent for them to set it up on a bar tab and sent everyone in to the bar to drink.
Turtley Bay Caf© A
We only had breakfast there and it was good, sometimes I needed a hashbrown fix. We had a lot of smoothies as well, and they are delicious! Plus they have WiFi so we got our internet time in too. For our welcome dinner we got a dessert assortment w/ lemon/lime bars, brownies, flan, apple cinnamon cheesecake, & key lime pie, it was sooo good and we ate 'em all up!
They did our wedding cake as well, and it was SO yummy!! We had the whole bottom layer left over to eat a few nights later w/ the whole family.
Jennifer Smith & Assistant Natalie (WC) C+
I originally ordered our cake from Jennifer, who owns the Turtle Bay Caf©. Then I found out she was a WC and had a rental company. I really felt like I needed a WC to keep the day going so I didn't have to do anything, and I didn't have to have my family do anything.
There were a lot of small issues w/ Jennifer and Natalie that I just brushed off but in the end I'm not overly happy about it. I had emailed Jennifer a week before coming w/ everything her and I had talked about and what I wanted and prices, etc. She always emailed back yep sounds good. Well we met up a few days before the wedding and she didn't remember ANYTHING I had emailed her. She was way more disorganized than myself. I didn't want the lilies on my cake cause she couldn't find the exact ones I wanted, and I ordered real touch orchids for it. Well she ordered the lilies anyway and had them put on my cake and didn't use my orchids cause there was "no room" She was really kind of a dominant in charge person, which I'm kinda that way so we didn't really click very well. Also I wanted vanilla cake w/ choc raspberry middle which she said she could do but when we got there we had to change it to tres leches which was still good! Jennifer actually had another wedding in PDC the same day so she was having Natalie do ours. I was really happy w/ this, Natalie wanted to include a lot of local flowers, nature stuff etc. We had a rehearsal/welcome dinner and were supposed to have a rehearsal w/ Natalie but she didn't show up. I didn't think it was that big of a deal, we could work it out w/ her the next day. The day of the wedding Natalie brought over our stuff to the restaurant and used a few palm leaves over at the ceremony site, but really that's it. Most of our group went to the Tulum ruins on the wedding day, a few of us stayed in Akumal and spent a couple hours over at Turtle Bay in the afternoon for smoothies. The whole time we were there Natalie was sitting outside w/ friends chatting. The Lol-Ha crew put EVERYTHING together. Honestly, had I known they would (and they did it so well) I wouldn't have hired a WC. 20 minutes before the ceremony was to start Natalie showed up to grab my centerpieces and I mentioned we didn't know where exactly we were supposed to be especially so Joe wouldn't see me, etc. She just oh I'll go talk to the guys which thankfully I didn't see it in the end because it wasn't how I wanted it. And I didn't even know it but I was 40 minutes late, we were waiting for her to guide us. Then when us girls were leaving she handed me the ceremony outline for our officiant (a cousin). I had given him one but this was our backup. I had expected her to check w/ him and make sure he had his or if he needed a copy. But she handed it to me to give to him in case he didn't have it. EXCUSE ME, where the French am I supposed to put it? Then we didn't see her until the end of the night. She was supposed to let Andres know when we were ready to come in for food so he could get it out, Joe finally went over to tell him we were ready cause our group was drunk and needed some food, our best man was so drunk he went and passed out and didn't even make it to dinner! No biggy but ultimately it was not what I wanted in a WC. I'm glad it was little things all the time cause it was easy to just brush off and let the night happen.
Divine Light Photography A++++++++
Brian & Briana were amazing. They fit into our group so well we didn't even think of them as the "photographers." We flew them in from Tampa and they stayed a whole week. They photographed our welcome dinner, the whole day the wedding day, and then we did a long trash the dress shoot. They have certainly exceeded my expectations. Joes parents and hi s younger sister liked them so much they're already planning on flying them to her wedding. I have plenty of their pictures to share at the end of this. They also went out one day to tons of places looking for the perfect TTD spot, which is next!
Rio Secreto A++
Our photographers went down and talked to the manager one day who gave us a great deal to get in, our own guide down into the caverns. They also let us into a cavern they have closed off to the public and let us stay as long as we wanted, and then fed us! It was amazing our guide was SO nice, and it felt so good to put my feet into some cool water! We're still waiting on TTD pics but I can't wait!
La Zebra A
We went down to Tulum one day and hung out at La Zebra. The food is good, the drinks are FANTASTIC and the environment is great. I love the design. We definitely plan on going back!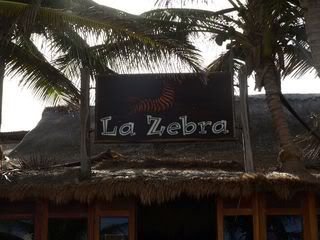 The rest of the time we seriously just laid on the beach. Everyday we brought down some food and just laid out on the beach. It was so so relaxing!
Now for more pics!!!! Pro & a couple Non-pro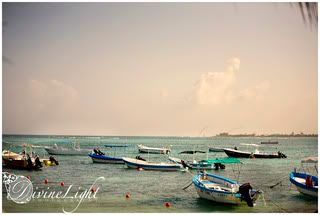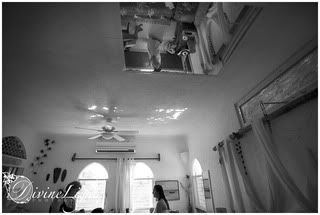 more and more to come