Not only am I DIY, but all of my family and MOH etc live in another state. Sooo... I am on my own for most of it!
This weekend was:
Tags for the OOT bags ... they are cardstock with my logo and ribbon... wrote peoples names on the back... tying them to the top of the tye dye backbacks.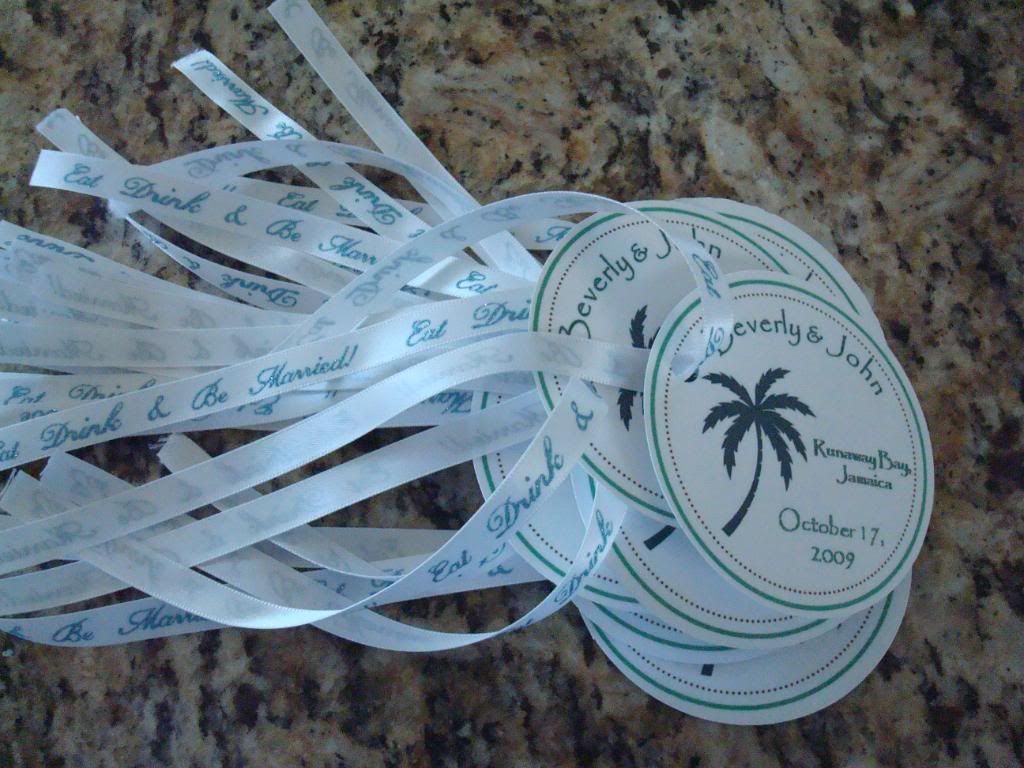 The brochures for my pre wedding mailer came in this week (full of things I got ideas from this forum!) and while they are not going out for a few weeks, I wanted to cross them off my list, so they are assembled in envelopes with luggage tags (Vista Print business cards, ID holders and ribbon).
The biggest project this weekend was assembling the program fans. Two oversized postcards from Vistaprint, sandwiched on cardstock with a stick and a ribbon bow. They will each get a shell too, but not til I get there...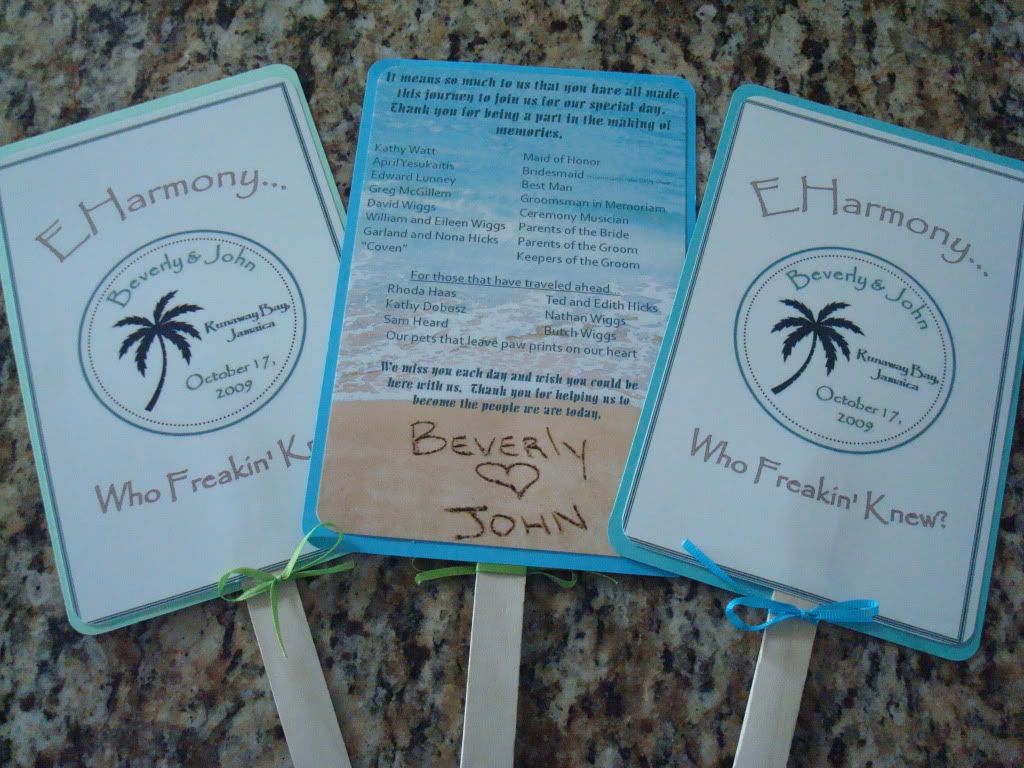 So my finger is cut and I am tired... but productive weekend!