Quote:
Originally Posted by ebernard4985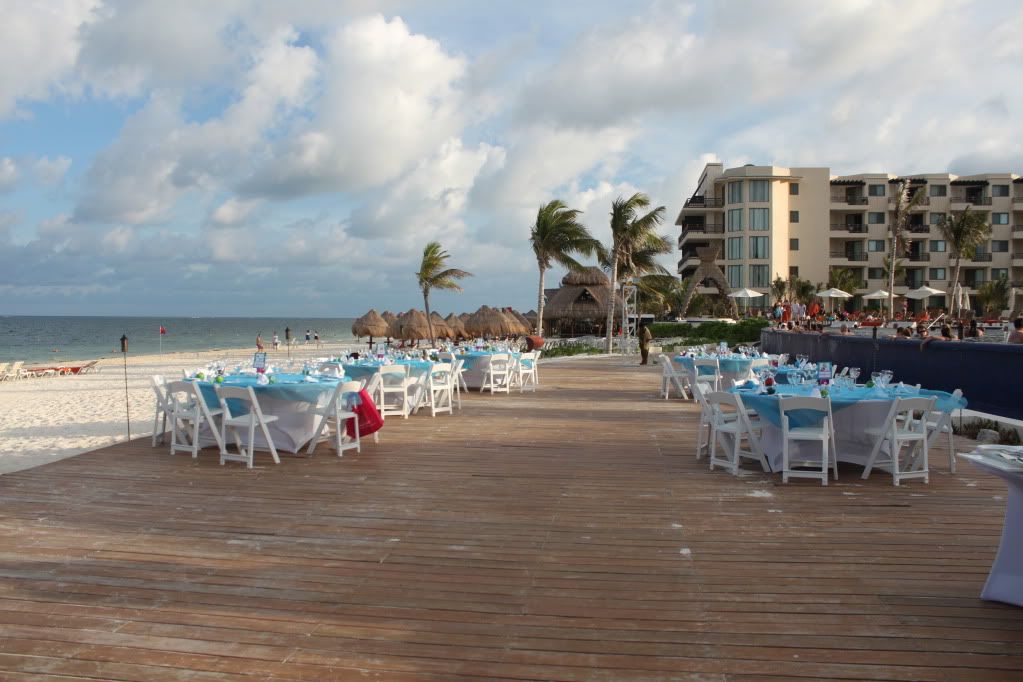 Here is the pool deck setup in the day. At night they add spot lights for lighting and the infinity pool light was also on!
Here is our sweetheart table. The overlay was much too large for the table though.
Here is a table setup. We went really simple in the end. I had more vases for each table but the wind prevented any candles from being lit, so it was pointless to use the other vases. It provided the simple touch we wanted.
My husband loves Family Guy so I made these table numbers and bought seashell photo holders from Kohls to hold them up. Luckily, they were able to survive the wind.
Instead of chair sashes I made these decorations for the aisle chairs at the ceremony. They were perfect! It was the simple touch we wanted!!! I loved them!!!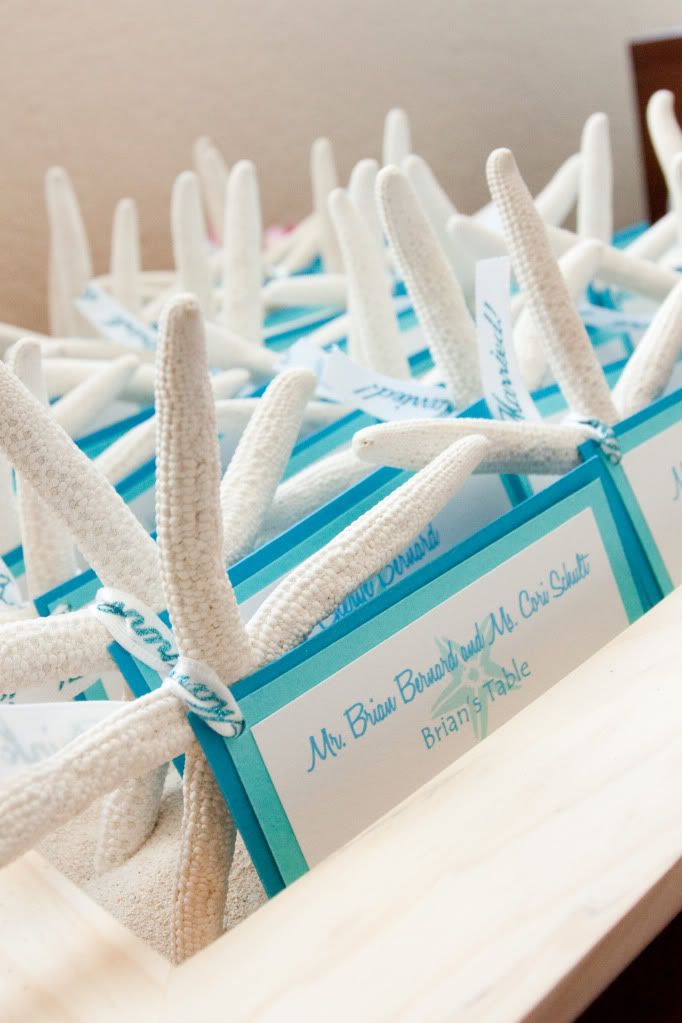 And here are our escort cards!
Thanks for the pics!! I love the starfish for the placecards.. Did you have a problem with customs?
I painted all of mine fuchsia and orange. then i glossed them. They look great! I am going to decorate the table with the baby ones w candles and then do what you did! Love it!!! Thanks again!! Where was your bar set up??