I came up with this DIY project on a whim. My FI and I didn't realize how much our flowers are going to cost us! At first we were totally against artificial flowers. But, just reviewing and revising our Destination wedding budget for the 10th time, we had to come up with something that works.
I have to make a total of 7 for GM, 3 for the little boys, and 1 for my FI.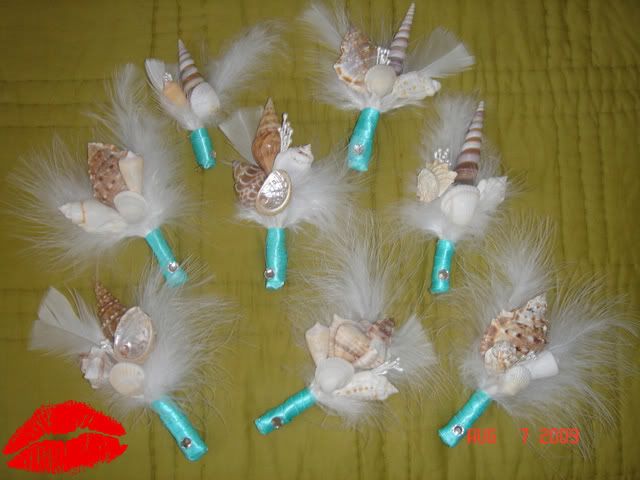 I had to come up with an easier way to attach the bout's, to the lapel's. I found these, and thought it would eleviate me having to remember to bring pins.
I still have a couple of more to do. Thought i'd share what I have so far. I had to take a break because my fingers were going numb! LOL!