Hi everyone! I know I am still a newbie, but other reviews really helped me in my planning, so I am hoping this helps someone. Please feel free to PM me or post specific questions.
Just some background about my wedding: We arrived at the RIU on July 16 and were married on July 20. We had 26 guests arriving between July 16-18, and most people stayed until July 21. On July 21 my husband and I moved to Sandals Dunn's River Villagio (which happens to be directly next to the RIU) for our honeymoon and we left there on July 28.
US AIRWAYS/ALPHA WORLD TRAVEL
The trip was very smooth overall. The transfer to the hotel was fine for us, though a couple of my guests had a bad experience. They had to wait on the bus for over 2 hours because they were the only ones there and the driver was trying to recruit more people so he could get more tips before he left for Ocho Rios. They are planning to write a letter to complain about that, but no one else had any trouble.
I would also recommend using a travel agent in your area to book your trip and your guests. It was SO much easier this way!

OOT BAGS
I was lucky enough to have friends who are frequent flyers and have a special status where they don't have to pay for checked baggage, regardless of the weight, so they were generous enough to cart down all of the items for our OOT bags! I posted a thread about these if you want to see them and read all about their contents: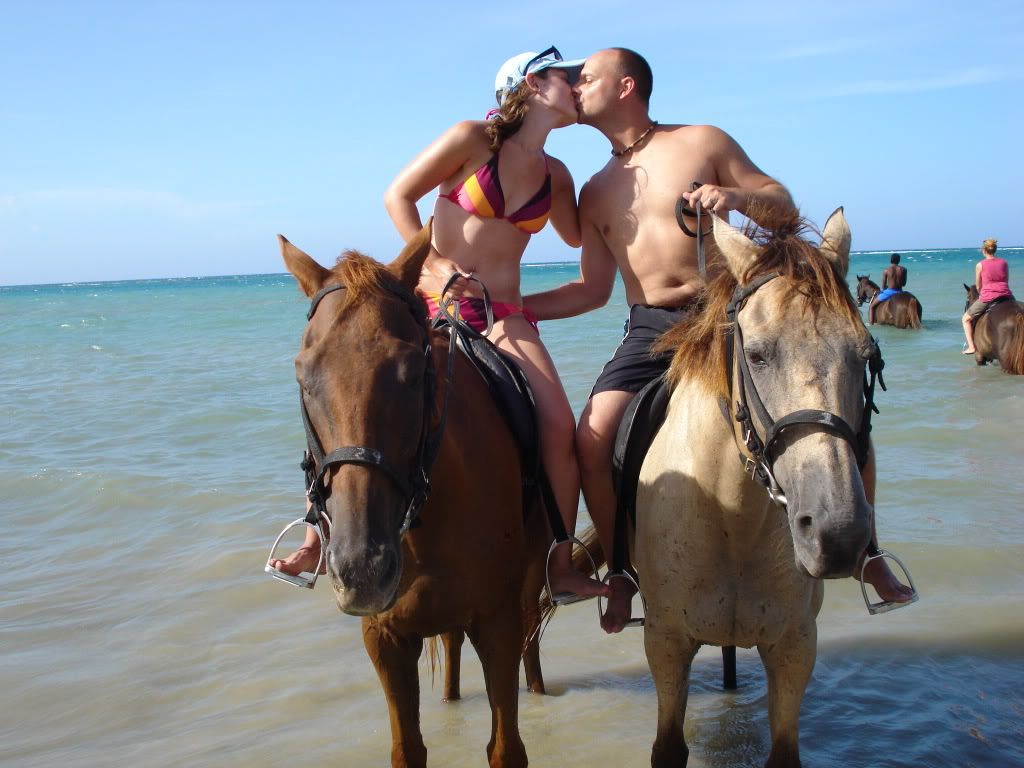 Dunn's River Falls
Wedding Gazebo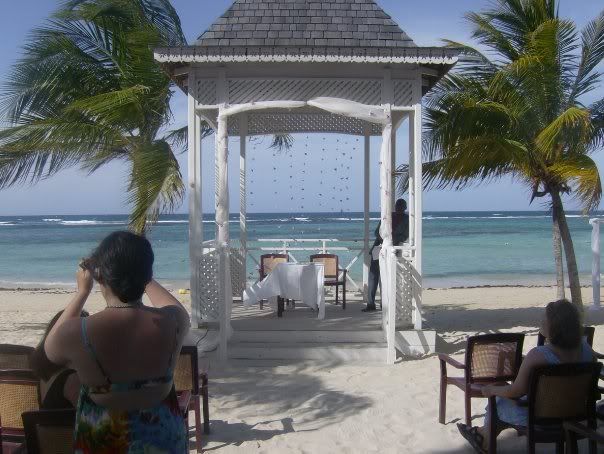 Walking down the aisle to "Somewhere Over the Rainbow" by Israel Kamakawiwo'ole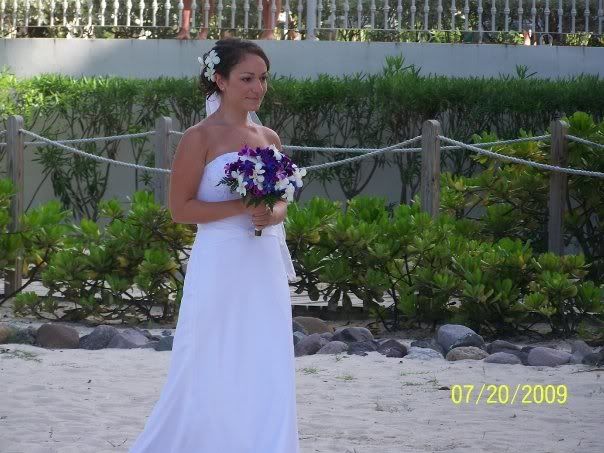 The Ceremony
Signing the marriage certificate
Just us