Too bad I'm already married because I SO would have bought one of these for my wedding! I don't know if someone else has posted these shoes elsewhere but I thought they were too cute to not tell everyone about.
If you are having a starfish themed wedding and/or are looking for some awesome sandals, check these out!
The fawn style is the one with four rhinestone stars. On the Yellow Box Shoes website they make them in gold, silver, white with gold stars, and black with silver stars. You can google "yellow box shoes fawn" to find places that sell them.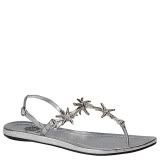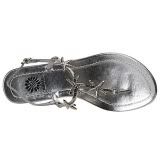 My favorite style is the Eden. It only has the one star in the middle. I love the strappy look. There are four different colors, the straps are red, black, white, or turquoise.