I posted some stuff I made for my MIL's bday gift that would work for OOT bags.
I bought the clips on ebay & the flowers at Michael's.
The clips were perfect. There is a small hole on one side that I could stick the stem through. Then I hot glued the stem so it would stay. I have found the duck-bill clip is my favorite for holding in a flower.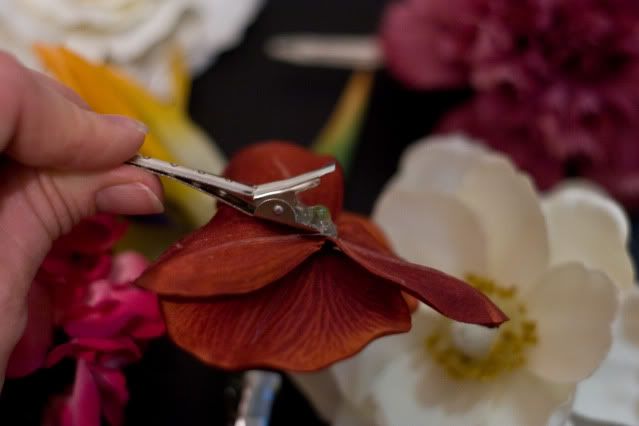 The red orchid is my favorite. I made one for me & one for my mom. I still have 6 orchids left. I will probably make flowers for a future vacation, but if someone is interested in buying them I can put them together & mail them. If anyone is interested let me know.