We chatted with our photog, Alfredo, after the ceremony and I asked if he was able to do a TTD for us (he was hired from the resort, and it isn't typically a service they offer). He didn't speak any English, but he and I chatted for a while "en espanol," and he mentioned that he would be happy to spend a few hours with us the next day to take our TTD the photos-- COMPLETELY FREE! He said he enjoyed shooting us and enjoyed our look as a couple, and mentioned that he wanted to use us in his portfolio. Of COURSE we agreed, and the day was a blast! We gave him a nice hefty tip, and he ended up throwing in three blown-up TTD and Ceremony photos, plus several wallet sized. What a GREAT time.
Anyone getting married at MLD-- ASK FOR ALFREDO! He is awesome (and don't worry about the language barrier, he's not shy in positioning you as he needs to)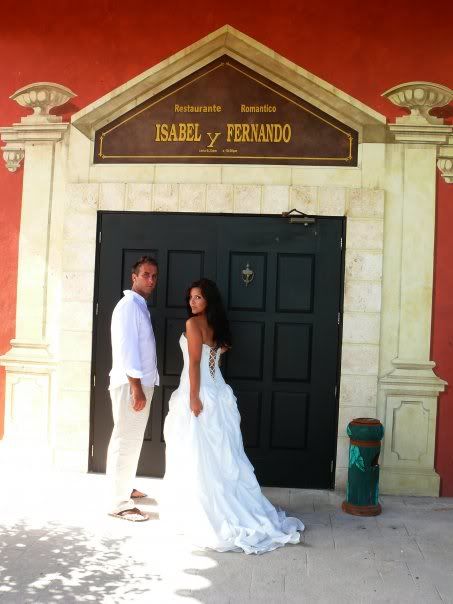 "Heading into" our favorite restaurant
Not seen here: Our entire family mocking us from the swim-up bar. lol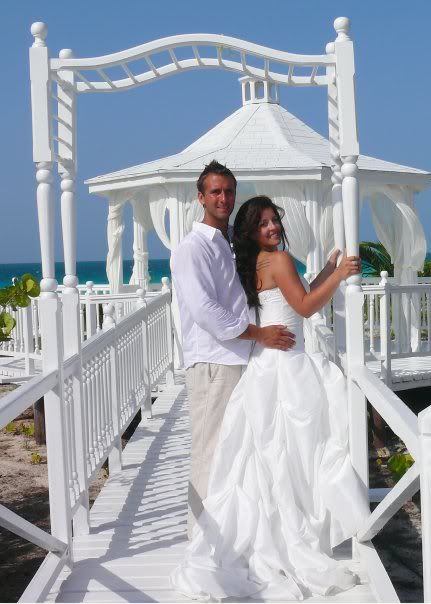 In front of the new wedding gazebo
He was in trouble-- and he liked it.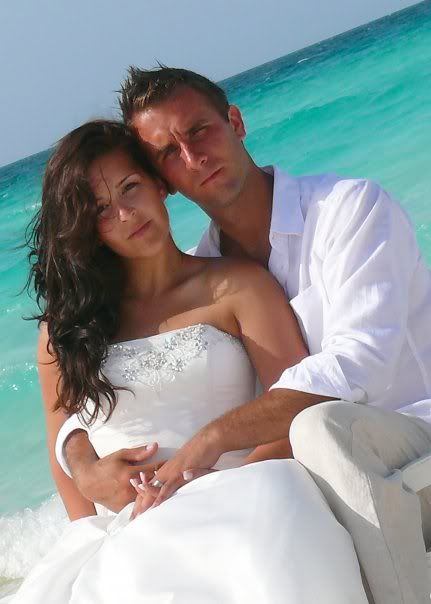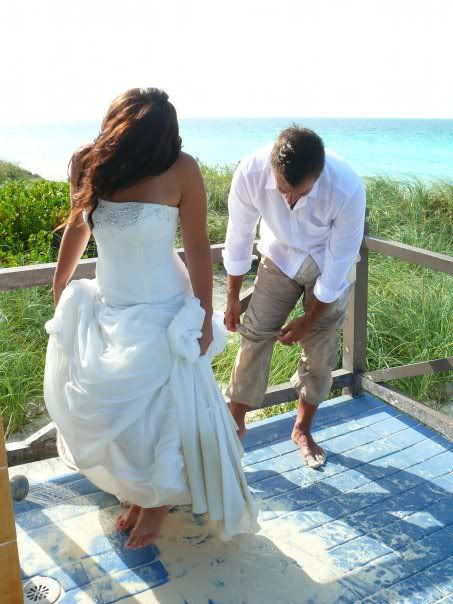 We didn't realize he was taking these photos-- but they turned out really cute.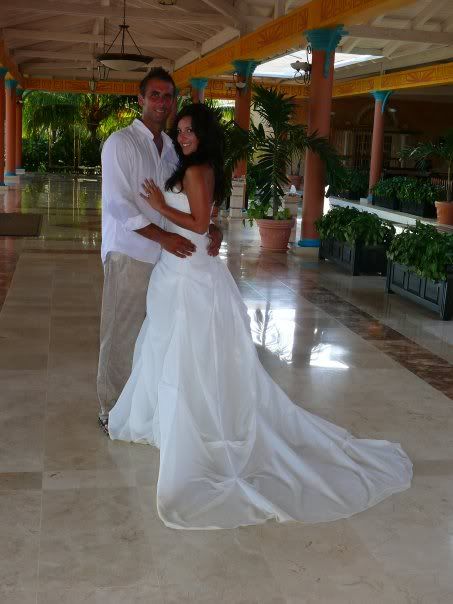 In lobby after a LOOOONG day of TTD