So on the July 4th we ended up at a pool party and the hosts had these squirt guns that were the best things ever! (HUGE HIT) I decided it would be fun to include them in the OOT bags. So I found them at the dollar store today and cleaned the store out.
They are like plungers, and you stick the front in the water and pull the end out to fill it up. The water goes really far and they are just great.
They came with Incredible Hulk, Superman, and IronMan labels/stickers on them which I pulled off. I still need to use a little Goofoff to get the sticky stuff off! Yippie.
So here is my delima, I want to put a label/sticker on the tube that says something clever/funny. I am having a hard time thinking of something.
Everyone has come up with some really creative sayings for the koozies, and tissue and other things for the OOT bags, I am hoping some of you might have some ideas.
Ha HA! so ........my FI thought we should put "Everyones opportunity to squirt like its their honeymoon"
Thanks for your ideas!!
Oh and here are some pictures!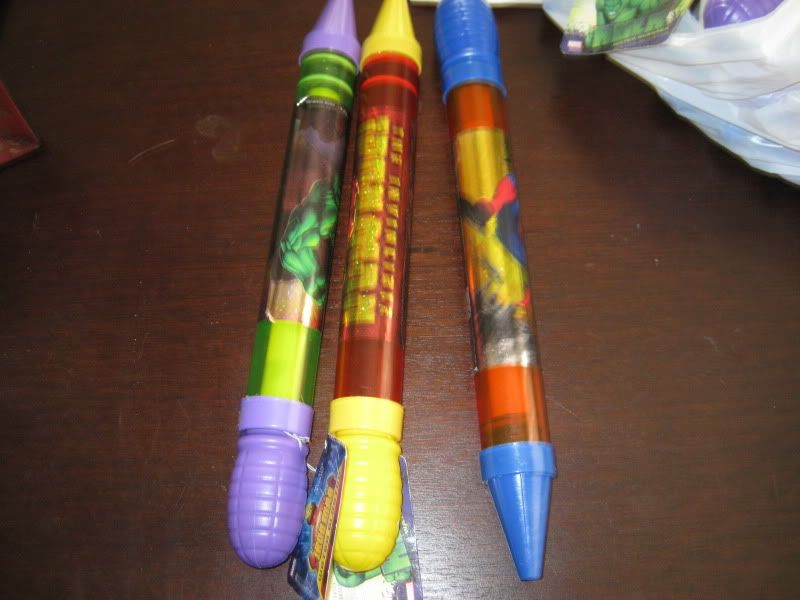 They came from the Dollartree dollar store