Ok so over all the day was good. I went alone and it was really nice. I took my time, didn't have to listen to anyone's opinion but my own.
I tried on two dresses that I saw online and liked both. I tried on many others and liked a few.
The first one is a David Bridal dress, very comfortable, easy and light, this size was just a little too big but they didn't have any others.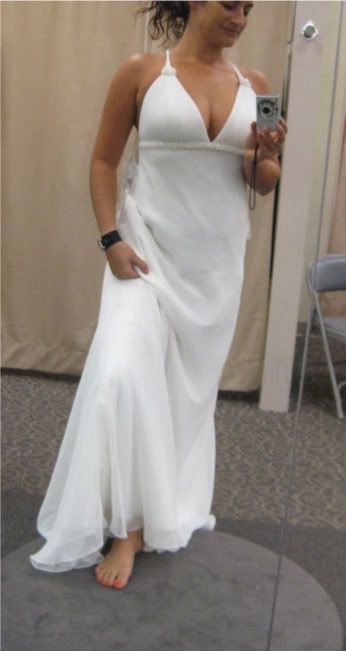 The next is the Mon Cheri Destinations 18107, saw it on the DWF not very flattering on me but for those who want to see what the dress looks like on me.
The last two dresses are at Alfred Angelo. When I walked in I didn't think that I would find anything I liked but I tried on a few suggestions of the sweet girl who worked there and a few turned out to be quite nice.
Not sure how I feel about the Tafida (last three)