I can't believe it's my turn!!!
We are leaving in 3 days and we are still trying to get everything packed. I want to thank everyone on this forum for all of your great ideas, advice, and for listening when I needed to vent.
So without further ado here is my planning thread…
When We Met: We met in 1999 while we were both working at On the Border Mexican Restaurant. (My Mom picked it to be where my shower is held…I thought that was cute) I was a waitress and FI was a busboy. I was walking back to the kitchen with a stack of dirty dishes and FI offered to carry them for me….that's where it all started!
Geralyn and Steve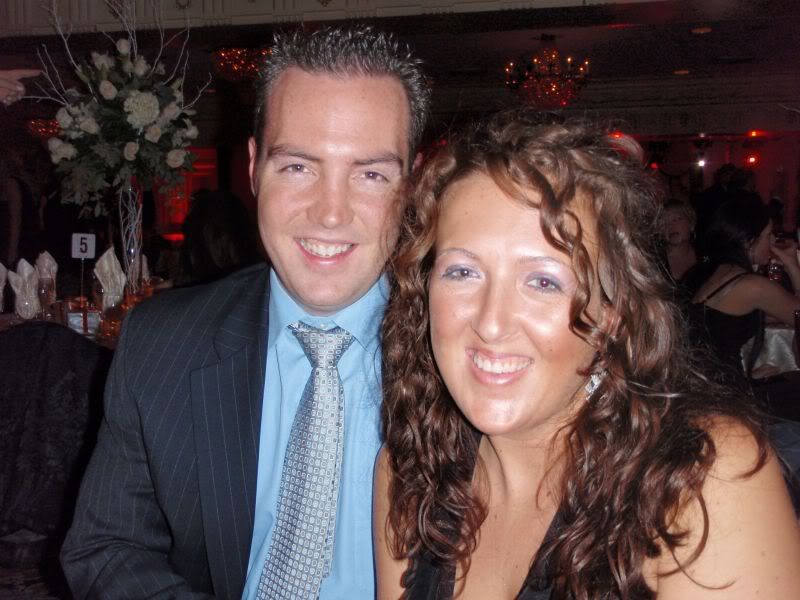 Engagement Our Wedding story started out a little backwards. We had a wedding date booked before we were engaged. We had gone to Jamaica 3 years ago and absolutely loved it and knew we wanted to get married there. We returned to Jamaica in July 2008 and booked our wedding for July 11, 2009. We got back from Jamaica and he proposed on August 24, 2008. Steve wrote "Will you marry me?" in a shell that had the ring in it.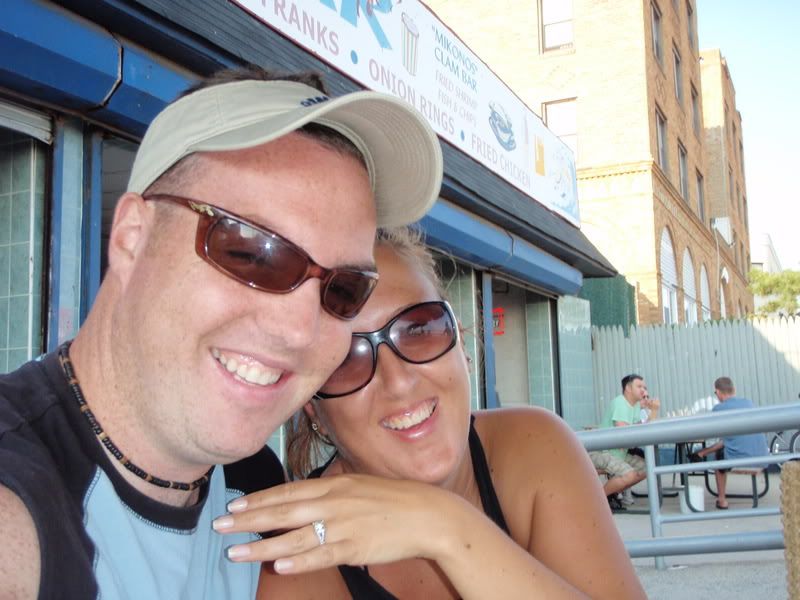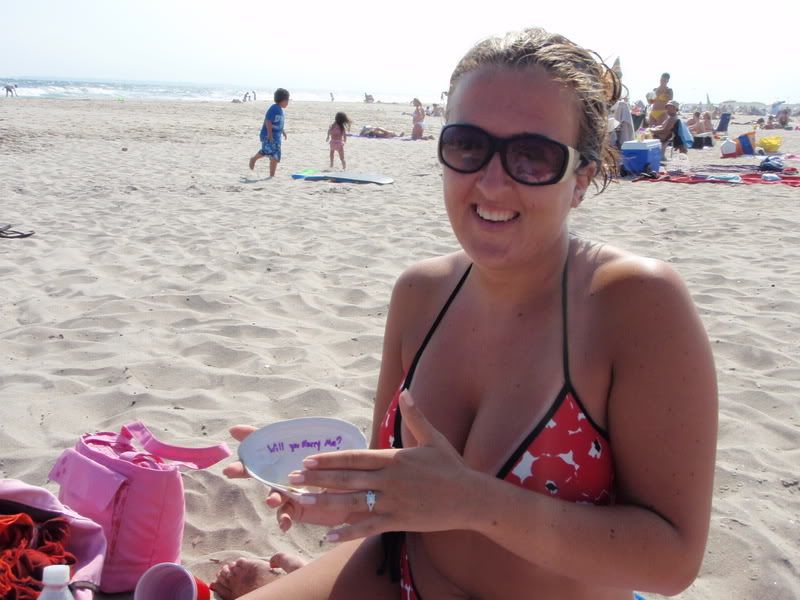 The e-ring