Hi Everyone!
I know I am a little early, but I have finished about 90% of my planning. I was bored sitting around on a Sunday afternoon so decided to go ahead and post my thread.
First, THANK YOU! to everyone on here. I know I borrowed, stole, tweaked so many ideas from all the wonderfully talented and creative people on this site. There is no way I would have managed it without you all.
Well, here it goes....
1.Pre-cruise
– We sent brochures and 2 luggage tags per person 1 month prior to the cruise.
Brochure
– I made the template myself using Microsoft Publisher then saved it as a JPEG file so it could be printed at Vistaprint -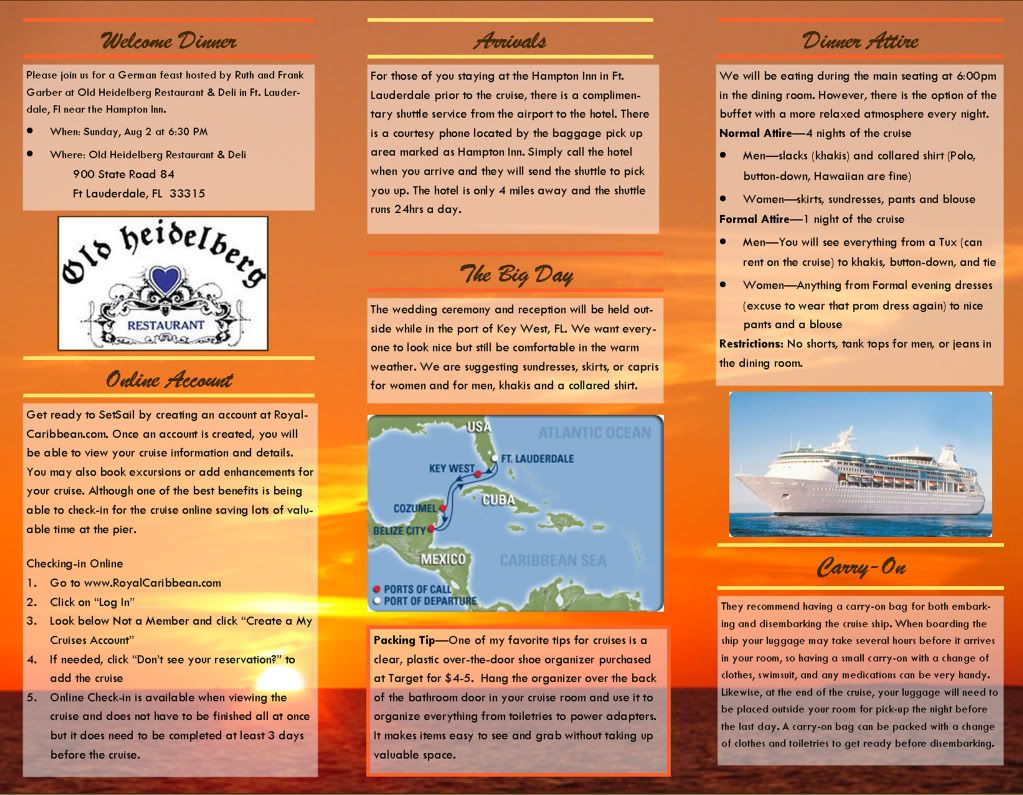 Luggage Tags
– plastic card from