Quote:
Originally Posted by ILuvSaalsaa

Hi Leah,
Very cool that we are getting married the same week! Maybe we will run into each other! I haven't worked with Karla at all, only Mayra and Lily. They had me fill out the request form, but then they emailed me back saying that cannot guarantee anything. I know they are trying to do their best. I guess I was just frustrated because anything I've said I'd like to have is either not available or double the price, because it's not standard. For example, red calla lilies instead of white. It's so difficult communicating through email. I'm slowly learning to just be flexible. What I really want more than anything is BEAUTIFUL WEATHER!!!
Strange coincidence that you mentioned the flowers b/c I came to this thread with the purpose of asking you all what your experience has been with flowers.
I am doing the Dream package which includes the bouquet and boutenniere. I figured that if you want something on the more expensive side like orchids they'd nickel and dime you. I want a pretty large cascading bouquet with orchids and roses like this:
Here's a close-up: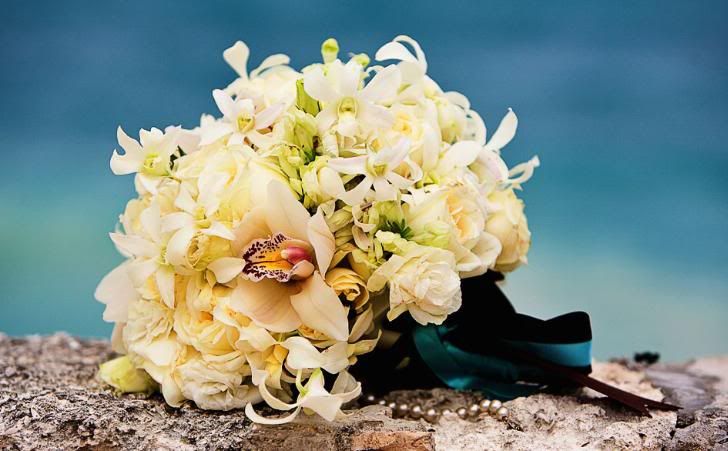 This is the shape (I wouldn't do it quite as large)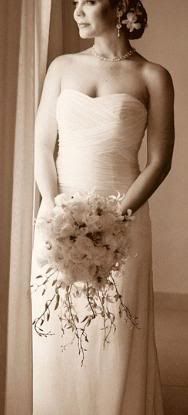 Any idea how much extra they'd charge? What are they quoting you all for your bouquets? Anyone actually meet/correspond with the florist or do you have to go through the WC?