We bought small canvas drawstring backpacks to use as our OOT bags (thought they would be awesome on the beach as totes that closed). They were pretty plain, so... we dressed them up a bit. My colors are Turquoise and Sand with accents of green. So we tie dyed the bags to match the water. It was a fun afternoon.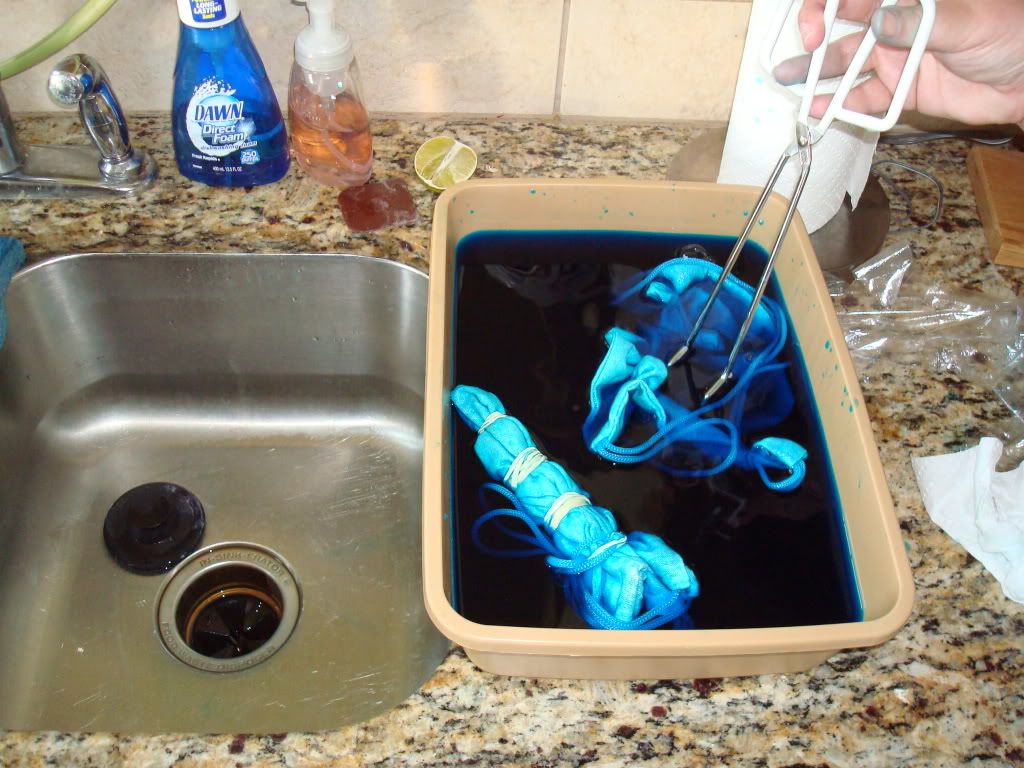 We wanted more contrast after our first experiment so we used the darker to accent after dipping.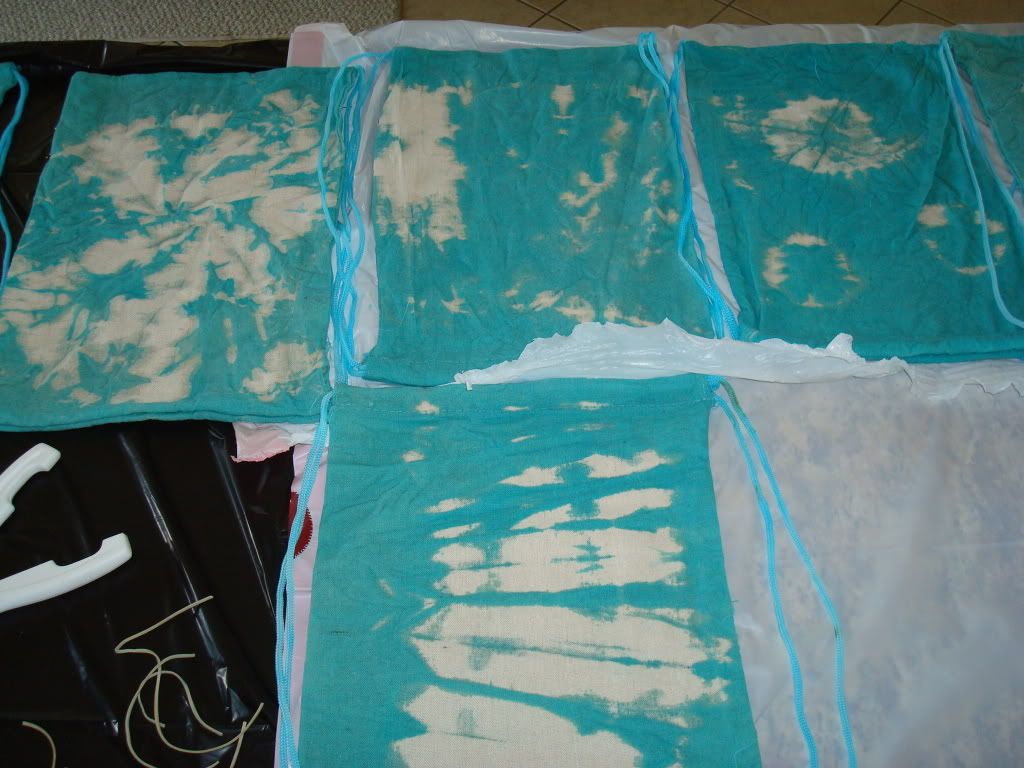 It pays to have it be over 100 outside... easy quick dry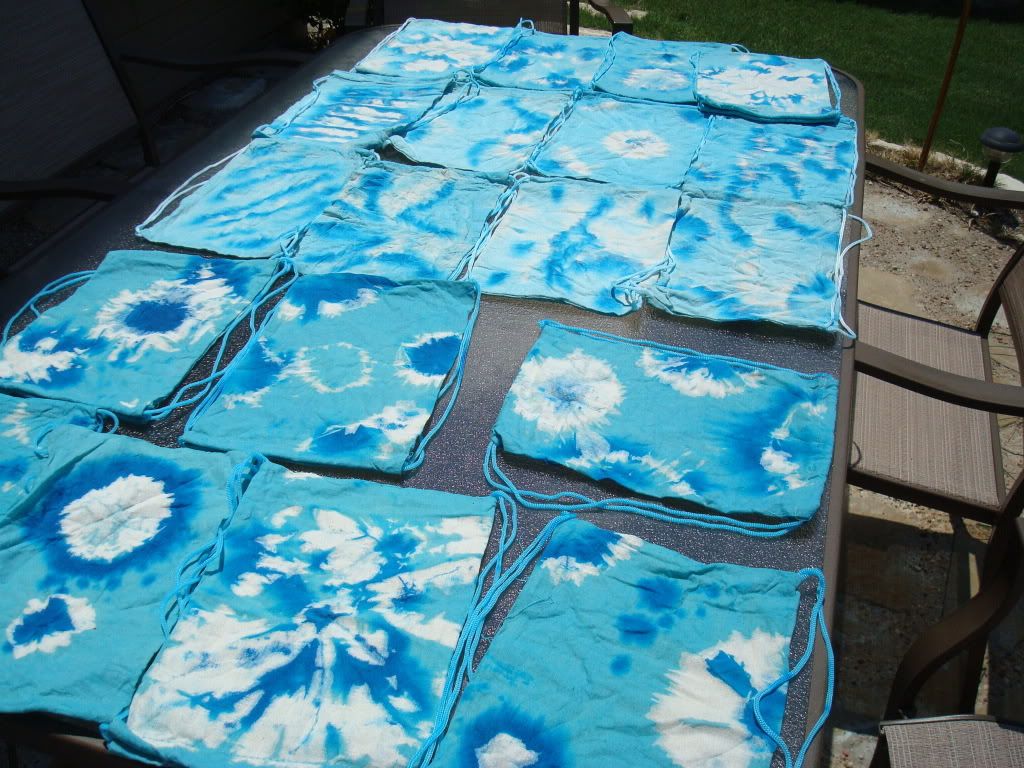 One of the finished product after drying and washing
Probably should have noticed the holes that were in my my gloves. Arg!
Overall it was fun and made great bags for a cheap price!