Walking down the aisle and seeing Brad for the first time...
Listening to the minister after we had exchanged rings and vows
Finding the donkey on the beach at another cocktail hour and borrowing it for a picture!
Getting down on the dance floor....It was SO MUCH fun!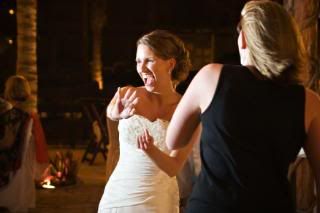 Last one!
Thanks for letting me share! I could post photos all day!