First off I would like to thanks everyone on the forum. It has been a true lifesaver. I have stolen or borrowed some ideas from some of the members. Not sure who they are so if you see one of your ideas thank you so much for posting you're planning thread or review. On another note, I didn't have time to do a planning thread before I left so I will be writing an extra long review / planning thread on everything. The ladies that do a planning thread before you leave not sure where you get the time. I wish I could use the pictures I took but we drop the camera in the water during the hineymoon so I have a friend trying to save the files. I took pictures from friends and the photgrapher made a quick slid show for me.
Wedding date: June 6th, 2009
Type of Wedding: Legal
Location: We always know we were going to have a Destination wedding due to the fact that I wanted my brother to come. (Brother is a Canadian not allowed into the USA due to a criminal charge he got 9 years ago.) My family planned a trip to Cancun in January 2008. I did many site visits and I feel in love with the Royal in Cancun. I picked to get married at the Gazebo on the Gran Caribe side because it was big enough to hold my 60 guests. Picutre is in slide show
Invitations
We sent our handmade invitation out by August 2008 to give everyone enough time to save up. Below is the picture of our invitation. I sent out just a simple reminder letter 2 months before the wedding.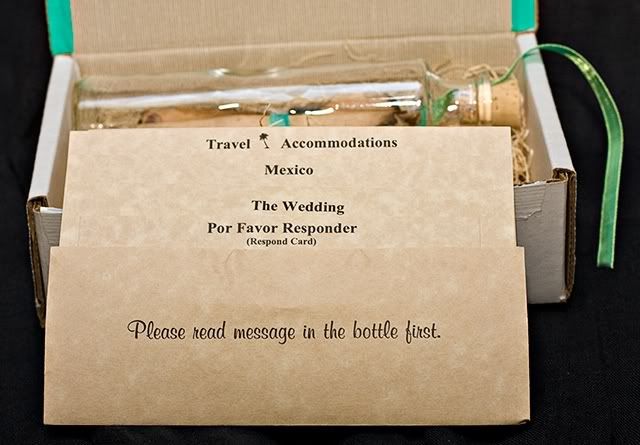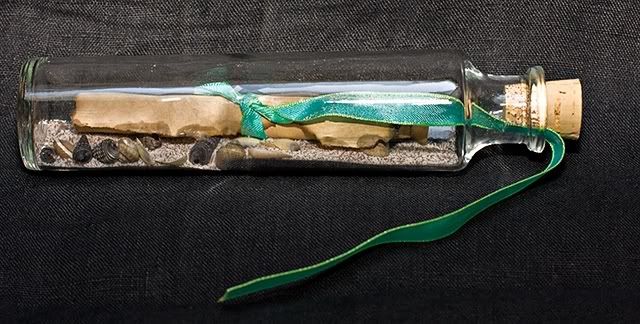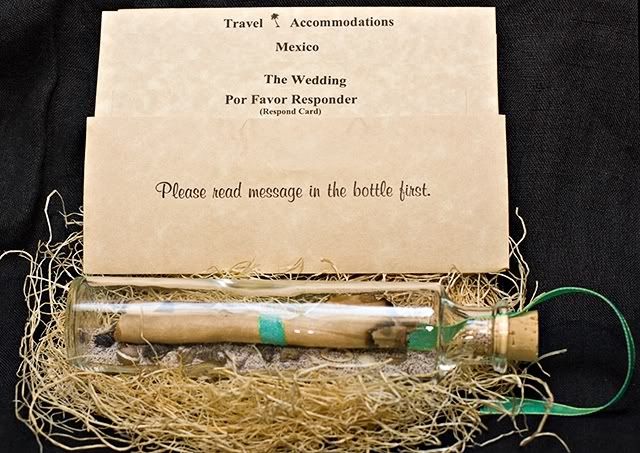 Paper work to have legal wedding:
I start this process very early because I was afraid I would run out of time. With Michael being born in Miami Florida and was adopted here in NY. I though it was going to be hard to get his long form Birth Certificate and have it apostil. It was very easy got his birth certificate and they sent it to get an apostil. Had it within a month. With me being born in Ontario Canada, I had to send my birth certificate to the office of administer of health to certified that it was authentic. Once that was completed about 3 weeks, I had to then send it back to the Canadian Mexican consult to have it legalized to get married in Mexico. This took another 3 weeks. Then when that was completed I sent an email to
worldaccesstrans.com offers document translation services professional document translation services, medical document translation services, certified translation services, legal document translation services, notarized translation services, translat
To have them translated for only $35.00 per birth certificate. When we arrived we had all the correct paper work. Then Paty made arrangements for us to meet with the Doctor June 1st at 9am in the hotel to get the blood work done. It was really easy and I'm so glad that I did it this way. To me is worth doing the extra little work.
OTT BAG
I did small OTT bag. In the bags were hand sanitizer, aloe gel, lip balm, first aid / hangover kit and a laundry bag. Here are the photos how the bag look and the contents.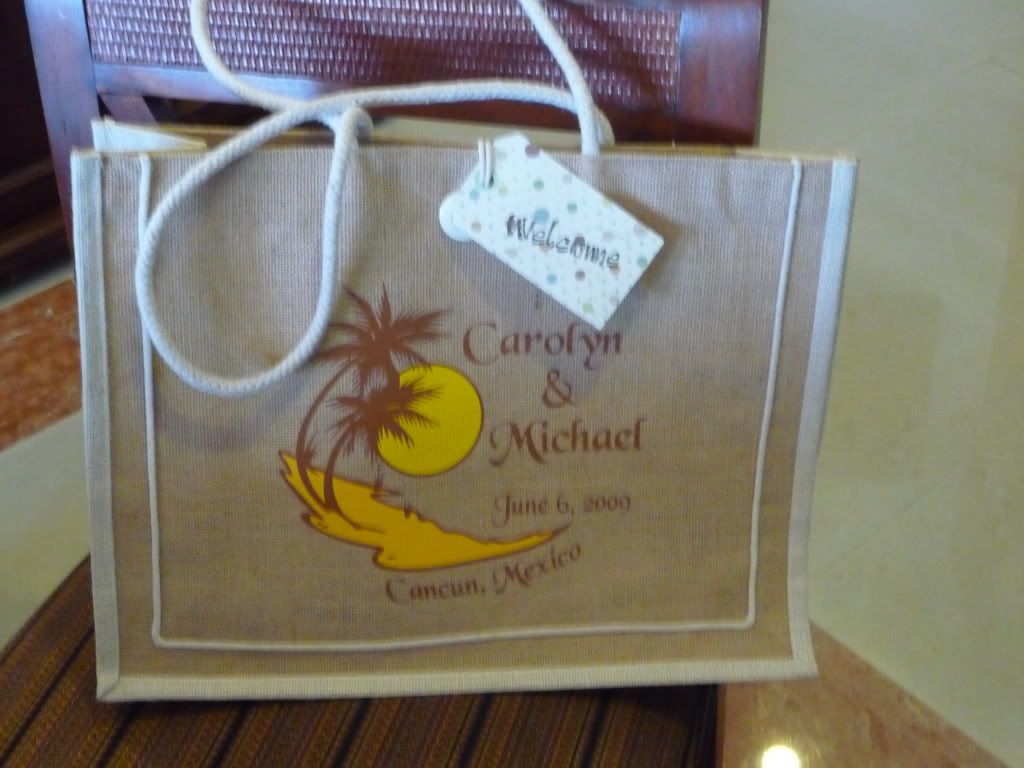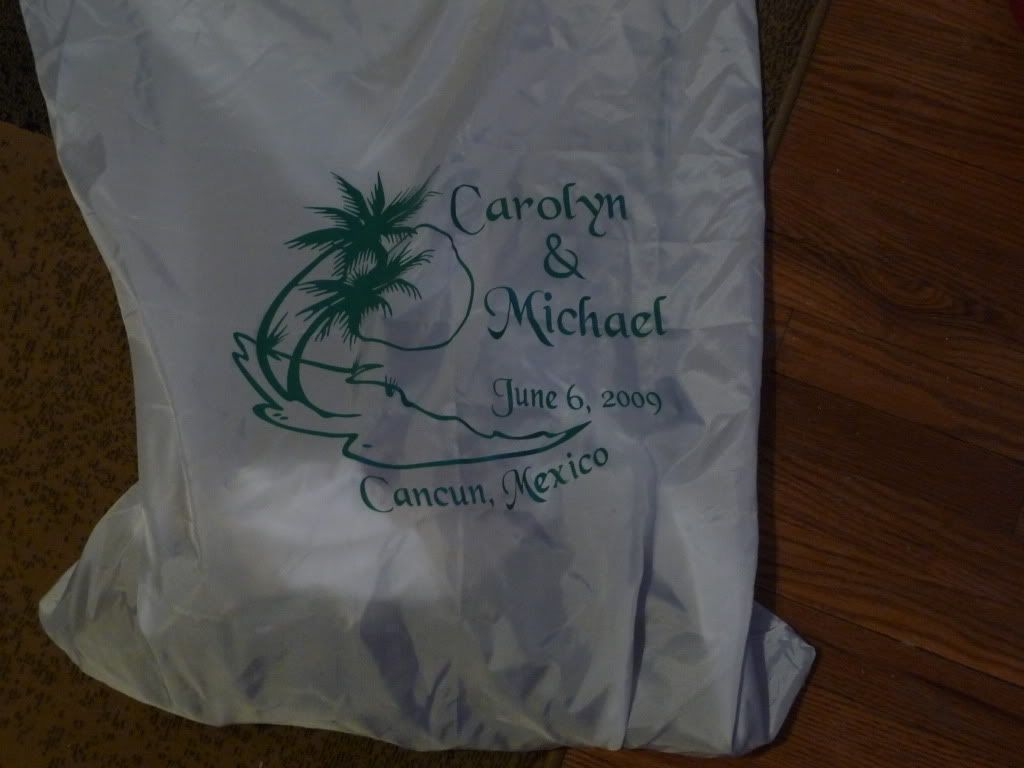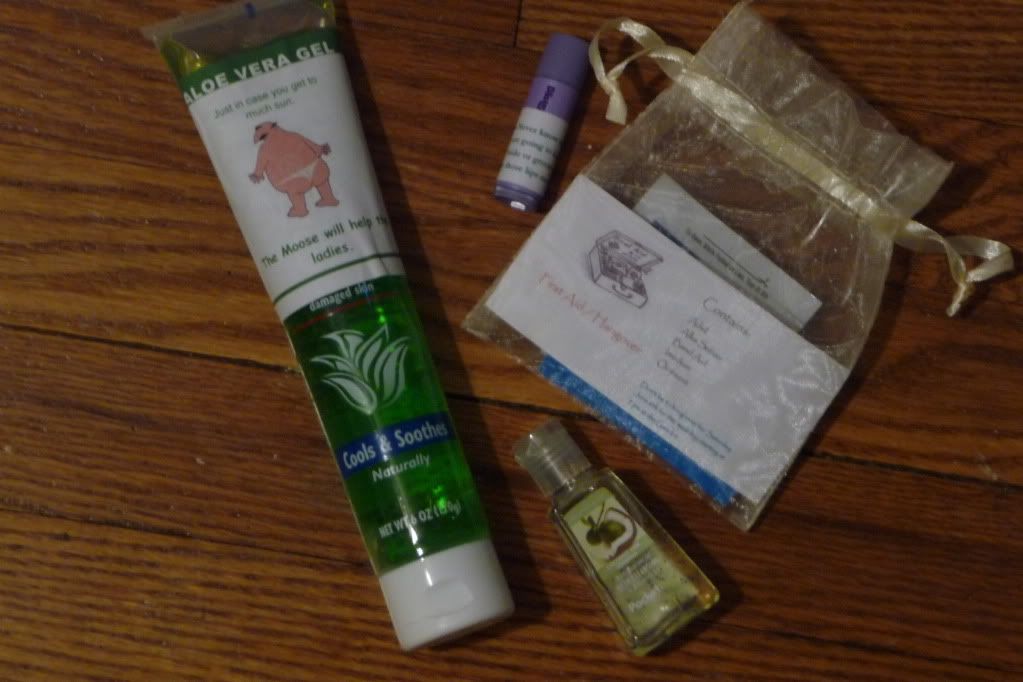 BD Book A+++
I used Brandi Groom Photography. She was amazing, easy to work with and Michael loved the end product. You will see pictures in the slide show.
http://brandigroomsphotography.com/
Mexicana Airlines A+++
I was so afraid that I would be charged extra for my luggage but I found out that they allow 2 bags per person 50lbs each plus one carry on each. I had a total of 4 bags (2 were over weight) plus 3 carry on. We were never charged for over weight and they took my wedding dress putting it up in a first class upper cabin and wouldn't allow anyone to use the cabin. They also server you free beer, alcohol and a meal. I used them for my whole trip. JFK to Cancun then Cancun to Huatulco Mexico for our Honeymoon.
The Royal A++
Check-in was easy but a little disappointed that our room wasn't ready upon arrival The room wasn't ready until 4pm we arrived at 11:30pm. I know that check in time isn't until 3pm but I figured with me doing the 48 online check in that it would have been ready. We stayed in the Presidential suite for 7 days. The room was AMAZING!!!! Overall, we absolutely loved the resort! The staff was so wonderful; the service was amazing! Everyone loved the food at the many restaurants and took advantage of the 50% off services at the spa. We couldn't have been happier with our choice!
The only concern I had with the Royal was during our time we had some guest that was staying at there sister hotel the Gran Caribe in Cancun that did a upgrade so they could have access to the Royal and were told they did but they didn't. They only had access to some of the restaurants. They were missed lead during check - in. This became a huge pain the day of my wedding due to the fact that one of my bridesmaids was staying on the Gran side but paid for the upgrade so she could have access well we were getting ready. Needless to say we spoke to the security manager and the WC for about 40 minutes before SM & WC allowed her to my room just to get ready. She had to stay on the other side due to the fact that she brought her daughter with her who was our flower girl. They allowed Madison, flower girl over 30 minutes before the wedding to our room so she could walk down with us. (This one I understood it's an adult only resort. I was papered for that to happen). At checkout only 2 guests told me that they had issue with there bill saying that they got charged for phone calls that didn't happen. It got resolved to my understanding. I booked everyone's room with the hotel direct because my mother and I purchased the club membership for the wedding itself. I wouldn't do it again because you can find prices close to or even better then what the membership offers you. I do have to say booking the hotel room for 60 guests was very easy and I had one contact person for this that was amazing. Overall most of my guests are wanting to go back for a one year anniversary but the ones that stay on the Gran side, I think it left a bit of a sour taste in some of our guests' mouths, which was too bad after such a great week.
Here is a picture of the room when it was ready.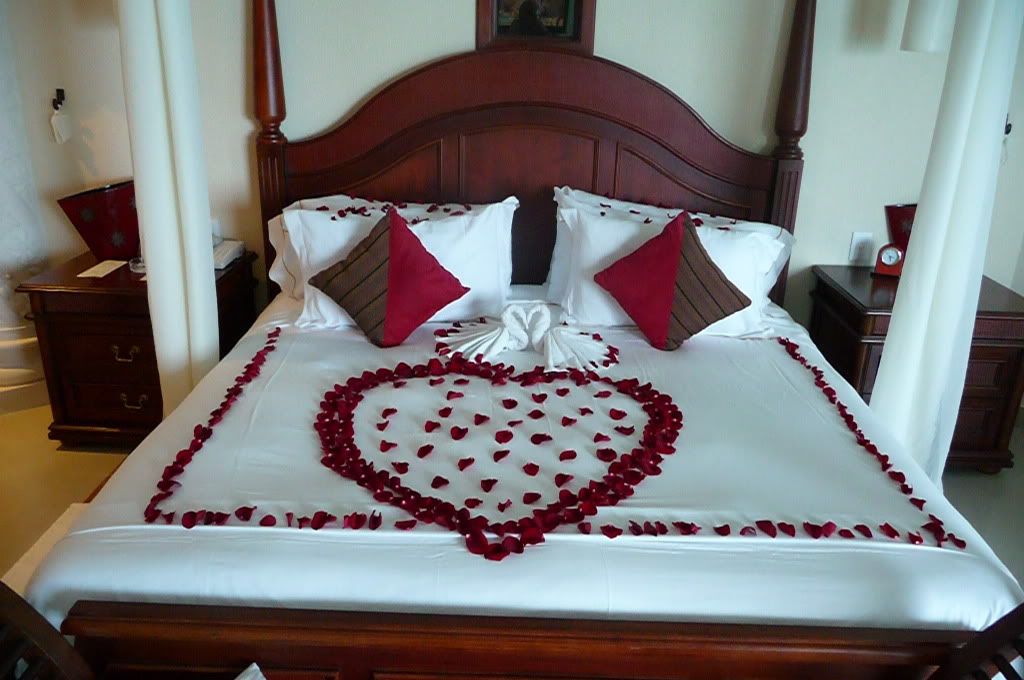 Customs A
We got the green light but still asked to open 1 of our suite cases out of 4. I was also asked if I had receipt so thank you so much girls in giving me the heads up. Once I showed them the receipt they said thank you and good luck.
Best Day Shuttle A+++
I booked best day travel with our membership for everyone round trip was $12.00 we only had 2 guests that went on the wrong transportation. That cost them $60.00 for the trip. Otherwise everything went really smooth.
Paty Ulloa WC from The Royal in Cancun A
Paty was our WC during the planning process. We had some issues during the planning process but I believe that came down to language barriers. In all she did a good job. Here is lists of the small things that I felt were over looked but I didn't say anything to ruin my day. I also realize that know one knows what I planned. It seems like everyone was having a blast so I let it all go
#1) I wanted the red runner down the aisle, it wasn't there.
#2) Two out of my appetizers were correct the rest I didn't know what they were but they were fantastic.
#3) I also requested a billini instead of just champion for the toast. I even gave Paty the recipe 1 part of peach puree and 2 part champion. We didn't have the billini just plain old champion.
#4) The last thing that didn't happen that really brother me after the wedding was that we booked funeverphotos to do our video thru Paty until 11pm but funeverphotds only stayed until 8pm. They didn't even get the speeches or the dances. I contact Paty with this asking for a refund of $ 230.00 for not getting the moonlight package and only getting the Sunset package. Paty then had Gloria from Funeverphotos contacted me. Gloria said she would send me a refund in the amount of $230.00 along with my DVD. We will see what happens when I get the DVD.
The Wedding Ceremony at the Gazebo A+++
The Gazebo was decorated with tulle and the chairs were covered in white fabric. Our wooden fans and programs were tucked into the folds of the fabric. The ceremony was a bit delayed and began at 5:25pm. The judge was going to leave I was late getting my hair and make up done. Prior to this, we had DJ Mania playing music during the seating of the guests. During the processional, we used DJ Mania. (He did an amazing job details later) After the ceremony, we did the cocktail hour right at the gazebo. There were resort guests who had stopped to watch the ceremony or walking by. This didn't bother us.
Cocktail hour in the Gazebo area A+++
Beautifully set up. Before you walk into the Gazebo they have a large walking area. That is where they set it all up. There was a full bar and lots of food. We chose 3 cold apps and 3 hot apps. I only know of the two types of ceviche that we order were correct. The rest that was laid out wasn't what I order but they were yummy. That's all that matters. We had a Mariachi band playing during the cocktail hour. I was told they did an amazing job.
We took some photos during this time but came back just at the end to mingle and have something to eat and drink.
Reception in the Ballroom At the Royal in Cancun A+++
We had the 3- course meal. We had the ceaser salad then the main course, surf and turf or the stuff chicken then for desert we had white chocolate with fruit sauce. I had Palm trees for name cards already placed on the tables with name and tables on the palm tree. I had them in a two tone color for surf and turf and a one tone color for the stuff chicken. We also place maracas as favors on the table. They were a big hit once we got drinking.
We later cut our cake and we left it thinking that they would cut and serve it but it never happen. It really didn't matter we didn't realize it until the next day that no one had a piece of cake. Here is pictures of the palm trees.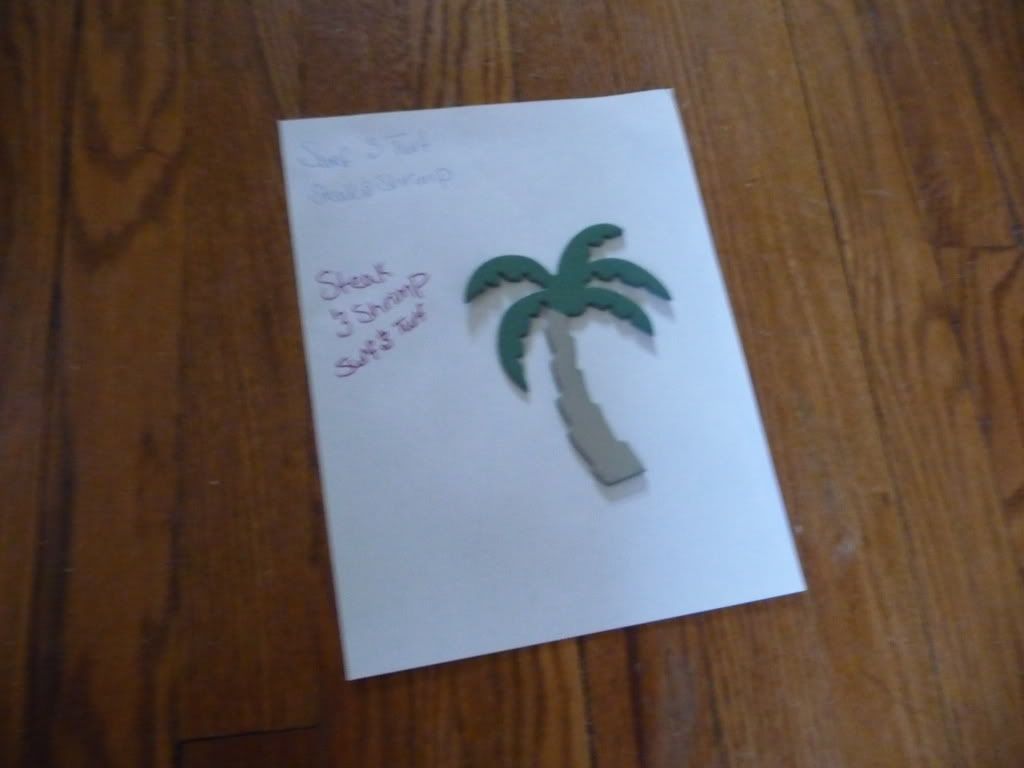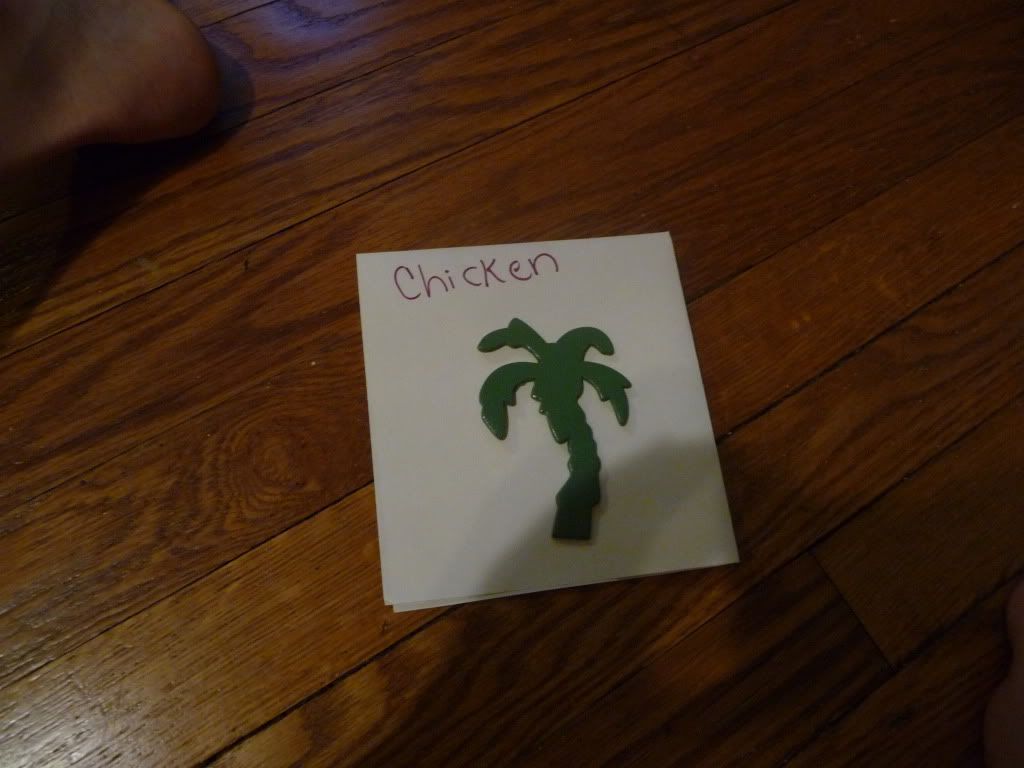 Alex, Reception Bar and Food Supervisor A
He took very good care of us. He always made sure Mike (Husband) and I always had a drink in our hand.
DJ – DJ Mania we had Carlos A+++++
We had Carlos, he was FABULOUS, FANTASTIC, AMAZING!!! Carlos always answered my email fast and quick. I also asked him to get maracas for me and he did. I only paid $70.00 for a total of 35 pairs of maracas with our name and wedding date printed on them. He went above and beyond. The music selection was perfect. Carlos did our ceremony to. I did give him a list of song to play while guest were seating and the music at for when the bridal party enter. Carlos played a beautiful day by U2 after we were pronounced husband and wife. Carlos timing was spot on. He kept the party going and the dance floor was always jam-packed. The lit-up dance-floor was awesome, the lighting was great. He also surprised everyone with balloons, confetti and light up sticks. All our guests raved about him, even asking if he could put together a compilation of the music played. Every song played was a favorite; we were worry-free music wise. I would highly, highly recommended DJ Mania service for a DJ!
Metro Light Images Photography A+++=
John Traynor I have used before in NY just for a few personal shoots. He is a personal friend and I am so happy that we used him. He is FANTASTIC to work with. I have recommended him to others but now I get to see how he really is. Attach is a link to his business web site and his friend. Our slid show is on Celtic light images under gallaries then it's under Carolyn and Michael . They put a quick slid show together for me just for me to post on the forum. I can't wait to see how the rest of the photos turned out!
Celtic Light Images - Photography by Kevin Sweeney
SmugMug Photo Sharing. Your photos look better here.
Videography
We used the resort videograher through our wedding package. FUNEVERPHOTOS. I believe that's the name of the group. He was doing great shooting the video but we are not sure where the mis-understanding happen. I'm not sure if Paty was the one that didn't relay the info correct or if he just choose to leave. We hired him until 11pm but he only stayed until 8pm. We haven't received the video yet so we can't comment on how it turned out. I'll provide an update once we receive the video.
WC in New York. A++
I used a wedding coordinator in New York Liz Glover Wilson also a personal friend to help me get a contract from the Royal in Cancun. She help me get the contract in a few weeks where I was back and froth with Paty for 3 months and still no results. Liz got involved and had a sign contract for me quickly. Liz was a pleasure to work with and I am so happy that I got her to help me. Here is her web site
Elizabeth Rose Consulting, LLC
Make-up Artist. A+++
Had my make-up and all of my girls make up done by Orqui Tejada. Orqui actually also did my hair. She did an amazing job. She was recommend to me by a friend. I was able to work it out for her to come to Cancun. I just felt she did an amazing job and she was so easy to work with that I should share her information with everyone. Just in case anyone needs make up done in the New York area or maybe you can work something out to bring her to your DW.
Here is Orqui's contact info:
MakeupbyOrqui@gmail.com
or 1-646-761-9844
Here is some pictures of the end result.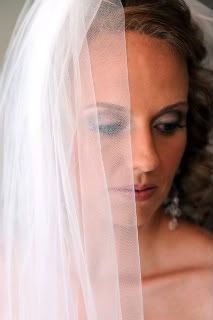 ]
Honeymoon A++
We went to Huatilco Mexico and stayed at Agul Azul. It is a little bed and breakfast. It was perfect. It was a little place off the beat and path. We wanted something quicker then an all inclusive since we were at the Royal for 6 days prior to the wedding. Here is the WEB LINK to the location.
Agua Azul la VIlla Home Page
Rich and Brook the hosts were amazing and help you book anything or just allowed you to relax. Perfect Honeymoon!!!!!!!
To Summarize A++++
We truly had the most amazing experience. We had so many guests tell us it was the best wedding they had ever been to. While there were a few minor hiccups, we are so happy with how everything turned out. I highly recommend DJ Mania and would recomment The Royal in Cancun !!!