I sold all of my stuff from my first Pre-Wedding sale, so THANK YOU! to everyone who bought my extras and I hope you put them to good use :-)
I have more stuff to sell.......Hopefully someone can use some or ALL of this stuff!!
6 Spanish for Dummies books left-$1 each...$3 shipping if you buy all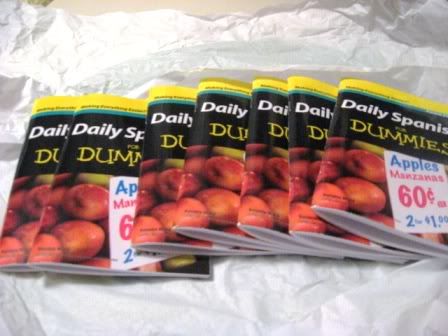 I bought these Place card holders from another BDW member and I only needed 5, Because I am using them for Table number holders....So the other 5 are for sale..HOWEVER..one of them is broken. It can actually be fixed really easily. The top of the startfish broke off and just needs to be crazy glued. It will look perfect. So all 5 of these are $2...But since they are kind of heavy, shipping will be $5 (I know that sucks!)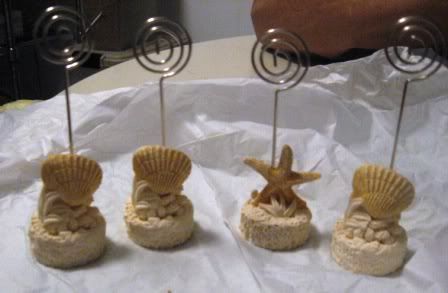 Sea-Shell clear stones. These are really pretty. I just didn't have a use for them. I have 6 bags @ $1 each. If you buy ALL of them...Shipping will be $7....If you only want one or two, shipping will probably be $2-$3 since these are also pretty heavy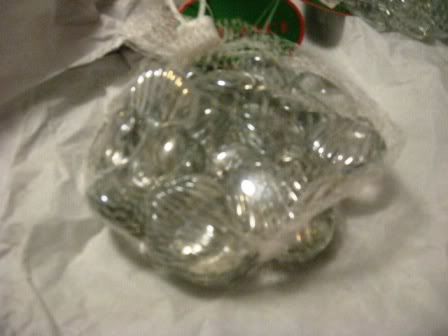 Now the next things are my hair flowers from Plumerias Wedding Boutique. She does great work and I LOVE them! However, I found different hair flowers that I liked better for my BM's & Now I don't know what to do with these. i don't want them to go to waste because she did such a great job.
These are all real touch orchids and they are really pretty........
I have 4 of these and I also have the white flower she made for my hair.
I paid $65 for all 5 flowers. I am selling them for $10 each plus $3.00 shipping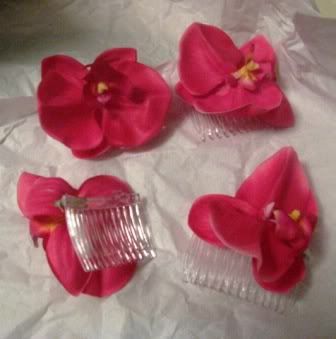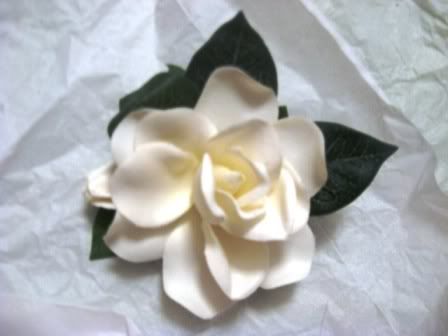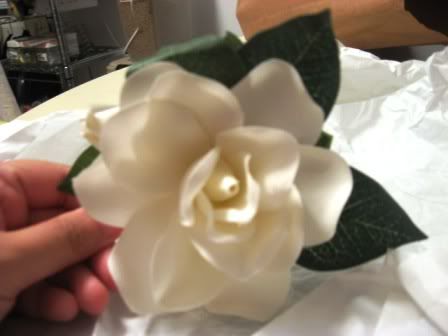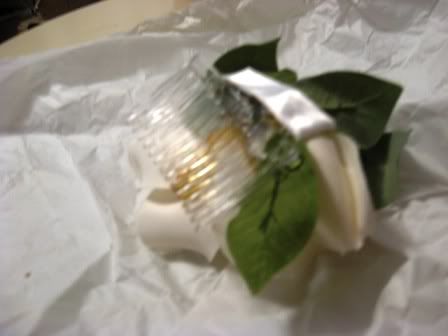 Lastly...I had 2 groomsmen back out, so i had 2 extra Bouts (Also from Plumerias) they are really pretty orange roses...I paid like $7.00 each for these I am selling them for $4.00 each plus $1.50 in shipping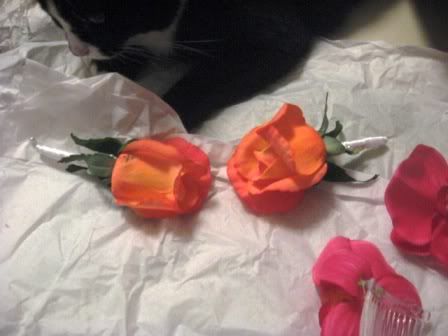 I have shipped alot of stuff in the past month, so I tried to be as accurate as I could be on the shipping charges :-) I send them out US Postal Service
Thanks!! :-)