Quote:
Originally Posted by ebredhawk

i've been looking for my "something old" lately and my mom was cleaning out a closet the other day and found her garter from her wedding. i'm not doing a garter toss or anything, but i think it will be cool to have that of hers!

also, my amazing flower lady sent me pictures of her first stab at my bouquet... what do you think? (personally.. i'm in love!) the stems are going to be wrapped in strips of the fabric taken off my dress when it's shortened.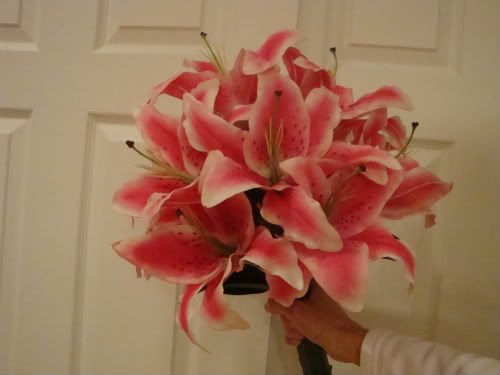 So forgot to mention that I love your flowers, I think they are absolutely beautiful, and I'm going to check out the website that you posted down the line (I think it was you) Also I think it's a great idea to use your mom's garter as your something old...I have to figure out that as well...