Quote:
Originally Posted by ebredhawk

shortnsweet.. oh my gosh. i am so so glad your pooch is doing okay and you were able to break it up, but what a horrifying situation. that'll definitely keep you shaken up for a while. we had a similar experience to melidell, where a loose, neighborhood dog attacked both of ours while we were walking them and we had to kick them to get them off. it is really frustrating how irresonsible some people can be when it comes to pets!!

tracy i am SO glad it sounds like your shoot went well!! hopefully your photog will send teasers so you can see!

can i just say that the court system blows? at least in our county!! there are always court dates to set more court dates! so NOW we have to wait until APRIL 8th!!!! nothing like waiting till the last minute!! on the bright side, the magistrate lectured her mom saying that she should reconsider because brianna (j's daughter) could end up being really resentful of her for not letting her ago, and that she would also learn more there than she would during the 5 days of school that she'd be missing! he told us to go ahead and get her passport, so we consider that a good sign. we're also going to book her trip and just get cancellation insurance, just so we're prepared!!

also, i got centerpiece pictures with my new flowers yesterday! these will go with a black table runner and a dozen votives. we only have 3 tables at dinner, so each one will get a different flower! the pink one won't look quite so smushed in the final product, but she wanted to show how pretty the color looked!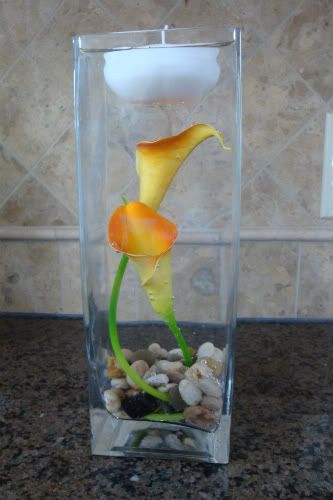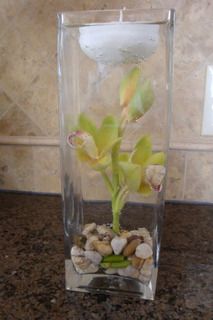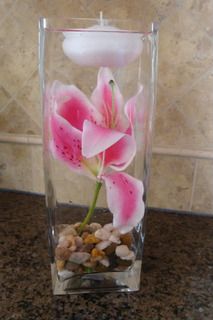 LOVE your centerpieces!!!!!! They look awesome! Makes me want to do some of my own...but I can't get into that! lol
My Opinion, Court sucks in every country!! lol, not a fan of it at all, mind you I haven't ever had to go!! and hopefully won't have to in the future!
I hope her mother definitely wises up and lets her go, this will be an amazing experience for her and she will resent her mother later for not letting her go, crossing my fingers and toes for you guys!! Good luck, and good job on the centerpieces!! They will look beautiful!