So over the weekend my daughter, mom and I had our final hair/makeup trial with the stylist we are bringing with us to MX --
Karis Staley in So Cali
. It was so much fun and she is such a sweetheart!! After much contemplation, we decided to not chance going with someone in Mexico (because I've had such bad experiences with stylist) and just bring our own if the price was comparable. So I sent tons of emails to people I found everywhere and gauged their proposals/prices. I found Karis on Project Wedding and she was kind and willing to negotiate throughout and offered us a deal we couldn't' refuse plus our free trial session after we booked her! Her prices were by far the most reasonable of the 12+ stylist I contacted.
She's amazing with both hair and makeup and can pretty much replicate anything you show her and knows exactly how to make things look...better
She even went out and bought tons of new Laura Mercier foundation sticks and powders, mattifiers and the skindanavia spray stuff for our group because I told her I was worried about oil shine/sweat. She will be doing my monster wedding party 10+ and is so excited!! I highly recommend her to any local So Cal brides who need a stylist or trial or anyone considering bringing their own stylist. Her prices can't be beat!!! She can be contacted at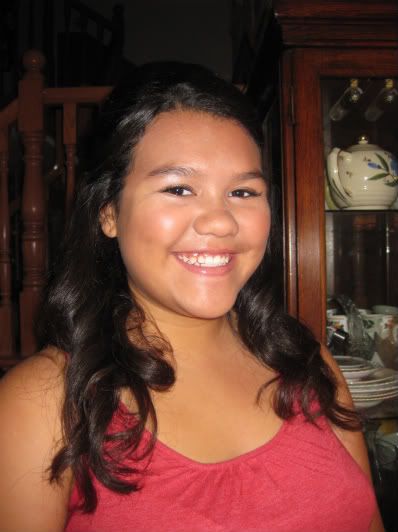 Next my lovely mommie! Her hairstyle will be different on the wedding day but her makeup similar. (She'd kill me if I put her before/after, lol)
Lastly me -- and yes I'm gonna go sans makeup and scare all of you
(mind you Tommy and I were up till 5 doing wedding stuff and I got 3 hours of sleep so yes I look busted)! But I do this, cuz well, I'm fine being uggo without makeup, lol, and this is the best way to prove what an amazing job she did and how she completely turned my look around. FYI I know lots of beach brides want a natural makeup look, but I opted for something different than my usual -- a more dramatic and heavier so she used laura mercier oil free foundation stick, mercier translucent powder, mac eye shadows/liner, mascara and lipstick (cant remember the brand) and I will have better lashes on day of wedding.