Lovlies of the BDW:
Well, we finally finished our boarding pass invites, so I thought I would share some photos! We are ecstatic with how they turned out and have been receiving fantastic feedback from our friends, family and even the lady who owns the scrapbooking store we bought the paper from!
We we able to make 110 invitations for $244.50 (so just over 2 bucks a pop). That included ALLLLL the paper supplies, labels, punches, glue, ribbon, envelopes, postage etc etc etc!
Before I get to the pics I must take the time to thank each and everyone of you fantastic BDW peeps out there! My invites would not have been even half as successful had I not have been able to scour the boards for all your helpful hints, tips, tricks, photos and of course templates!
Thank You from the bottom of my little destination bride heart!!!!
Without further ado (click to enlarge the image)......
Envelope (front and back) & Pocketfold with invite inside: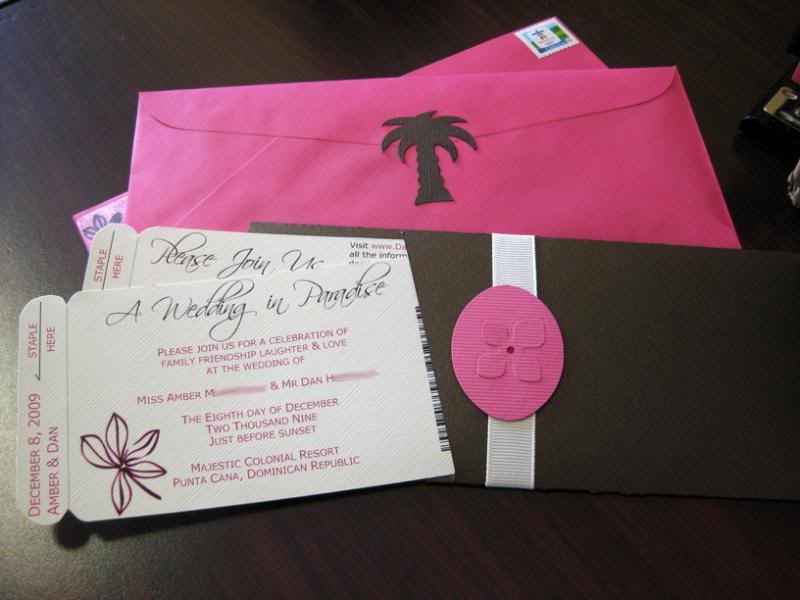 Invites close-up (the cards look as though they are two different colours here, but they are in fact the same!):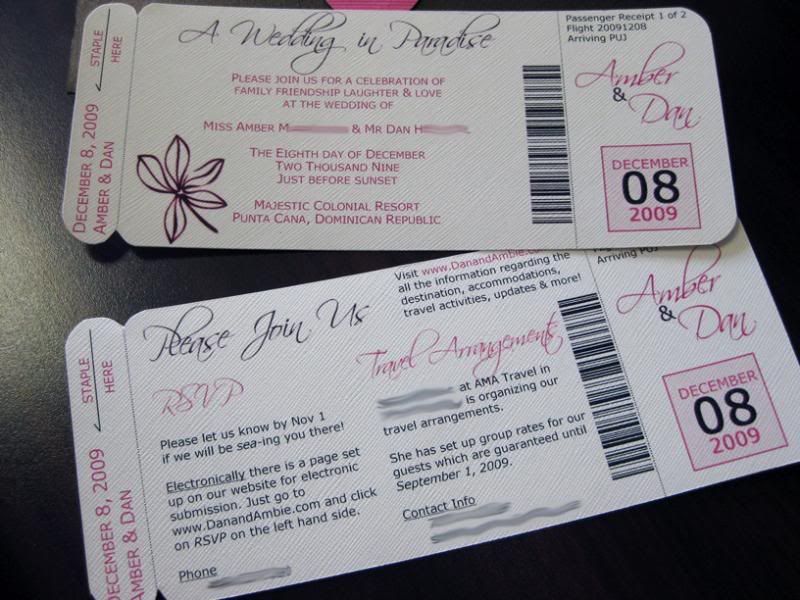 The flash went off here, so the detail isn't that great. However, you can seen the pretty coppery sheen our pocketfolds have!!