lol...you read it right. I'm trying to figure out if such a thing exists, or if I'm going to have to get this man's shirt custom made (which I think I am).
He really likes the style of the simple like the cotton Lanai shirts sold via Island Importer...these are the ones.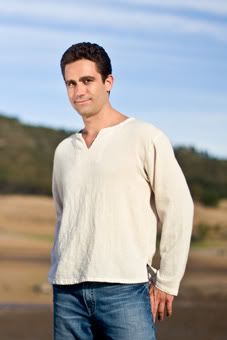 First problem being..they're cotton. For the TTD session I'm not sure how great that would be. It will end up see through and plastered. (I don't mind, but y'know. tee hee) Damn thing looks like it's been through the wringer to me.
Second, when we started looking at guayabera shirts, he thought it would be cool to have one with gold embroidery. But...he hates collars. Hates them, hates them hates them. lol He wears dress shirts when necessary, but only when necessary and with the Mexico heat...well, lets just say he's being difficult and sticking to his guns.
The look we're going for is this, but without the collar:
SO, I'm trying to find out if there is such a thing as a no collar guayabera shirt. I know I've seen a site where you can have them made custom and I may even have it bookmarked somewhere in the hundreds of tabs I've saved on my pc. But I thought I'd ask you gals first. It would have to still be button up which is fine. And I KNOW they could pull off a mandarin collar on a custom shirt so thats likely the way we'll have to go. Anywho...