Everyone! I JUST JUST JUST finished out OOT bags!!!
Details + pictures below...
Here are the pictures: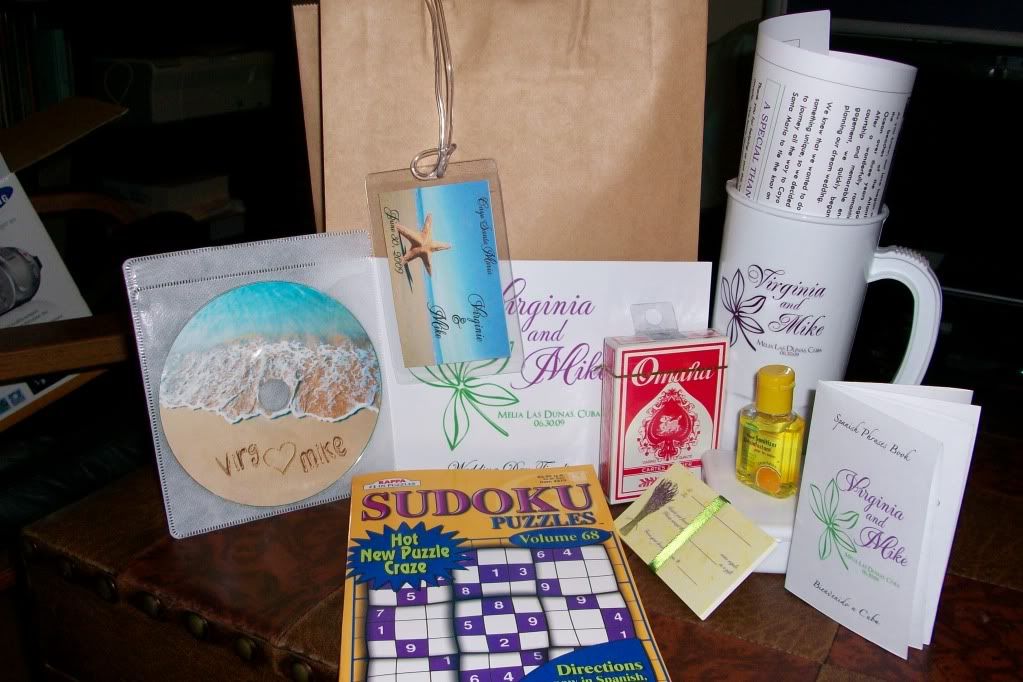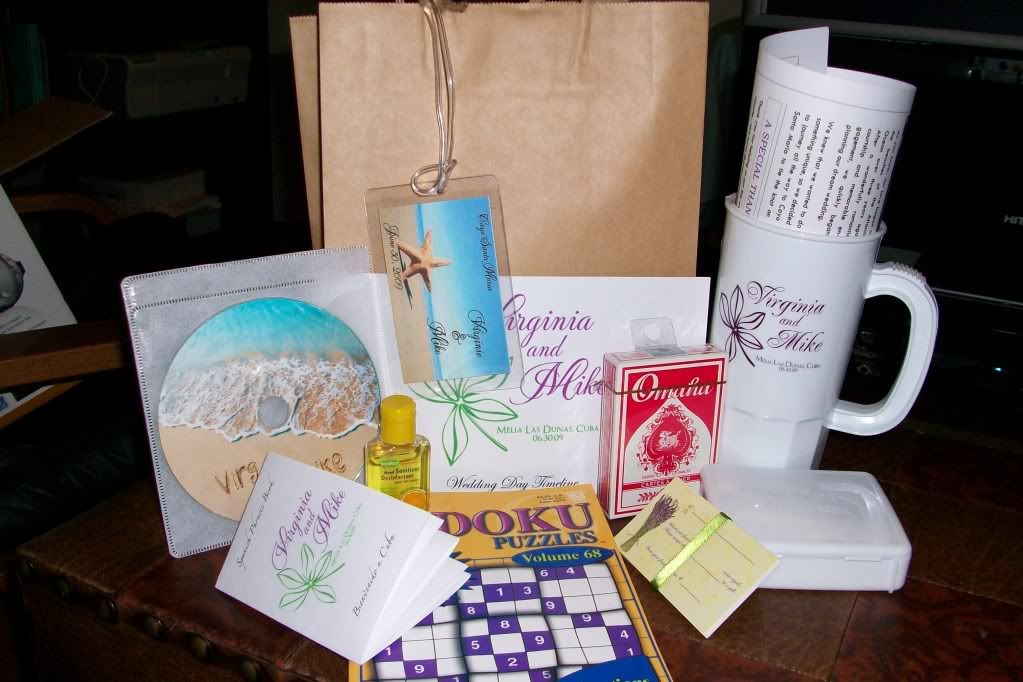 CD for people to send us copies of their pictures.- Picture from Misti!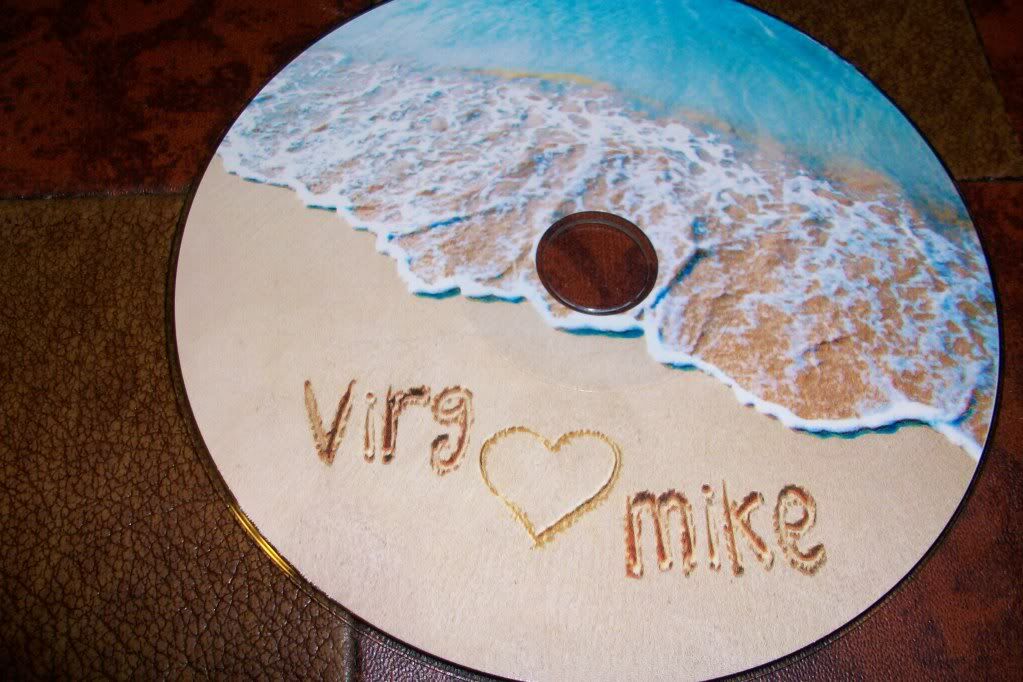 Our wedding timeline - modified from Amarillis'- Thank you!!
The bags contain:1 paper bag - Wal-Mart
Personalized Stein from Ebay -Factory21
2 Luggage Tags - PM for template
1 Spanish Phrases book - PM for template
deck of cards - Dollarama
puzzle book - Dollarama
Hand sanitzer - Jean Coutu has the best pricfe 4 for $1.19
First aid kit + advil - Dollarama
CD for photosharing
Welcome letter
Wedding timeline
10 tip cards - (guest can leave one along with whatever they choose to tip resort staff with) Vistaprint business cards
Please let me know if you think this is enough. I may add some stuff later on, provided it is in our budget.