Alright, Billy and all the guys are wearing the same pants...off white/ivory drawstring. Here.
Here are the groomsmen shirts. The color they will be in is a light tan called "natural".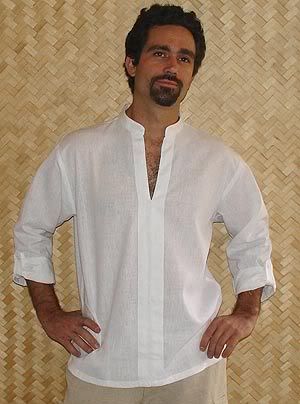 And heres a link to Billy's shirt. The site won't let you copy the image. We're having it died ivory to match the pants.
: Gallery