Here is our GM and BM attire, together.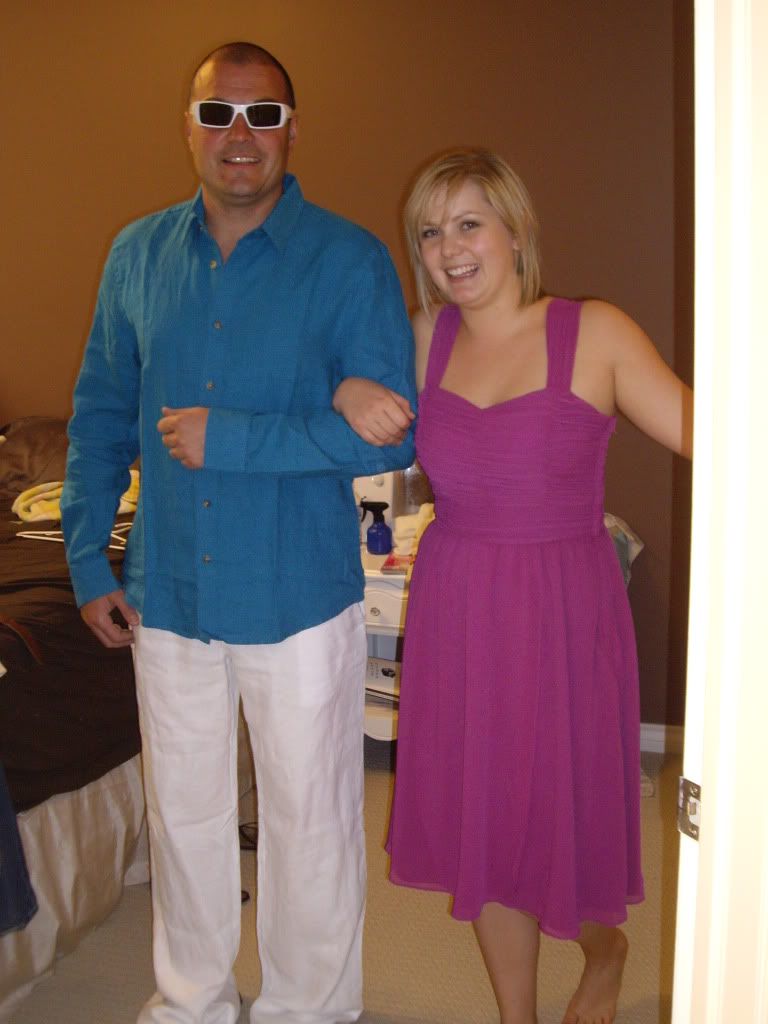 My FH & little sister who is one of my bridesmaids.
So my FH will be wearing the exact same thing as his GM, is that weird at all? I was thinking my FH could just have a white bout. and the GM could have pink bout. Is that enough to seperate them?
Also, what's your thoughts on having the blue & white for the guys and fuschia for my BM's?