It's now my turn to post my planning thread! I have been on BDW since last August and I have looked forward to seeing all the new planning threads as they're posted. I think I have borrowed, was inspired or stolen ideas from each one! Thanks to everyone before me for all of the great ideas and templates!!!!
I was going to put this together 2 weeks ago before we left on 4/29 to the Riviera Maya, but all the craziness broke out about the pig poison in Mexico and I got side-tracked….anyway, we got back Thursday night and had the time of our lives (I will be posting my review and pics soon!), so I thought I would get this posted now! I will also post any templates I have in case they can help another bride!!!
Here we go……
Rich & I on our first date
The evening Rich proposed
. He took me to Bob's Steak & Chops House in a limo. After a great dinner, he got down on bended knee and asked me the best question ever!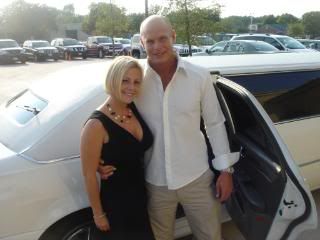 A couple of our engagement pics: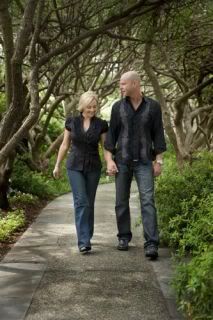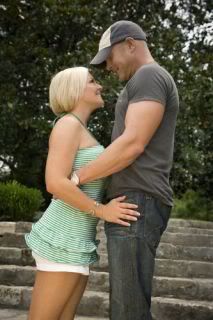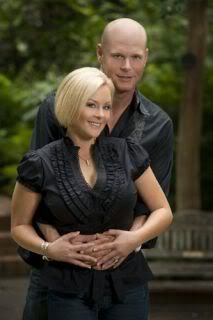 Our engagement party frame that the guests signed:
My ring:
FI had it custom made and I LOVE LOVE it!
Our Save the Date magnets and luggage tags we had made.
We sent these out with the STD magnets.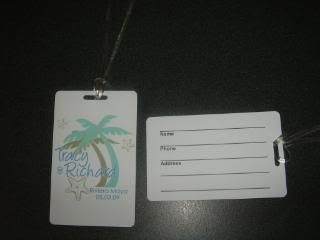 ****More to follow****