I've been meaning to post some of my decor, but with the swine flu drama...
you know how the story goes. Well swine or no swine, I'm continuing to plan my wedding regardless and so I wanted to share some pics of my DIY centerpieces and fans, and my flower candle holders.
We are planning on having 8 to 10 round tables plus a sweetheart table at our reception, so having fresh flower centerpieces was gonna be a nightmare expense. Instead I bought some silk/artifical flowers from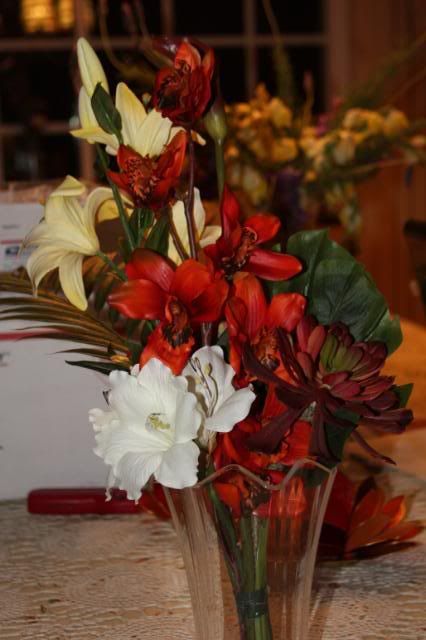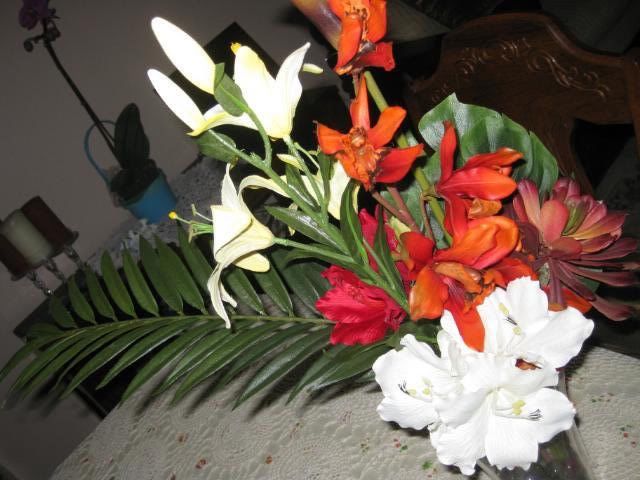 There's more……fans next!