Hi ladies! Last weekend we made our wedding invitations and they got sent out this week. Yes, I know, it's early, but we thought that it would be nice for everyone to have lots of time. Anyway, my mom and I spent a few weeks deciding on a design and came up with this. I have to say, that the FI was very helpful. He helped me decide on the wording and colors. He also designed the return address label, which I'll have to get a picture of - it's really cute.
For the invitation itself, I bought white 8.5 x 11" cardstock from Micheals for $9.00. All I did was make a design using Word and print it on the cardstock. Super easy. It may not be the best quality, but it works for our budget! lol
The RSVP were ordered from VistaPrint. We used one of their pictures for the front, added some text to the front and back and voila, a great, CHEAP RSVP! Everyone adores the postcard idea! My aunt and cousins who helped put the invites together wanted to keep the postcard so I had to give them an extra one! lol Anyway, the cost for this was 100 postcard for $10.
All in all, it didn't cost us too much. We hand delivered what we could and bought some stamps for the rest.
I don't have pictures of the envelopes yet, but when I do, I'll add them to the post.
It was lots of fun making the invitations and making decisions on everything. I can't wait for the next DIY project!
Here are the pics:
front of the RSVP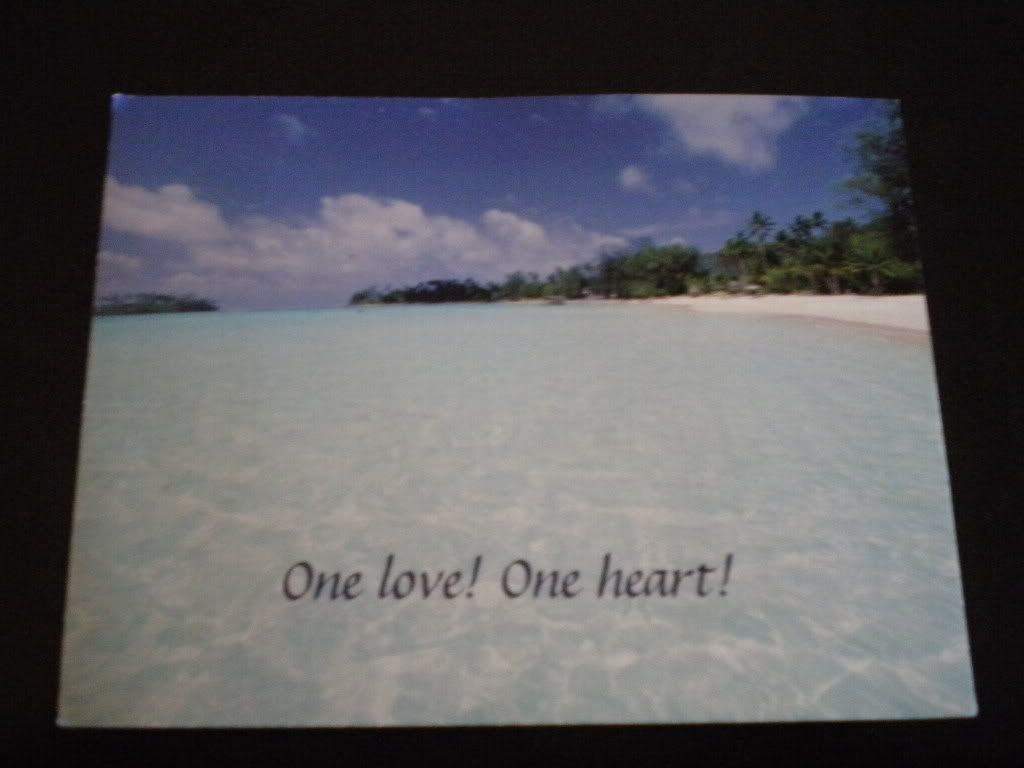 back of the RSVP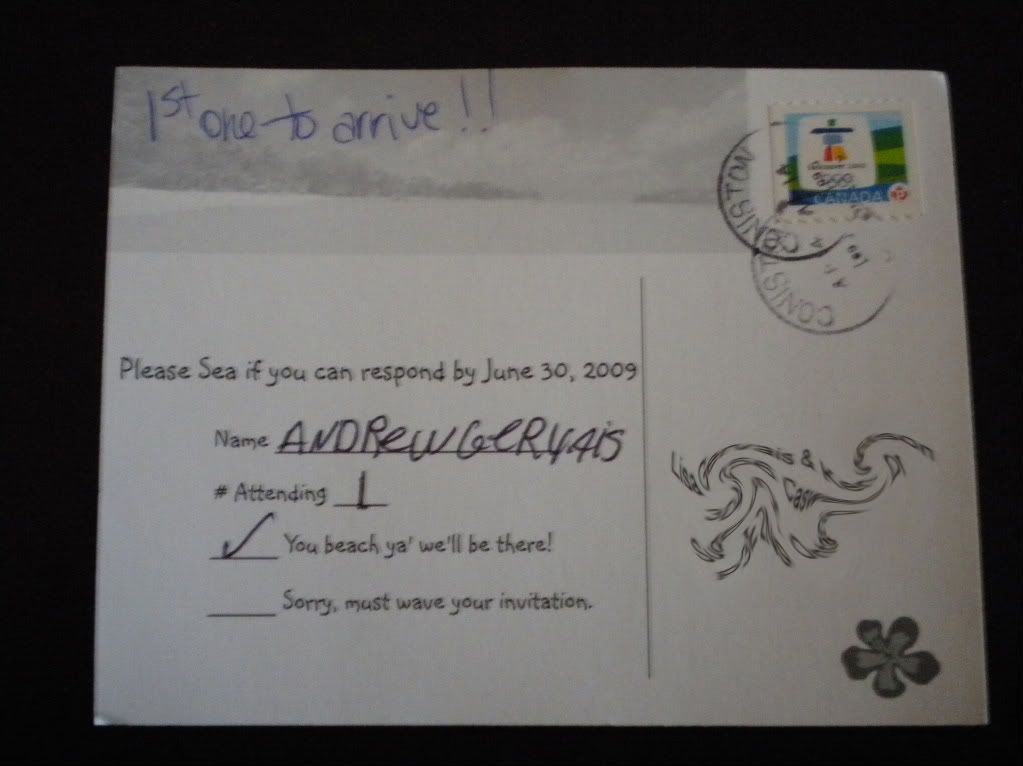 front of invitation
inside of invitation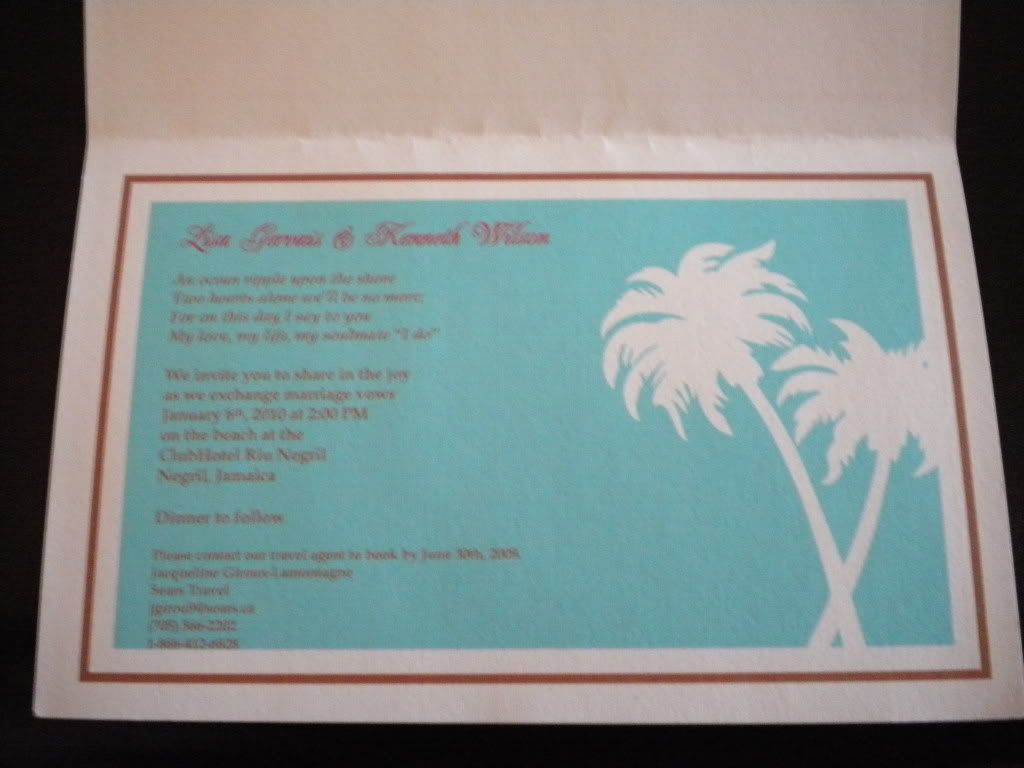 YAY! I'm so happy how they turned out. Hope that you guys like them as much as I do!
If you have any questions, don't hesitate to ask!!