Sooooo excited! We just got the initial pics of our custom cake topper from Keren Mudahi on etsy.com! It is so wonderful! The only thing that needs to be changed is the color of the flowers, but she said she could do that! I thought I'd share...I know there are some other boston terrier lovers on here that will like it!
Our pets are like our kids, so we were so excited to include them in the wedding this way.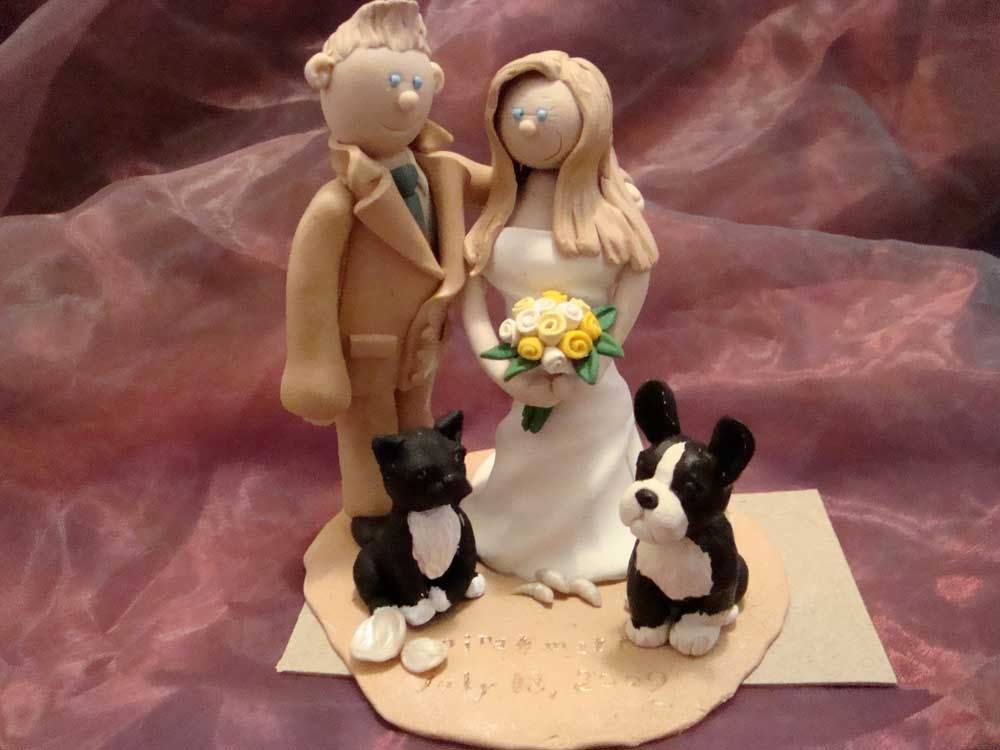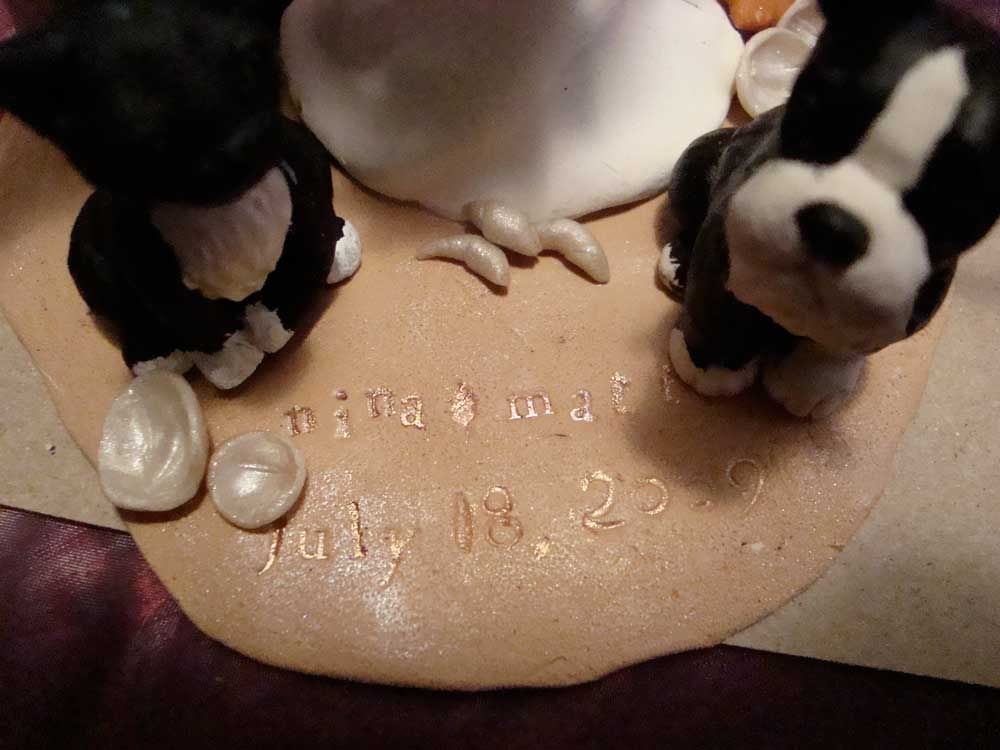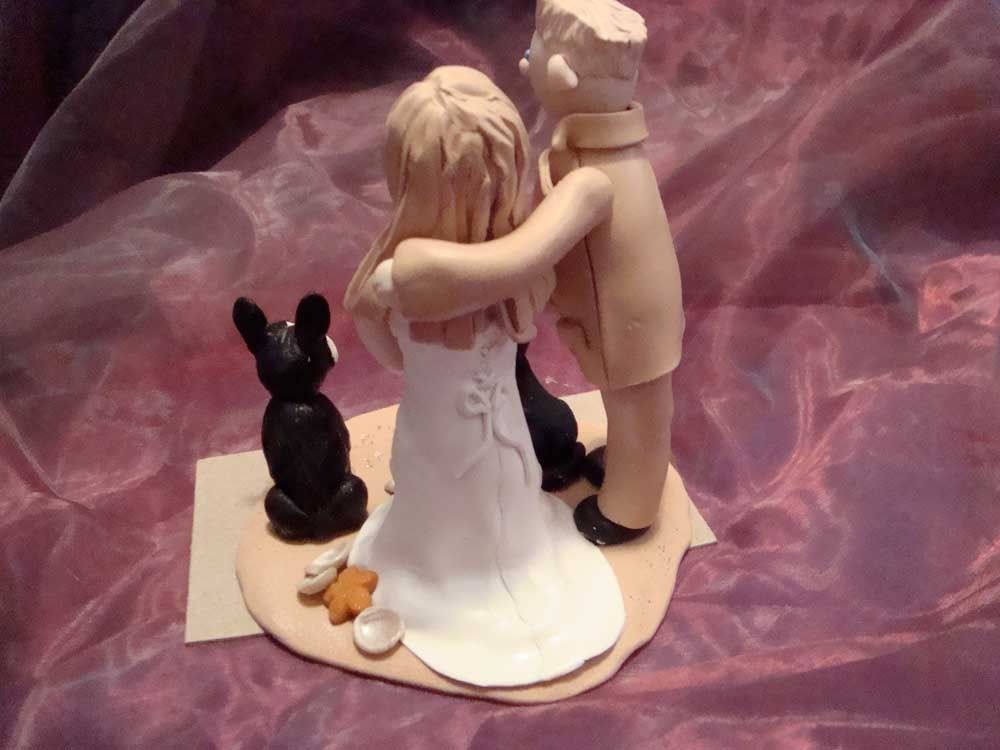 *screams in excitement* I'm irrationally excited about this cake topper!!!!