had my bridal shower on april 5th, and just got a few pics from my MOHs ... thought i'd share!
the invite made by my MOH: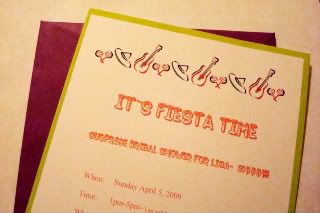 the cake designed by my other MOH with a pic of a mexican she got off the internet ... bubble says, "HOLY guacamole! Lisa's getting married!!!" i cracked up when i saw it: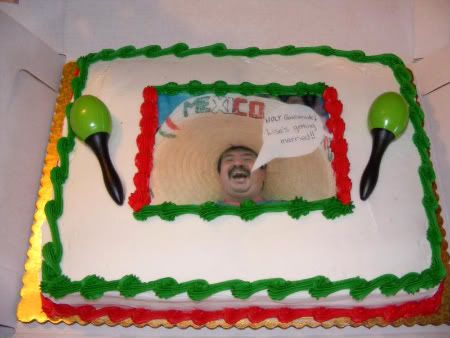 and if you can find me under the obligatory "bow hat" (in this case a sombrero), you'll see they also dressed me in chili pepper sunglasses and a chili pepper necklace ... absolutely ridiculous, but fun! i was a good sport, LOL (that's my future lil' bro who came to help me get the gifts home ... thank god he came; everyone was beyond generous!):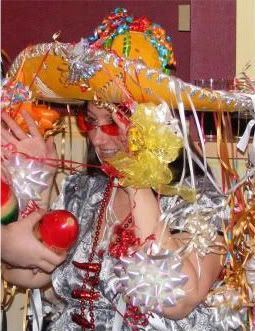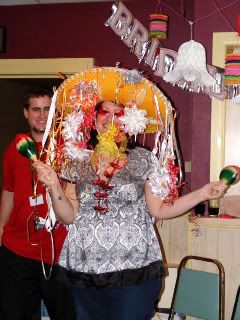 i really can't wait for mexico now!!!!!!!!!!!!!!