Since the wedding, I've missed doing design work; the creativity and the joy of seeing something new and beautiful come together. I am so excited to share with all of you that I'm starting a business making custom wedding invitations, monograms, and wedding decor!
I'd like to introduce all of you to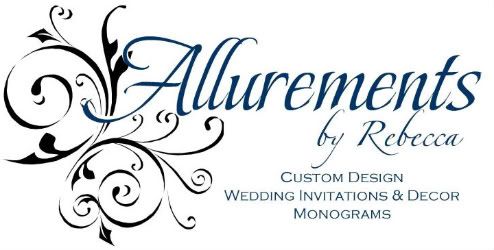 .
For a limited time, I am delighted to offer a free standard monogram to any active members of BDW. Please see the contact information on my website if you are interested.
I look forward to working with you to create the perfect invitations and decor for your wedding! Please reach out to me at any time if you have questions.
Happily married since 2008
Allurements by Rebecca - Destination Wedding Invitations and more