I've realized that I have to start getting my planning post ready as I'm under a month to go; however, there is one aspect of my planning that deserved its own thread. So I'm hoping Bride Referrals is the place...
Unfortunately, this starts with a sad story so be forewarned.
Approximately one year ago I was a professor at a small school in Boston, over spring break I received an email from our department chair asking if I could cover classes for one of my colleagues when we return as she had an emergency. I could, so I said yes. My colleague was gone for a week when we received an email with the news that her boyfriend had unexpectedly died. With the devastating news several of us scrambled to cover her classes and sent her good wishes. Shortly after his death my colleague found out that her boyfriend had been planning to propose to her on a planned trip to NYC the following month. His family gave her the diamond that he had purchased planning on having her ring custom made.
While dealing with all of this tragedy my friend decided that she wanted to honor her fiancé's memory and return to something that she loved, making jewelry. She makes beautiful items and sells them on Etsy. She also custom makes jewelry and told me that she especially loves making things for brides. Ten percent of all proceeds are donated to a memorial fund established at Duke University in memory of her fiancé. You can read more about her story on her Etsy website
Etsy :: designsforclark ::
I asked my friend if she would be interested in custom designing and creating my BM, Mom, FMIL, & FSMIL earrings for my wedding. She was excited to do so and did a wonderful job. I'm not very "girlie" so I wasn't sure what would look good. I gave her the colors and style of dresses for the BMs and my mom and she designed beautiful earrings to coordinate. My FMILs, of course, couldn't decide on dresses so we decided to go with a neutral colored stone to match anything. Julie sent me numerous pictures of stone ideas and designs to make sure she produced exactly what I was looking for. She sent me a final picture before shipping and once I said okay they were in the mail. She was incredibly quick, helpful, and talented. I was delighted. Oh, and during all this, she still works her day job as a college professor!
Here's a picture of my BM earrings: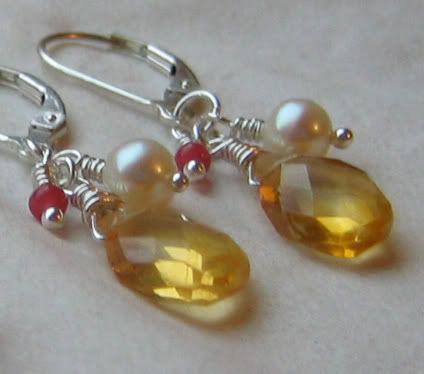 My mom: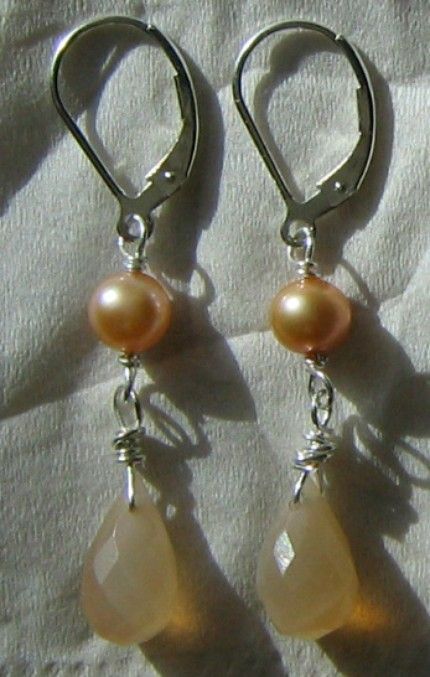 And my FMILs: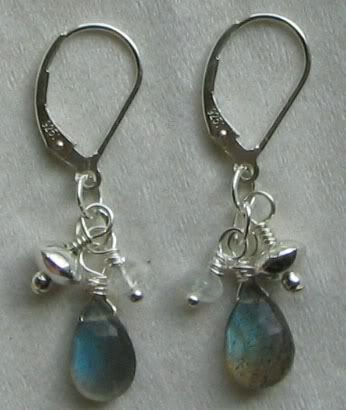 I don't think the pictures do the actual earrings justice but I'm beyond happy!
I wanted to pass her story on here as I think it's a wonderful example of taking a tragedy that would devastate us all and trying to make something beautiful out of it. And, of course, shamelessly plug her work (isn't that what friends are for).