I just received two canvas gallery wraps today. I LOVE them!!
I bought these from a place that only sells directly to photographers. Your wedding photographer likely sells pro-quality wraps. Other places online have them, too.
I just wanted to share mine to give you ideas for your own wedding pictures.
I feel a little self-concious about having a huge picture of me hanging up, so I decided on this one where we are walking away
the 16x20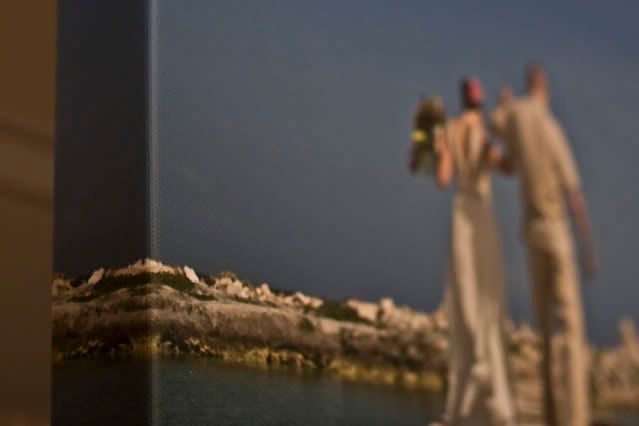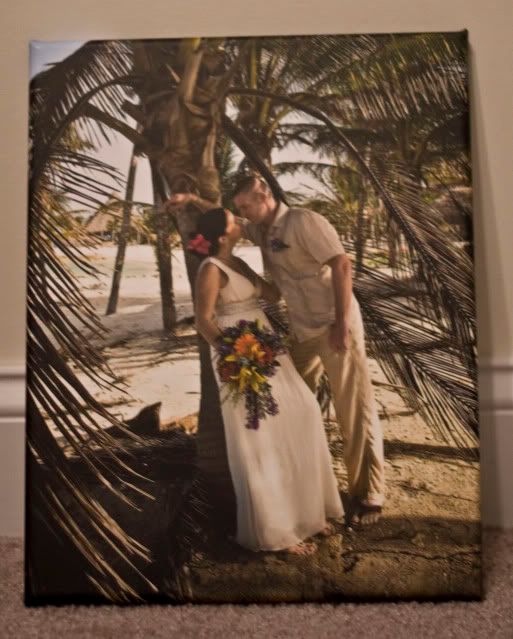 the 11x14
this is a mirror-wrap style. THe other way to do this is gallery style