Ok here is my review. I am so sorry it took so long to get it up here. I have been so busy and I have been trying to make sure I had all the pictures I needed for the review. I want to thank everyone on here. I got so many ideas from you guys.
Ill go day by day to help out those getting married there so they see how the days flow.
Day one (tuesday):
The cancun airport was nice. Everything went smooth. The lines werent very long and customs went nicely. Transportation was set up before hand with Ellite tours through the hotel. We had our confirmation with us to show the bus drivers but they did not have our reservation. They quickley resolved the mix up and put us on one of the busses. We got luckey because everyone on the bus went to our hotel so we didnt have to make any stops. The ride took about 1 hour. The bus was well air conditioned and comfortable.
Upon arrival to the hotel we were greated with champangne and a flower. Everyone was very helpful. We got our room assignment and noticed that it was not the king we asked for. They said that the rooms go by a first come first serve basis. So when you request a room that doesnt mean that is what you will get. We went to our room then they called us to tell us they found us a King sized bed in a different room. We decided to stay in our room because we had a great ocean view and that room did not. The rooms are nice. They are alittle smaller than I thought but big enough. We were the only ones in our group that had a view of the ocean (other than the ones in the presidential suite). Everything was clean and the cleaning service is amazing. They would clean our room a couple times a day. Dont leave any food or drinks our. We left a pop can open one day and came back a couple hours later and there were little tiny bugs all over it.
The rest of that day was spent looking around the resort and finding locations we liked for our reception (we had a private reception). We ate at Mundaca resturant. We loved it. All of our food was great. Order the steaks level under what you want. I.E. if you want med order med rare. Other than that the steaks were great. This goes for all of the resturants.
We spent the rest of the night putting together our OOT bags. We paid $3 a room for the staff to put the bags in the room before our guests got there.
girls bags consisted of:
playing cards
cooler
towel
soap
tums
suduko book
welcome book
hand sanitizer
sunblock
tissues
boys bags where the same substituting the soap for axe deoterant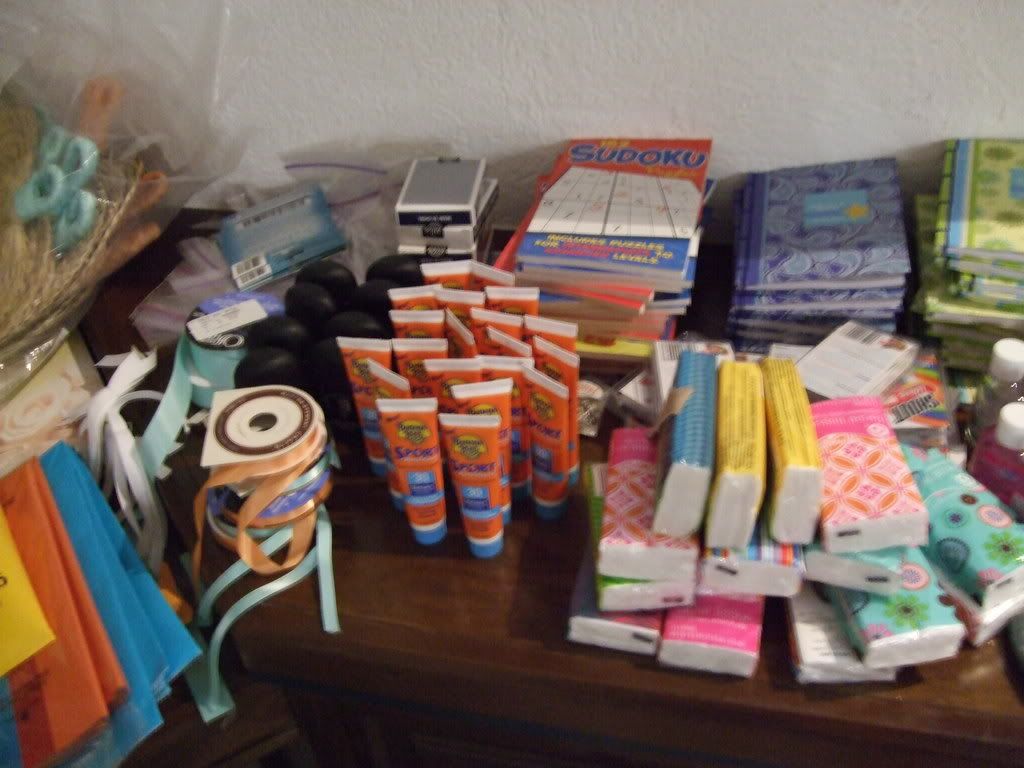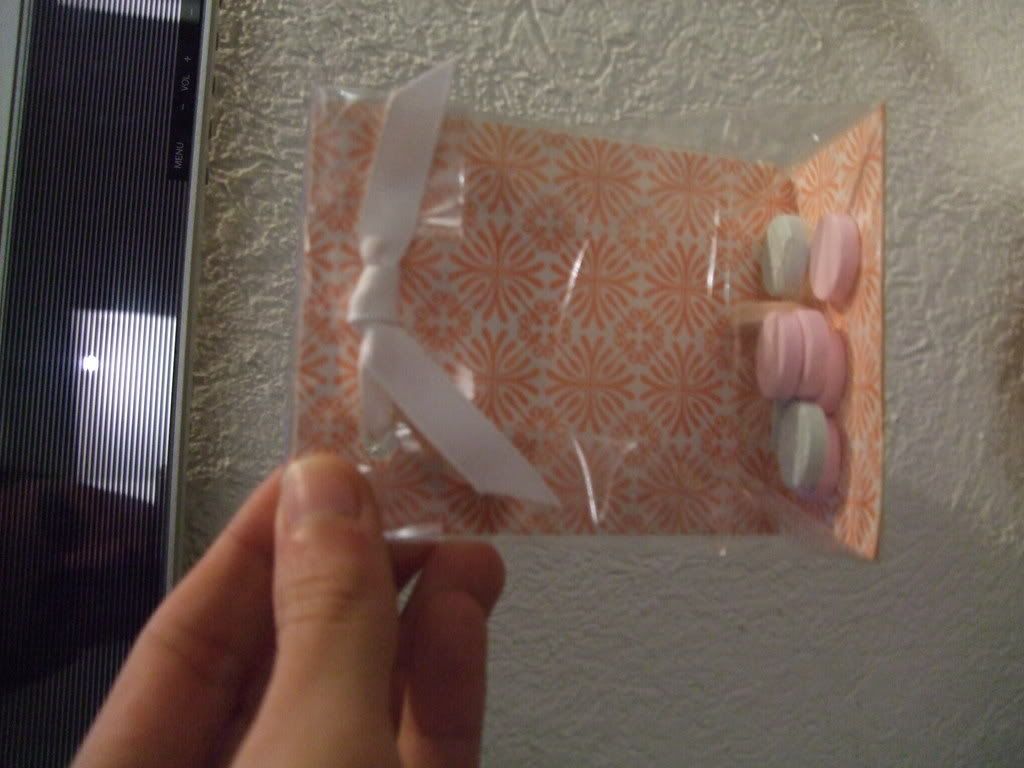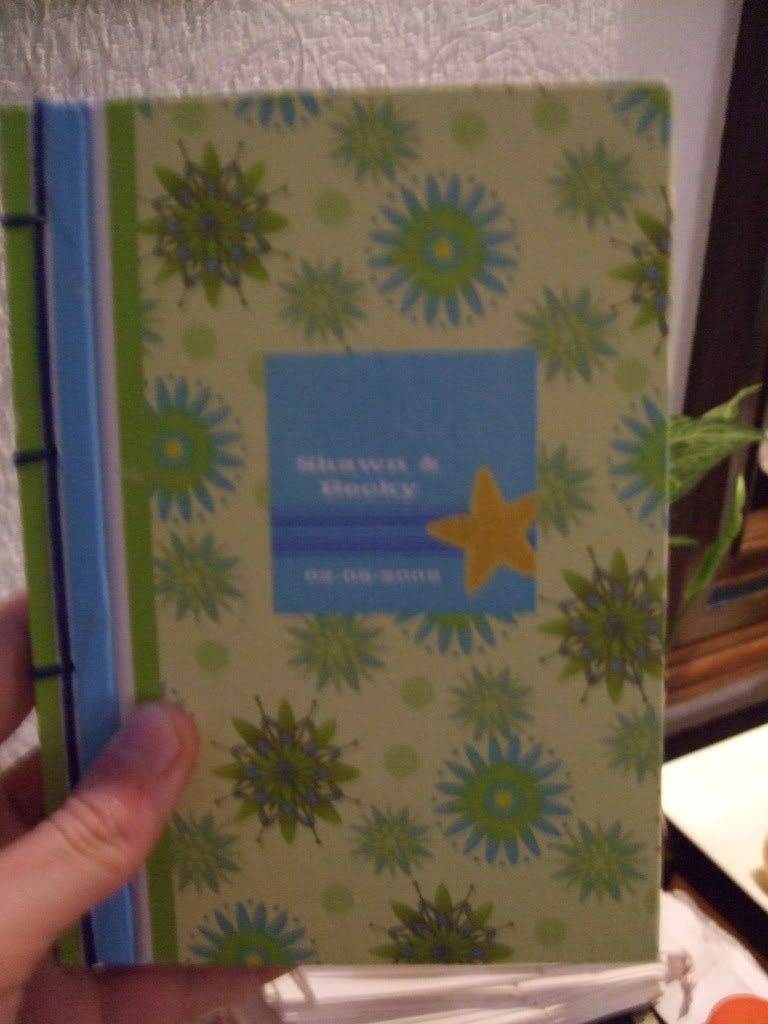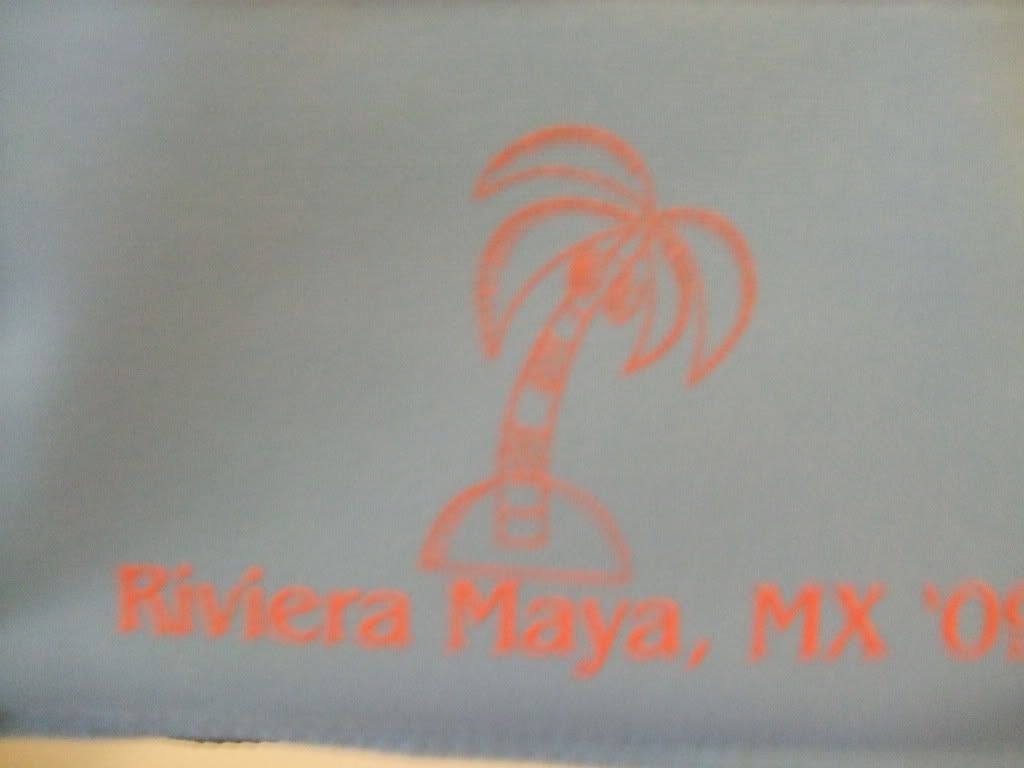 day two (wednesday):
We met with our wedding coordinator and went over everything for the wedding and the reception. Yazmin was our coordinator and was amazing. She did everything we asked and more. We got our blood test during this meeting. We both work in a hospital and were really worried about the cleanliness of this part but everything was professional and sterile. After the meeting we walked the grounds with Yazmin to find the perfect location for the reception.
Our guests arrived that day and we met for cocktails at the North lobby bar. After we met we went to eat dinner at LA TRATTORIA. Dinner was amazing and they were so helpful. You cant make reservations but we called and asked and they were so helpful. They told us to give them an hour and they would make it work. There were 21 of us so it was very nice of them. This resturant was my favorite. They are strick on thier dress code so no shorts. We gave our wedding party and parents thier gifts during dinner. Our fathers got money clips with thier names on them and a gift card for gold the next day. Our moms got gift cards to the spa for the next day and compacts with thier initials on them. My bridesmaid got gift cards to the spa a neckalace from K jewlerys and my maid of honor got a compact as well. Our groomsmen got gift cards for golf and fossil watches. His bestman also recieved a flask that said bestman on it. Our parents also got pictures that we made them and gave them to them in the states.
Where we had drinks: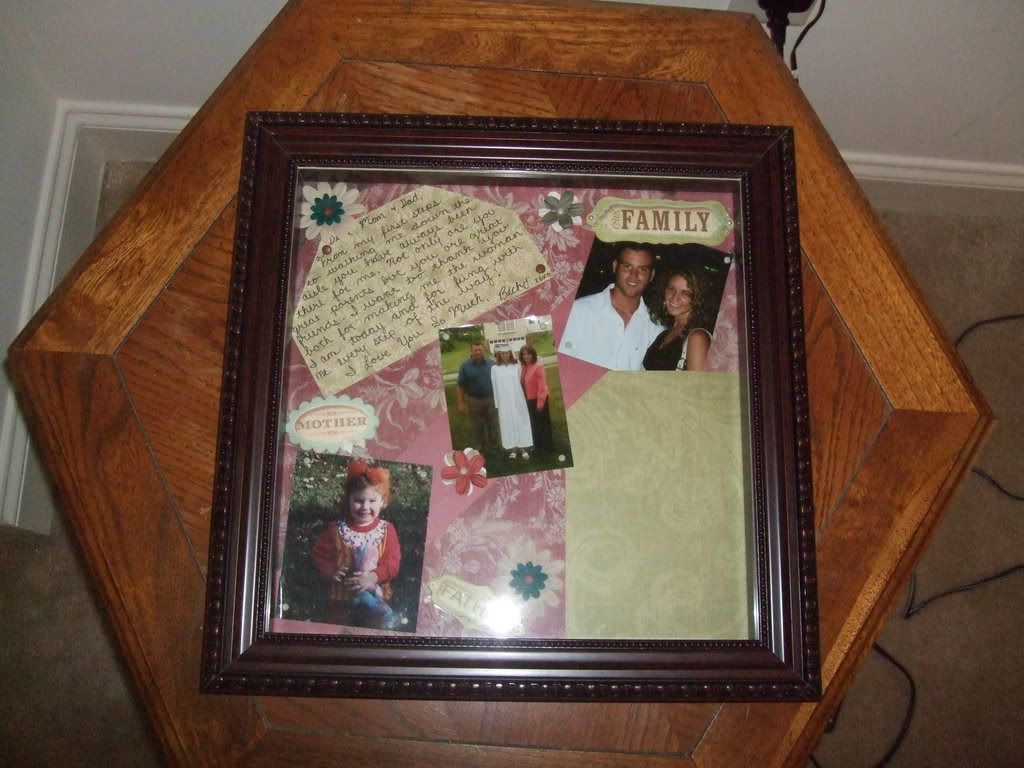 this one was for my parents. There is a picture of us together. A picture of my parents and me on graduation. A picture when I was younger and a thank you note for everything. They loved them.
After dinner we went to the south lobby bar with those who where not too tired from the trip. The south lobby bar was our favorite. The bartender was great and entertaining.
day three (thursday):
The guys woke up early to go golfing at El Camleon Mayakoba. Of course no one took pictures so I dont have any to show you. My husbands camera was broke from the night before and no one else had a camera on them. But they had a great time and everyone loved the course.