Post your BD Book Cover or Cover Pages!!
108 replies to this topic
---
---
---
---
---
---
Posted 02 April 2009 - 12:01 PM
Petals and Andi.. WOW!! Those are some amazing and sexy covers. =) Thanks so much for sharing!

---
Posted 02 April 2009 - 12:09 PM
Those are all so sexy!!!

I was thinking of not putting a photo on the cover, so it could be out incognito. I am planning on using mpix.com, and I was going to get the black suede cover and binding with gold lettering that says 'A Married Man's Black Book'.

Besides, I would love to have him open the gift and see the cover and REALLY wonder what's on the inside!!! Woot!

---
Posted 02 April 2009 - 12:49 PM
Nina I think that's a really fun idea actually! Plus, that way if someone spots it they won't immediately feel the need to open it to see your hottness! LOL!!
And by the way... I totally want to see your finished book!!
~Trisha~
Destination Wedding Photographer & Travel Agent
www.faberphotography.com - My latest destination wedding photos can be found HERE

Disney Specialist / Bride & Groom Fly FREE Promotion

Looking for a travel agent that KNOWS DISNEY? We are an award winning travel agency and you can read our reviews here.

Awards and recognition:
Palace Resorts Winner "Top Travel Agent", "Top Homebased Travel Agency" PRO Platinum Agency (Top Award) | AMResorts Master Agent & Top Agency | Karisma Hotels Diamond Level 5 (highest production), Top 10 Azul Weddings, Top Wedding Coordinator | Wright Travel & Karisma GIVC Benefits | Travel Impressions Best of the Best Globe Winner | Apple Vacations Golden Apple Winner


Vendor rules are HERE! Please read! If you are a vendor and looking to advertise your business, please email ads@bestdestinationwedding.com.
---
Posted 02 April 2009 - 01:06 PM
I tinker a bit in photography myself, so I am giving FI a completely DIY book I did myself, and one done by a pro.
Here is the cover from my DIY book: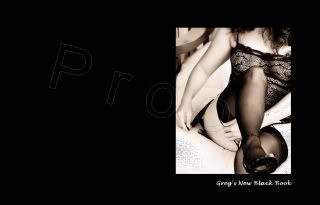 ---
---