I would like to know where to get these items for the bags. At my dollar store, the tylenols, etc in the oh Sh***t bags were all separate buys. . Do I have to separate each pill or item and package them in another small kit? Where would I get the kit?
Quote:
Originally Posted by TinaM2b

Here you go. I will also try to tell details / price.

Here is the bag with all the contents. Total price with one of everything for singles = 18.69 , with two koozies/mugs for couples = $22.49 Includes approx $1.00 a bag for labels for everything.
My favorite items: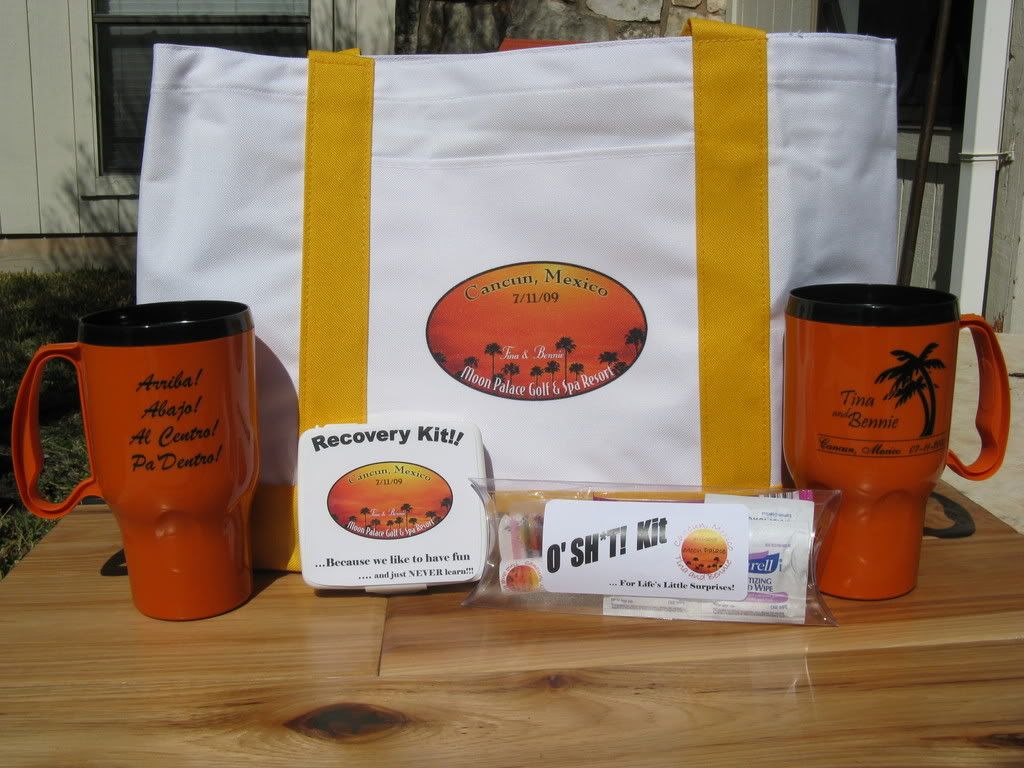 Recovery Kit and Oh SH*T! Kits:
Recovery kit (first aid kit, I added Emergen C, Excedrin and Triple Antibiotic Cream) = $2.42
Oh SH*T Kits (2 instant drinks for bottles, sewing kit, measuring tape, purell wipes, reg hand wipe, emery board, Shout Wipe)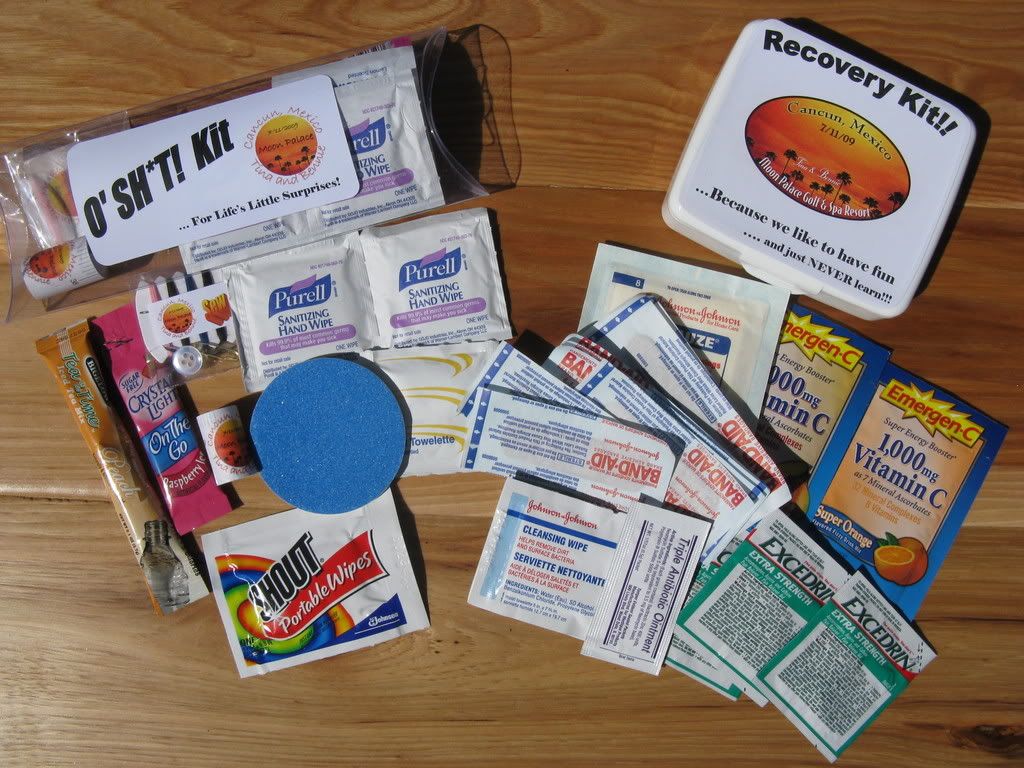 Cups: $2.66 each
Koozies: 1.14 each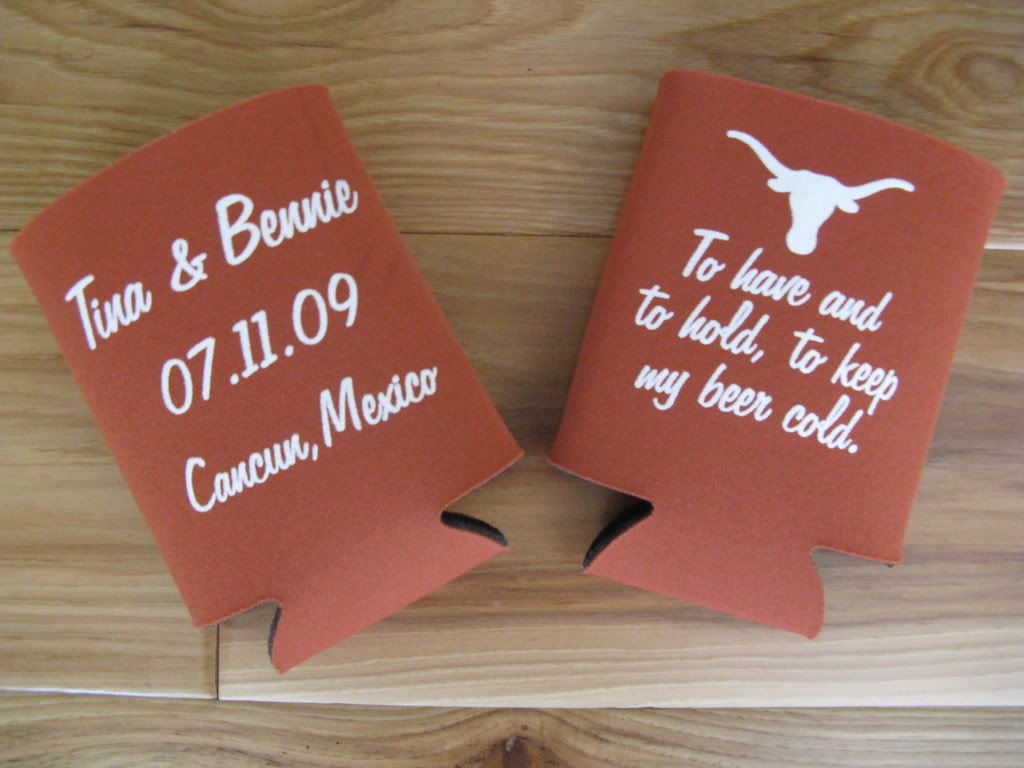 I bought things at assorted places. Some items I found in bulk from Ebay, some came from the dollar store, and some came from assorted online places. If you want specifics, pm me. It was fun going home each day to find out what new things had arrived.
I bought the bags (600 denier waterproof with pocket - the logo put on with a professional heat transfer method - $4.29) from a lady in Austin. I also bought our koozies from her. She runs a bridal / advertising business.
http://www.nuptialne...com/Favors.html
I bought the travel mugs from 4Imprint.com.
I would still like to add something fun like water floaties or something but I hit our budget line (actually went over a bit!).
I enjoyed it and am still putting labels on everything but wanted to share the results. I am glad it is close to being done so I can get onto other details.