Ok, so after all this drama:
-getting our computer stolen (and all my wedding planning),
- getting used to a new computer and re-designing our boarding passes
- problems with the design and not to mention translation (half of my family is french)
-the template not aligning properly -damn printer
- finally going insane and decided found an awesome local printer (that charge 14cents less than staples per page! )
- Cutting, scoring everything
- Finally putting all 100 hand made invitations together...
Here they are!!
(notice the ribbon, we were going to do eyelets for them all, but decided hammering 100 invites would not please our neighbours...)
BTW best place to get ribbon is the fabric store!! 6 $ for 18 yards! (about 17 meters)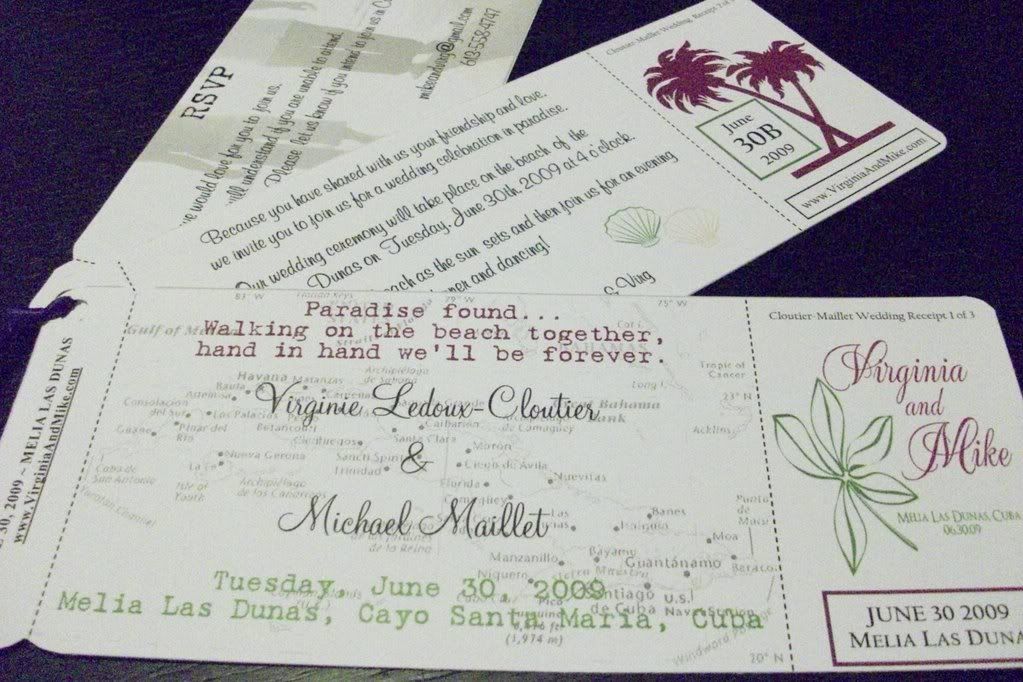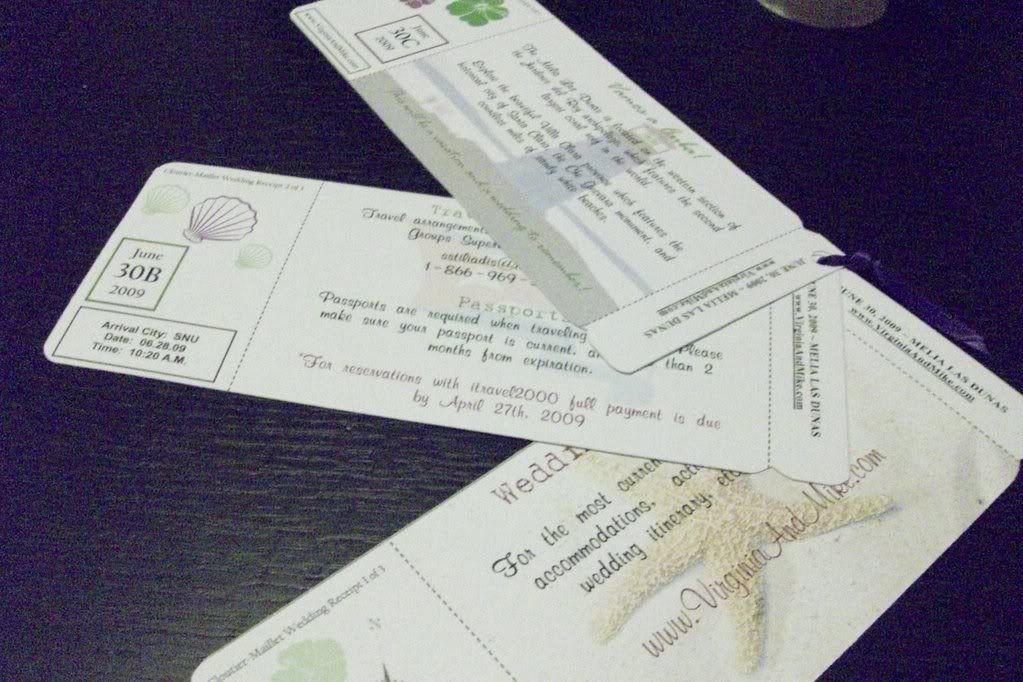 ...con'd