Quote:
Originally Posted by Island Bride

LynnieS-Here is the pic we took of what the bussle would look like on this dress..
They actually have to bring it up from 3 different points on the dress to make it look even. If they just take the middle of the train and bring it up, it leaves like "wings" on the sides.. Heres how it looks like that.. hard to see from the picture..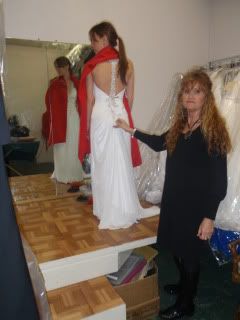 So if you decide to get the bussle make sure they bring it up from the middle and the 2 sides of the train to make it look pretty
Thanks for posting those pics, I was wondering what to do about the train....Looks great!