alright ladies, are you ready for some very scary things?
the very noticable run on the left breast part and needle stitches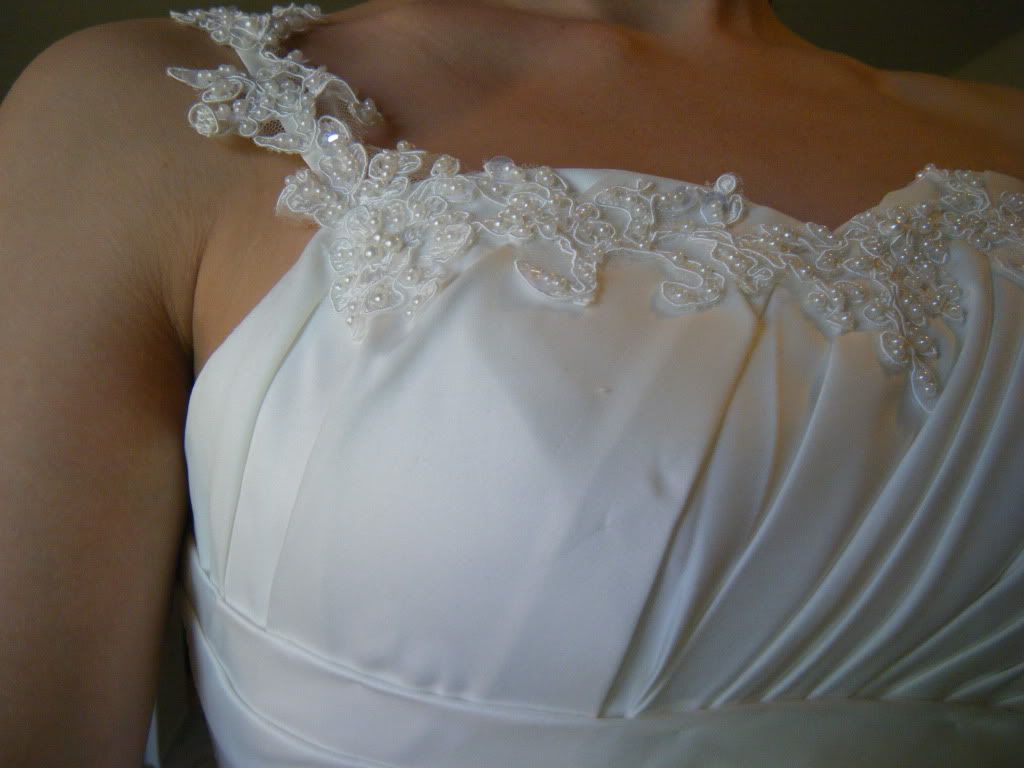 I tried every possible position to fold that pleat right so that it lies even.. no chance: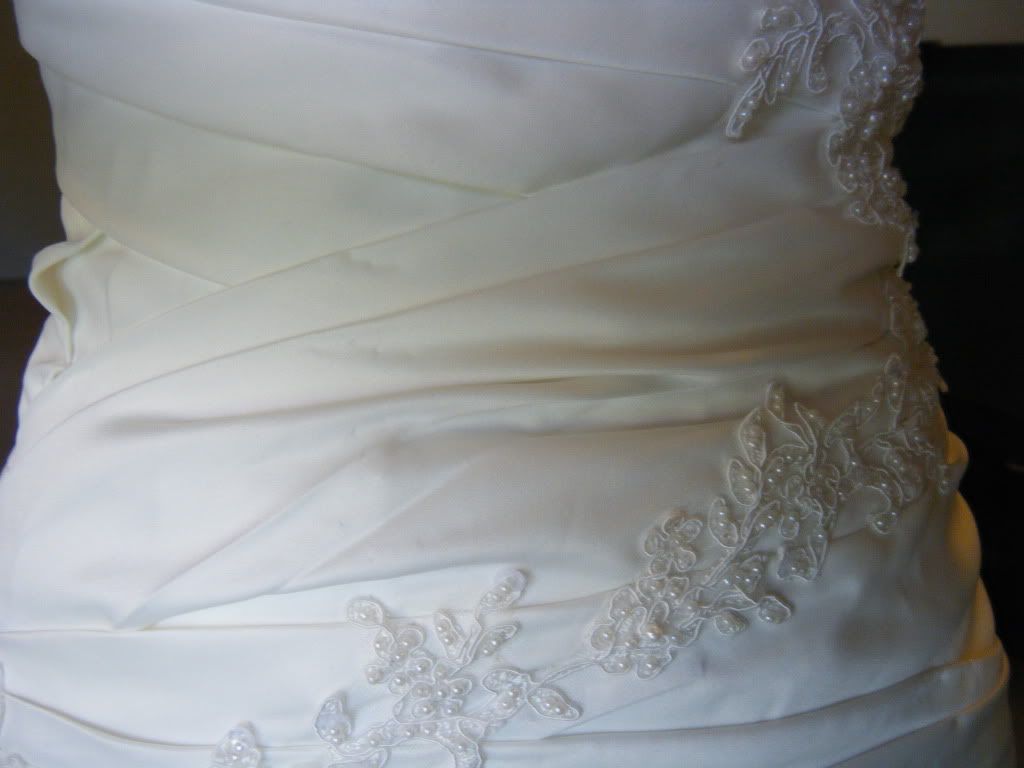 have to fix that myself:
the bust again:
stitch holes everywhere:
back of the dress with stitch line and lose part:
I didnt pull it out or anything... it just doesnt stay inside...
dont know what to do... I think I will try to see a seamstress next week and get some advice on that.... otherwise I just order a new dress...