I used Crista of Dazzling Expressions from Etsy.com She was very patient and helped to create what I had envisioned for my invites. I had a vague idea and she made it happen. I have had so many guests reply that they love the invites. My cousin said she was going to save it because it was so beautiful. I am appreciating the feedback because there was a moment I was wondering why was I even bothering with details no one was going to notice. The pictures do not do them justice. Inspired by my wedding shoe, here they are!
The envelope, the actual addressed label looks nice, it's in a dark purple font.
The invite: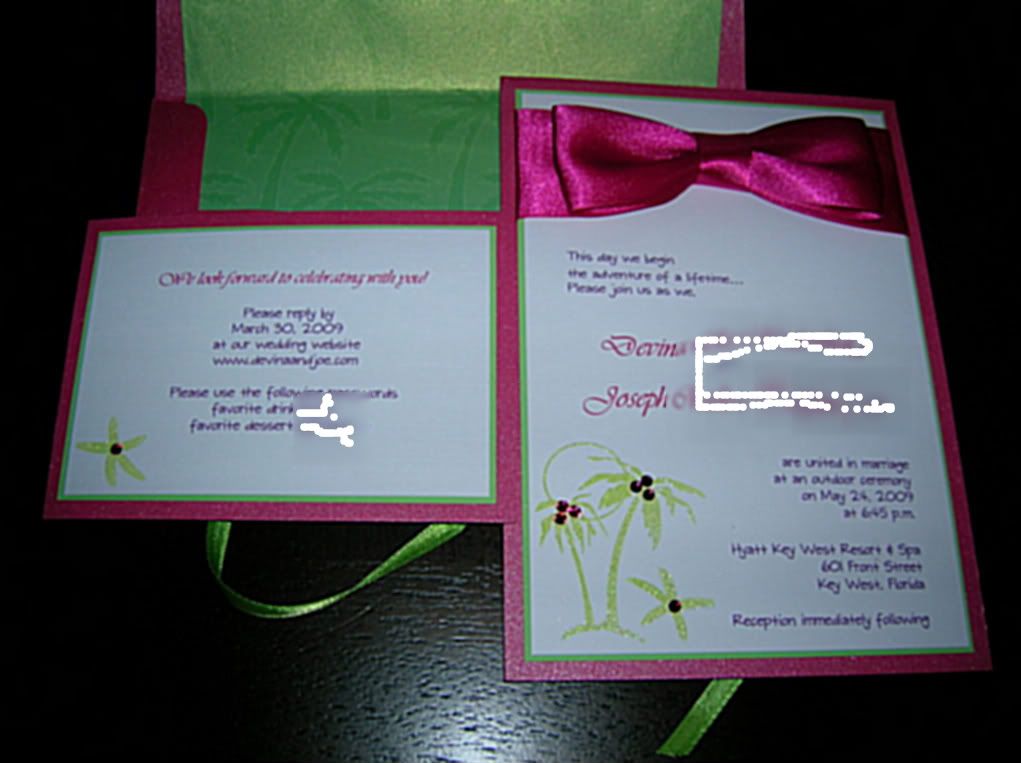 Here's my inspirational pic of THE shoes:
http://bestdestinati...om/forum/t27028
Here are the std's that she also made for me:
http://bestdestinati....658#post550308
Did I mention I love Crista!?!
Etsy :: dazzle0604 :: Dazzling Expressions Handcrafted Invitations