I started buying stuff for my OTT Bag about a week ago just a little at a time. And this is what I have gotten already.
These are the Palm Tree Pens that going in all the bags for the puzzle book
These are flip flop playing cards
These are koozie we got we lucked out because they fit cans and bottles.
Those three things were got at ziggos.com
Someone on this site did a write up about these fans I had to go to two different Peir1 to get them. $ .68 per fan
Im sure most people will see this picture of the kleenex and be like why baseball. Well I have grown up on a baseball field and so has he. And that is where we meet. My little brother who is 14 was playing and Cory was coaching another 14 year old team, so baseball is a very very big part of our lifes to this day. I got these from the Dollar Tree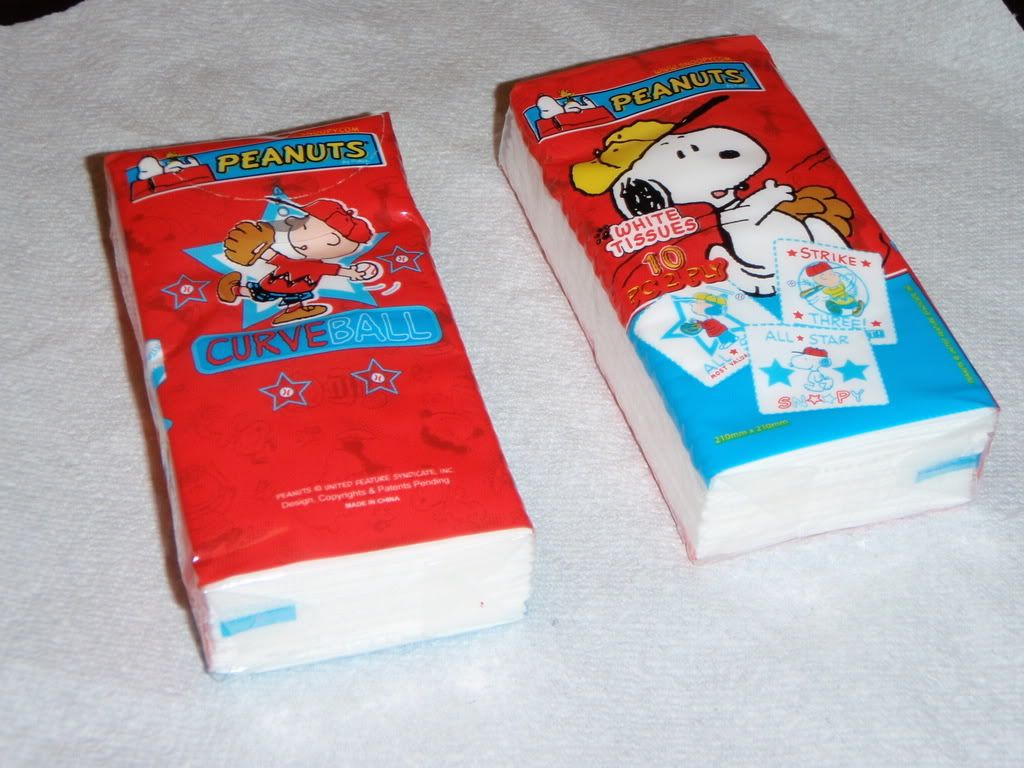 The last picture i'm putting up isnt for my OTT bag it to put on the table tops at the cocktail party and dinner. Its Hibiscus Confetti. This was also gotten at ziggos.com