And I Need Help!!! :-(
I tried on alot...and surprisingly to me, there were alot I liked. I had it Narrowed down to 5..Yes 5!!!....But I realized I only felt like I truly loved 2 of them.
They are both SOO Different...But so nice
I'm torn....and confused. I got the feeling like "this is the one" when I had each of them on.
Here are some pics.....
They looked alot better on in person..LOL Plus...i will be at leat 20-30 pounds lighter....(I better be!!)...So here they go..tell me what you think
Here is the First dress..This is more of a Destination Wedding dress...I don't have a pic of the back really because it didnt fit me, but we pulled it tight to get the effect...I do have a pic of the side, so here they go.....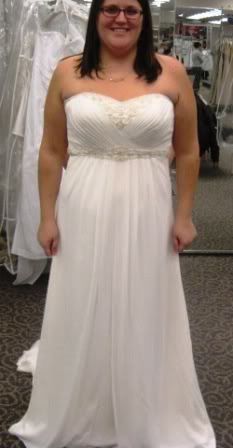 And Here is the other one Front and back...This is more traditional and not as light weight....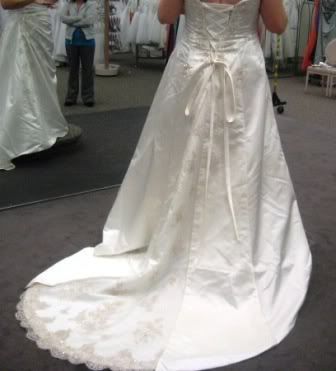 What do you think
?