Hey ladies:
Welcome to The BDW Shopping Channel! I am your host, BB2B!
I bought a lot of nice things for my upcoming wedding and have many extra items for sale because we have decided to go very simple and I have made a number of things.
All are BRAND NEW
, as my wedding is not until May 2009. Just let me know what you'd like...
First on the show...
Three (3) Complete Invitation Kits by Wilton
Simple and elegant, cream and gold, style "Sweet Hearts Gold", contains 40 invitations, 40 reply cards, 40 mailing envelopes, 40 reply card envelopes and 3 test sheets. Stamp a gold palm tree on the bottom and the envelope and you are set! Instant DW invitations with an elegant touch! Retails for $39 at Michaels, will sell for
$15
each.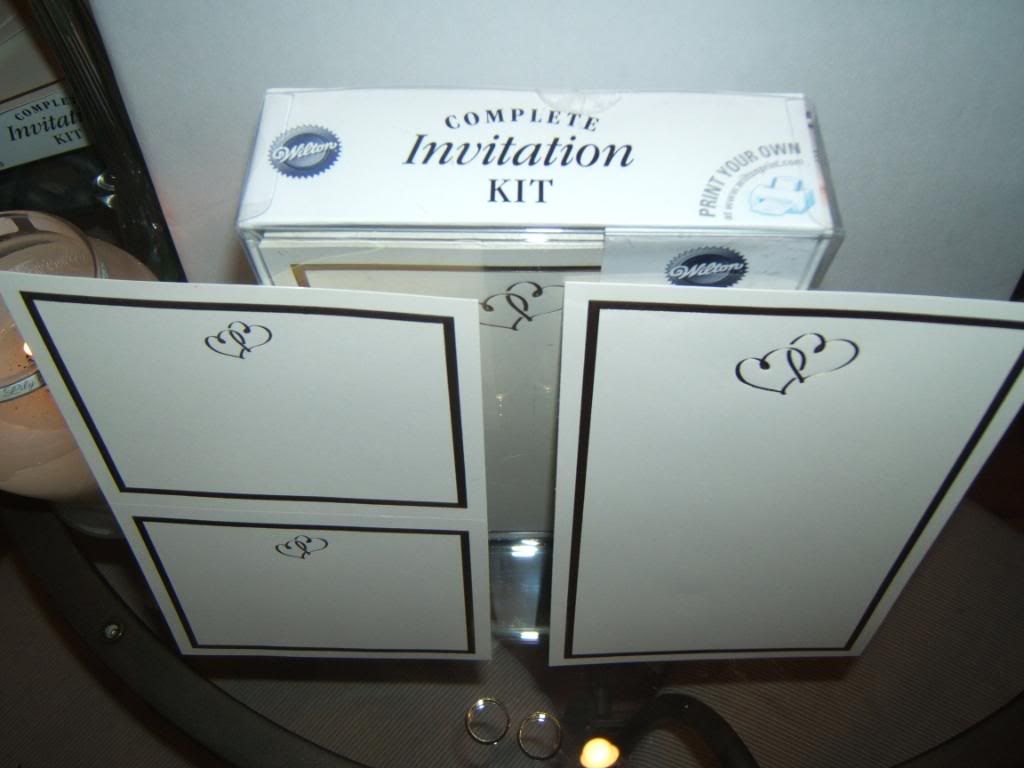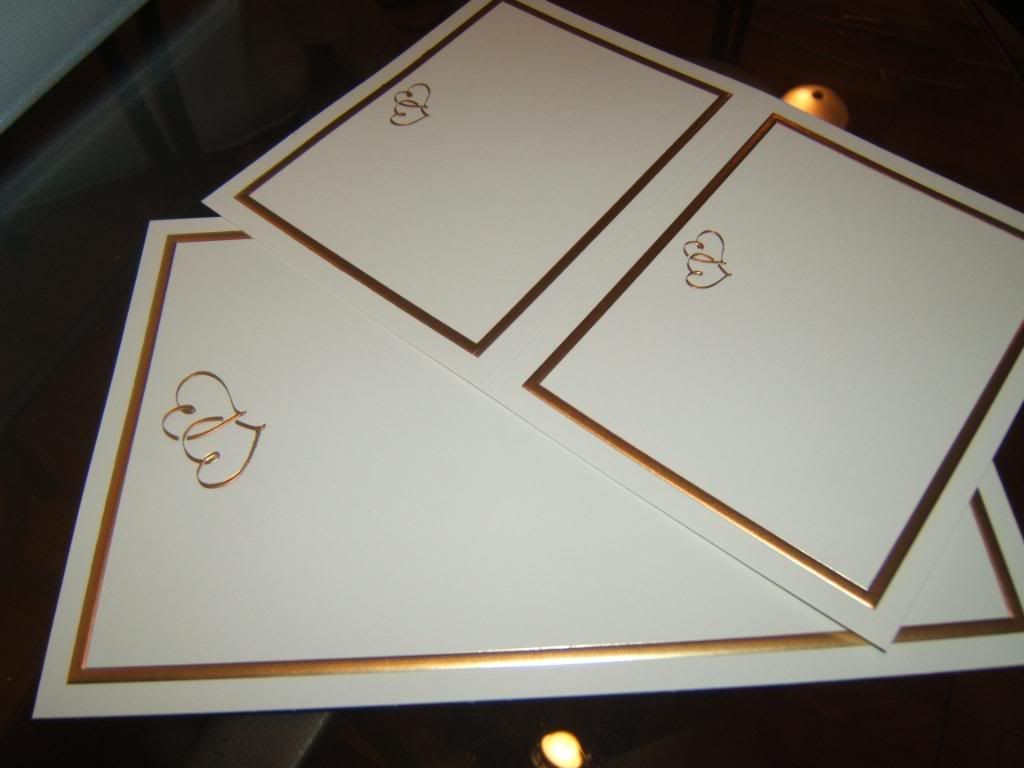 One (1)Small White Organza Ring Pillow with Organza Ribbon
Brand New - soft and airy.
$ 4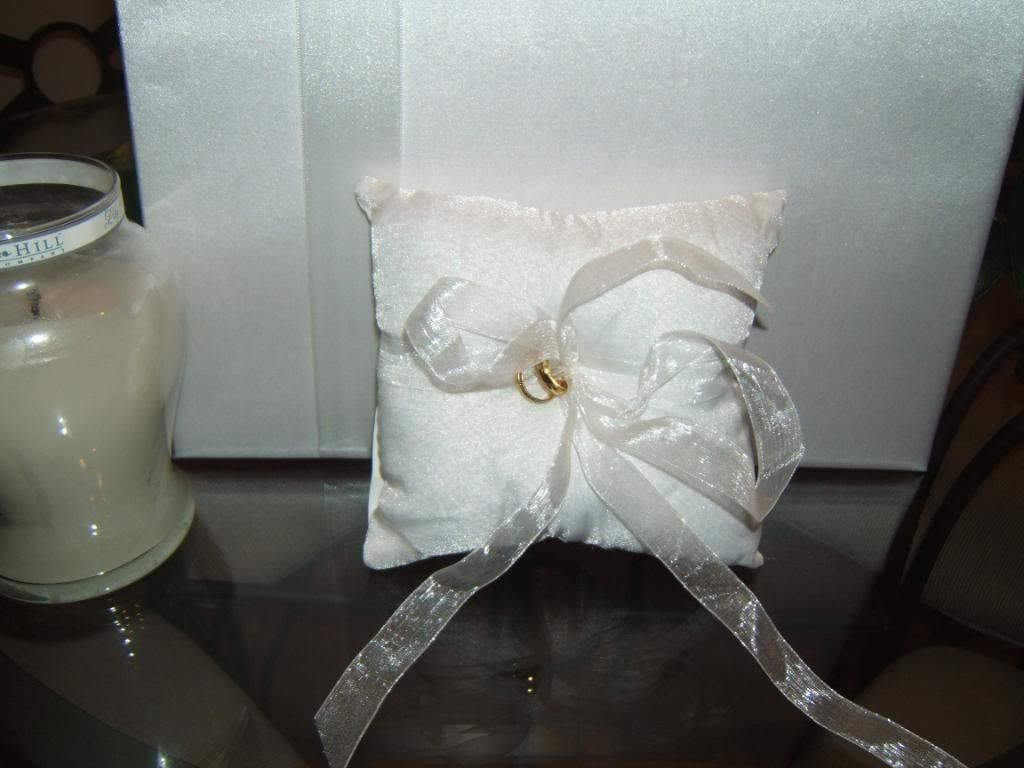 Four (4) White Satin Scrap Books by Wilton
Brand new- easily decorated with crystals, pearls, beads, etc. 2 sizes: large and small. 2 Large - 12x12 for
$9
each, 2 small 8x8 for
$ 6
each.
NEW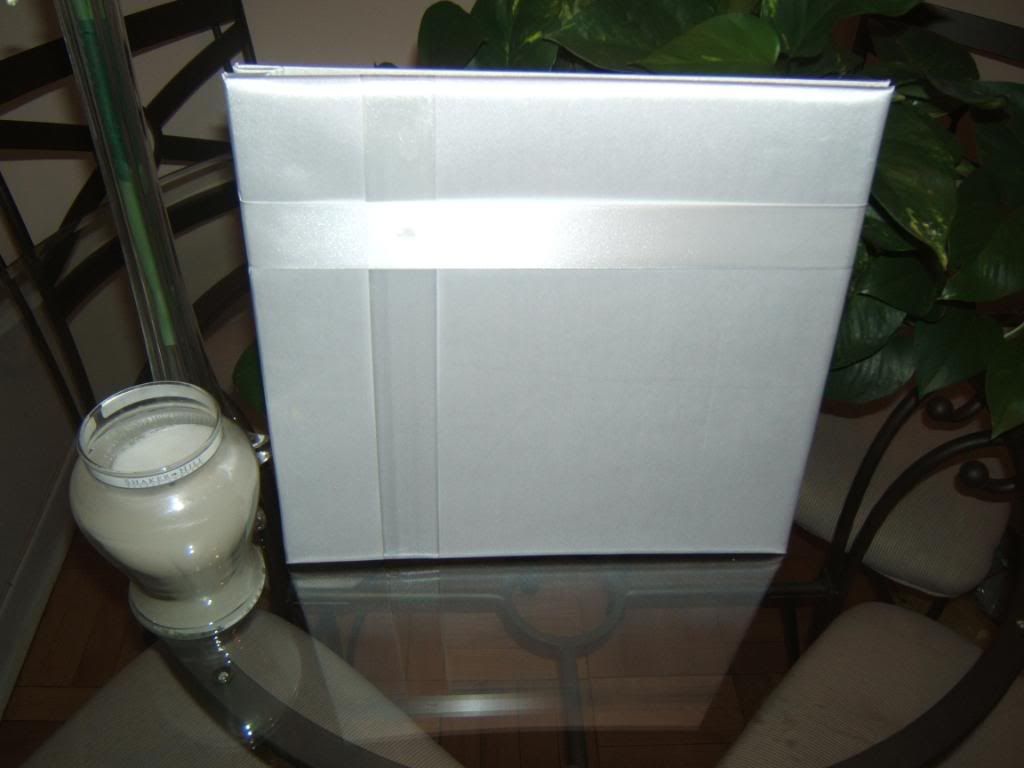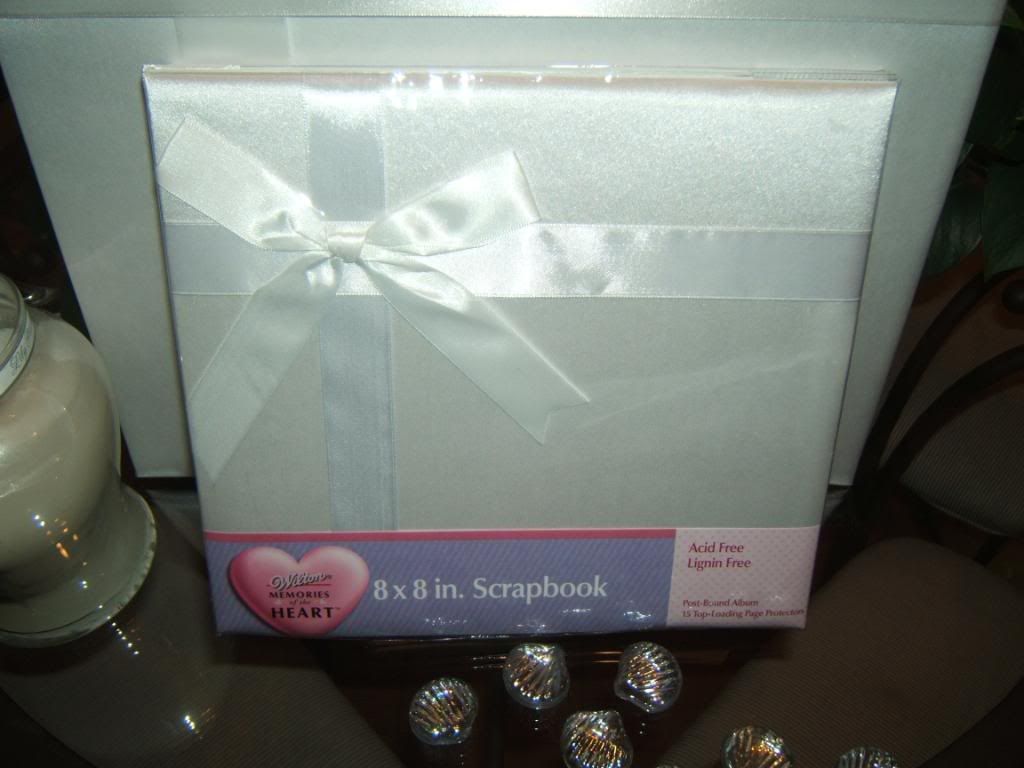 Four (4) White Satin Guests Books with Organza Ribbon Tie
Capture your guest's wishes simply with these brand new guest books- Easily decorated with crystals, pearls, beads, etc. Frond green printing inside...
$4
each.
NEW.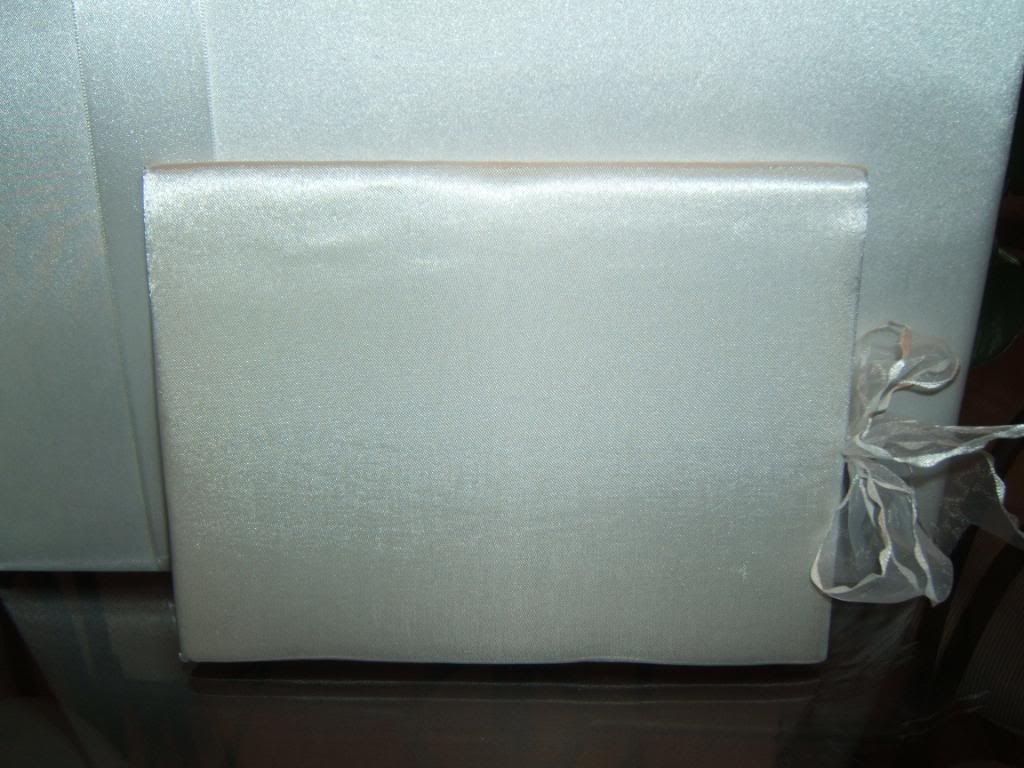 And lastly for this portion of the show:
Six (6) "Faith, Hope and Love" Candle/Votive Holders
White frosted glass, size of a tumbler drinking glass. Perfect for reception tables. It even quotes the rest of the scripture"The greatest of these is love..."
$2
each.
NEW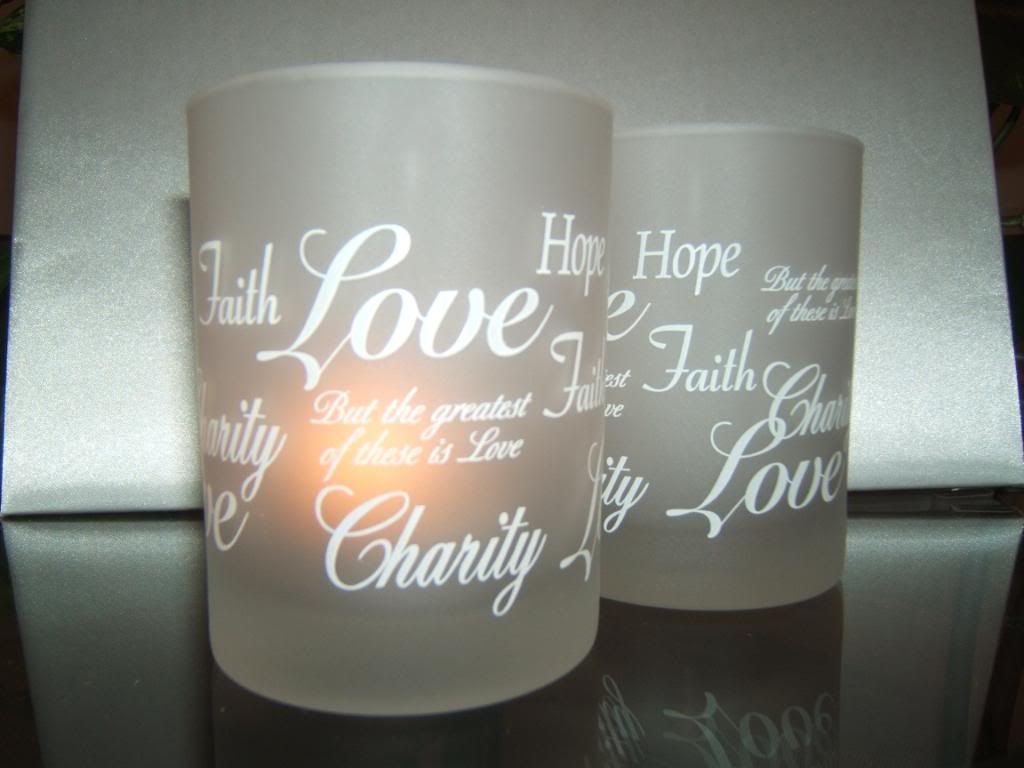 Lots more to sell
...just have to post in batches...like the glass shell shaped rocks? They are for sale!
PM me for anything you like...shipping will be extra....
Stay Tuned for Part Two of the show.....