Hi everyone,
I don't have any pro pics yet, but here are a few non-pro pics to share. It rained on our wedding day, so we had to move the ceremony and the reception indoors. We were pretty disappointed at first, especially since the whole point of a destination wedding is to get married under a tropical sun! But, we had so much fun with everyone that we soon forgot about it and just enjoyed our time together with our guests.
Aisle shot (this room is right off the patio at Himitsu, where we would have been if the weather had cooperated).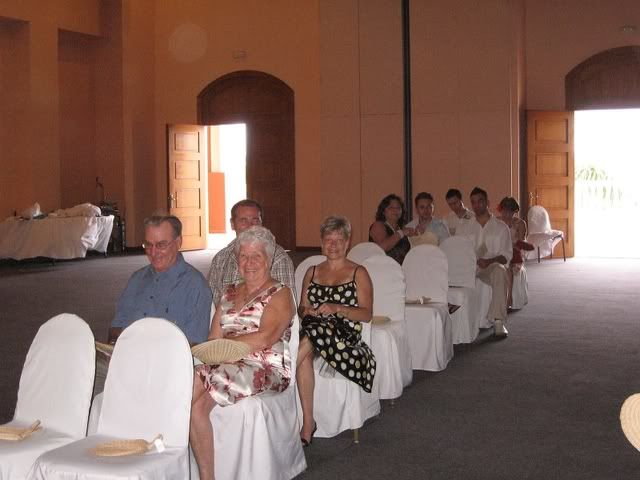 This is my son walking me down the aisle.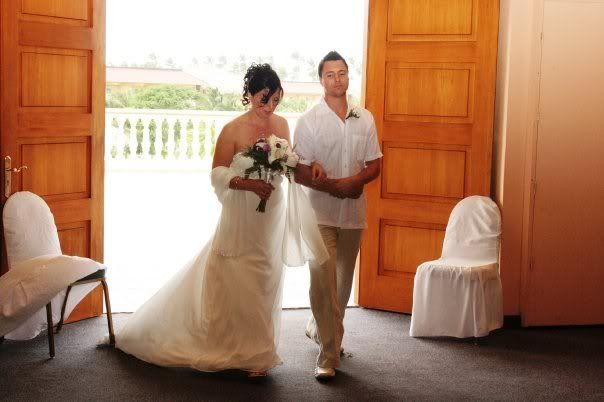 The makeshift altar. If you look closely, that's our wedding co-ordinator, Maria Carbrera performing the ceremony.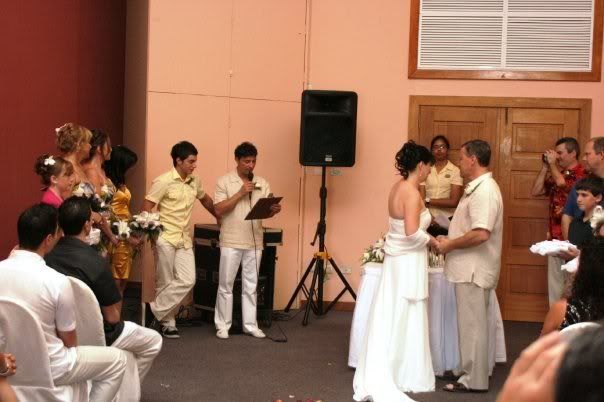 Sand ceremony (my children were included)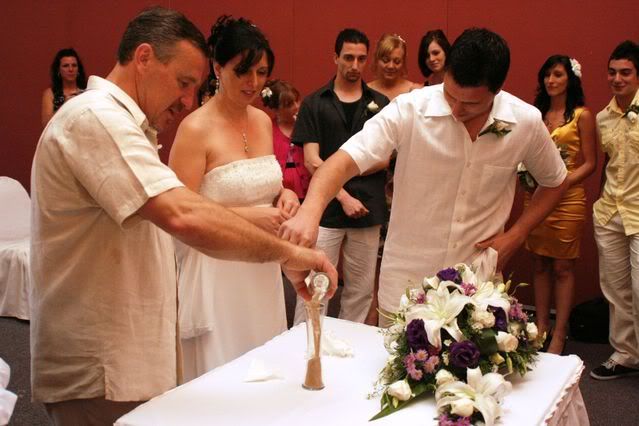 The head table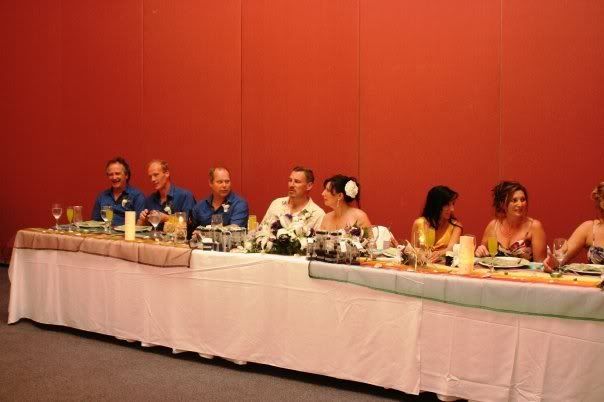 The cake (the topper beongs to my wonderful inlaws -- from their wedding 56 years ago!)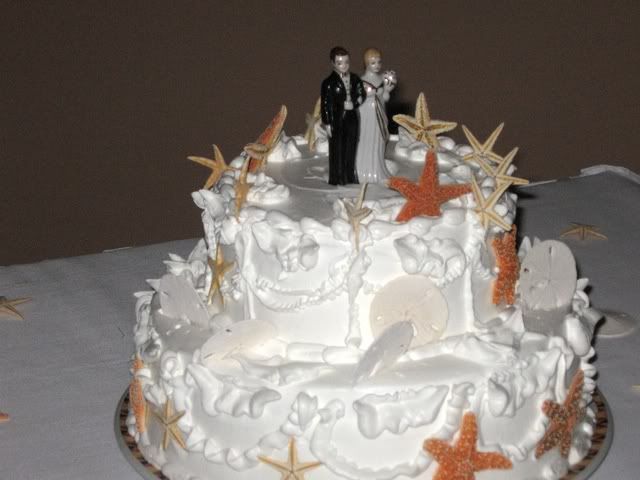 Table setting (the staff folded the napkins up into cute little shirts)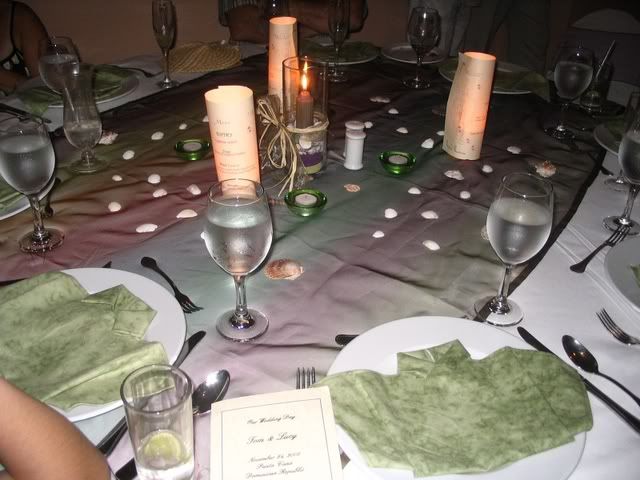 The wind was incredibly strong right after the ceremony, as you can see in the next three pictures.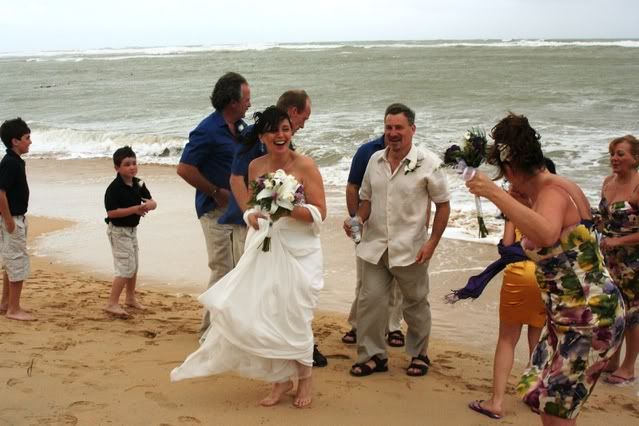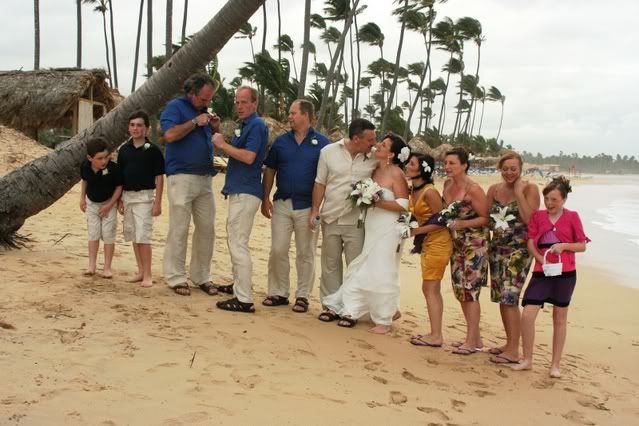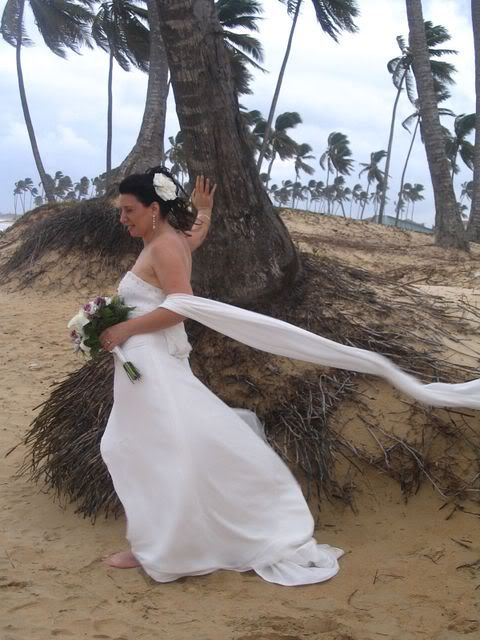 I've got a few more taken two days later, but will have to submit in a new thread to stay within the picture limits.