I fell in love with the Haute Bride bracelets a while ago, but no matter how much I save, I still couldn't justify spending $300 on a bracelet. So, I decided to try to make one myself.
This is truly my labor of love. I have taken this thing apart 4 times, than finally put the clasp on and thought I was done, then it was way too big, so I took it apart again tonight.
Here it is all done, I cannot wait to wear it.
here is what they look like if you want to see it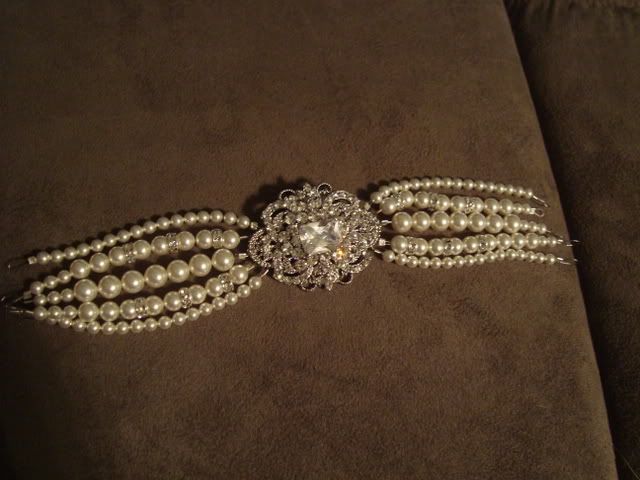 And here is the finished product: