We picked up our new puppy Friday night. She is 9 weeks and already 15 pounds. We've got a big girl on our hands!
So far it hasn't been bad. She has only had 2 accidents in the house. She's not a huge fan of her cage yet and she's a chewer.
We definitely have our work cut out for us. The breeder just had her out in the barn with the rest of the dogs. I don't think she'd ever seen a cage but she is very well socialized with other animals.
Here are a few pictures. I need a new camera and/or one of our fabulous BDW photographers to get a good shot. SHe has the sweetest little face!
My Favorite:
In her food dish:
Sleepy girl:
Harley is her favorite chew toy: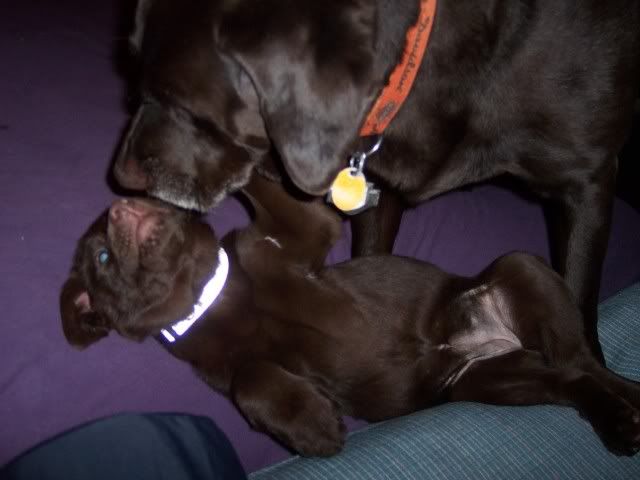 Not a big fan of her collar yet either: