I can't believe it is time for me to do my wedding review. We got married on Friday Nov. 21, 2008 at the Royal in PDC. We had 31 of our friends and family join us for the event. It was the best day of our lives! My wish is that all of you will have the same glorious time at your wedding. Please PM me if you have any questions or want any additional information.
Here is a link to my planning thread for more details: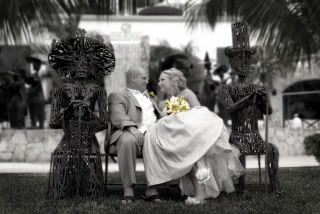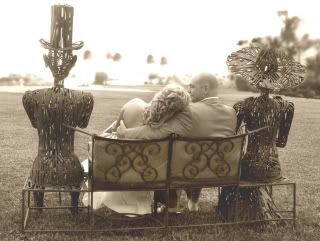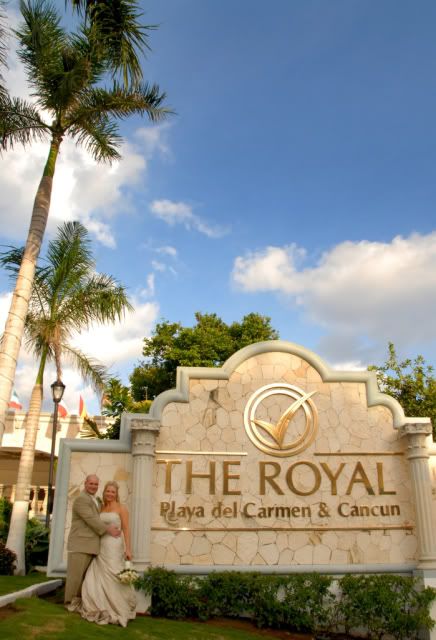 Wedding Events:
Guests arrived on Thursday afternoon.
Thursday night- Welcome cocktails at Lobby Bar at 9pm. This was awesome and I highly recommend everyone do it as it is just a great way for all the guests to meet each other and get to know each other better. It's free for us. As it turns out, about half of our guests all met up for dinner at Pellicano's before which was fun.
Friday, 11:30am, Went to salon to have hair styled by Jesu. I loved it and it looked even better than the picture I showed her. I did my own makeup. I do highly recommend a trial run, which we did the day before.
2:00pm – Photographer (Cecilia Dumas-yay!) and (Cancun Wedding Videos, Jerry-YAY) arrived to take pics of me in the room getting ready.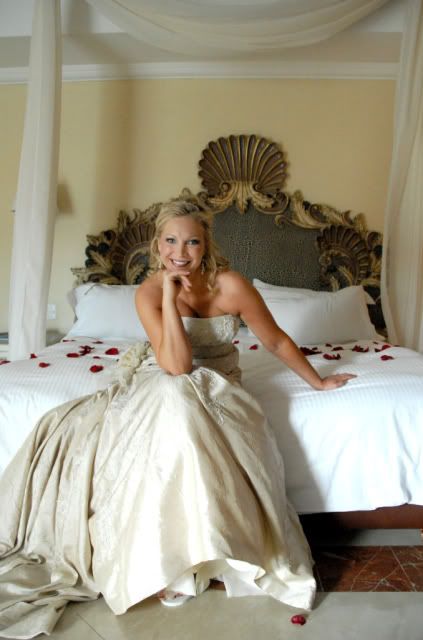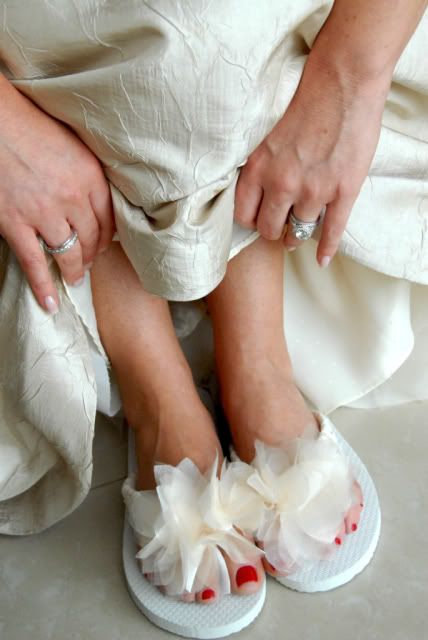 2:45-3:00 - Steve and I walked around town with Jerry and Cecilia getting pics made. It was so fun and some of my favorite pics are from here. I would highly recommend making time for this in your wedding day.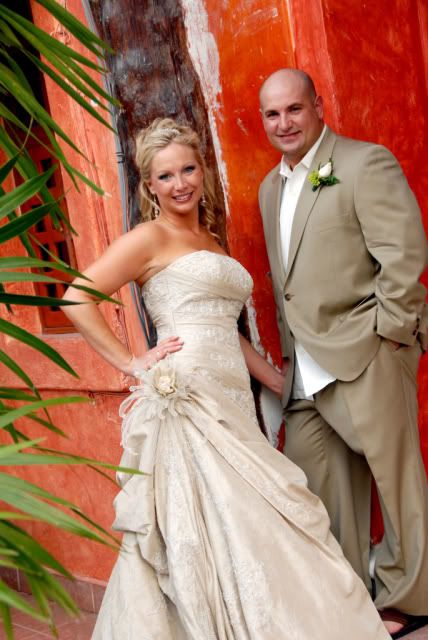 More in next post.......