Okay...a second try with the pics from Cecilia:
Beach Cocktail Hour setup (I dont believe the tiki torches are included in any packages):
Beach Ceremony Canopy Setup: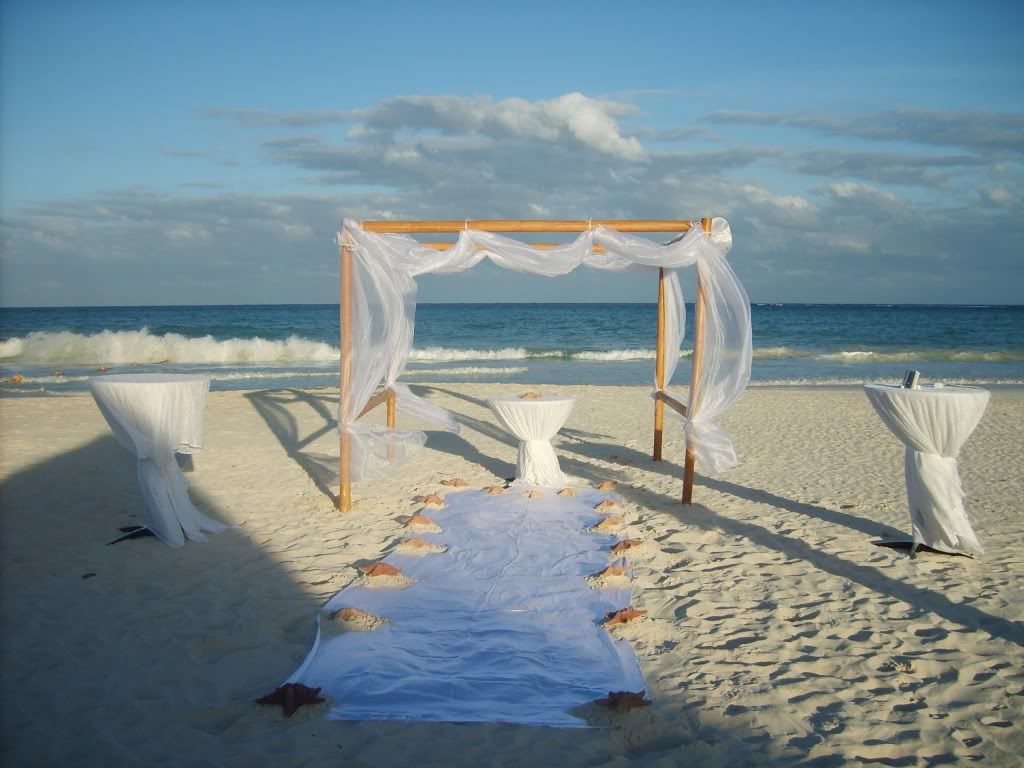 Gazebo Ceremony setup:
Reception Table setup: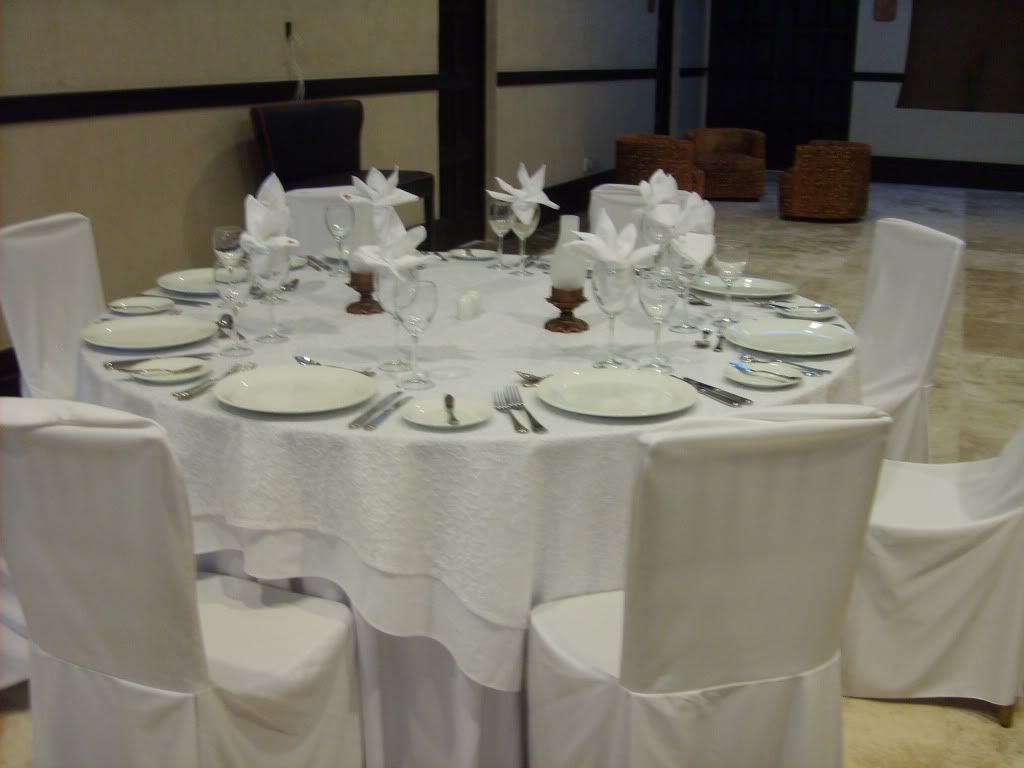 This is apparently the basic setup for each of these. No extras were added. The ceremony chairs do come with white covers, but no chair bows. You'd have to bring your own. And from what Simistar says, sounds like two sets of chair bows would be needed, cause they apparently won't move them.