I need to find a florist in Playa Del Carmen, or a flower shoppe.
All that I wanted was taller vases, and mainly all leaves with the odd flower here and there. I told her the odd flower could be lilies and the normal Mexican flowers in bright colours. I explained the centerpeices to her in full detail and sent her some pictures to show her what I was thinking. My WC emailed me back and told me the price of the centerpeices we wanted [leaves with a few flowers in a tall vase] and she quoted me $350.00 each centerpeice. Haha, not happening.
If worse comes to worse, I'll fly my own vases down there, but I really don't want to. I will need probably about 7-9. But, I won't be using the hotel for leaves flowers.
Imagine if I requested all flowers, it would be like $1000.00 each.
I'm attaching some pictures of my inspiration. I know I snagged them off of here, but I can't remember from who, so therefore, I suck because I can't give you the credit you deserve. If these are your centerpeices, I give you all the credit and you rock, plus you have expensive taste.
I am bringing down my own led lights for inside the vase. We are also bringing ostrich feathers in turquoise, white, and lime green to go in them, as well as tall shinny sparkly thingys to go in the very middle.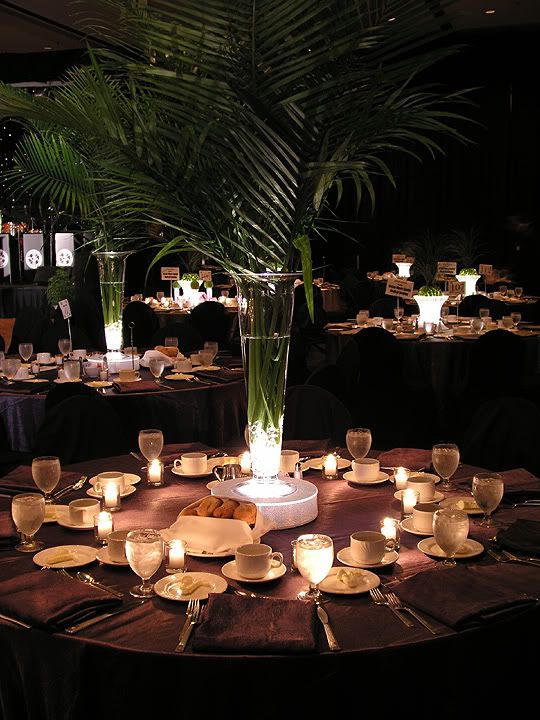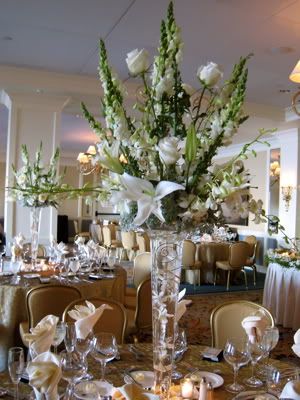 ~~