Hi Ladies.
first off congrats to all of you brides that did all of your invitations at home! you rock. I loved the passport idea for sending out Save the date invitations so I wanted to find something a little easier to assemble and get out quicker- I wanted to give my guests a year to plan ahead before the wedding so I really wanted to get them out asap.
So here is what I found...
I ordered the passports on Invitations Dy Dawn - Destination Romance.
I ordered 200 invitiations... 200 envelopes that had our return address printed and all in all after shipping it came to $250 I thought that was awesome!
Here is the website...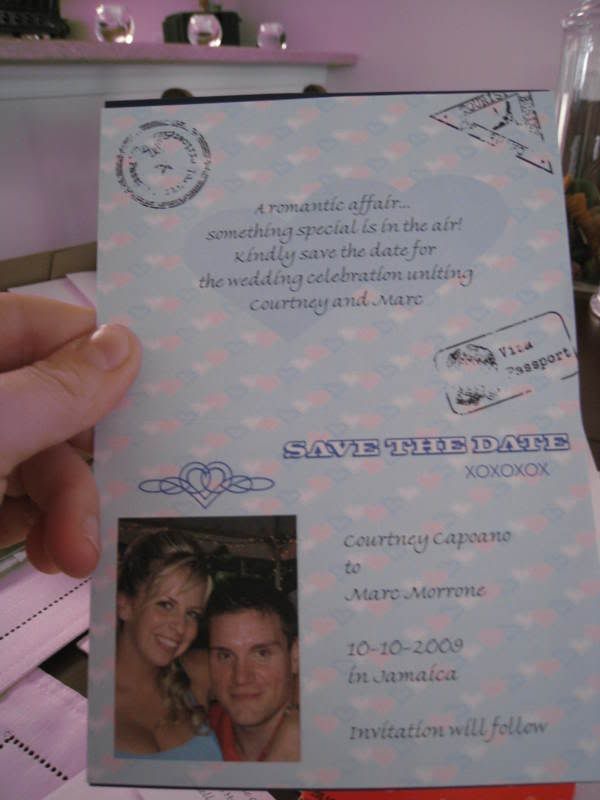 I will also start another thread when I upload the pics of the REturn Address Labels that I had made from Vista Print and the Stickers with our monogram... both are soooooo cute and cheap cheap cheap!!!
hope you like...
~courtney